How to choose best video surveillance software in 2021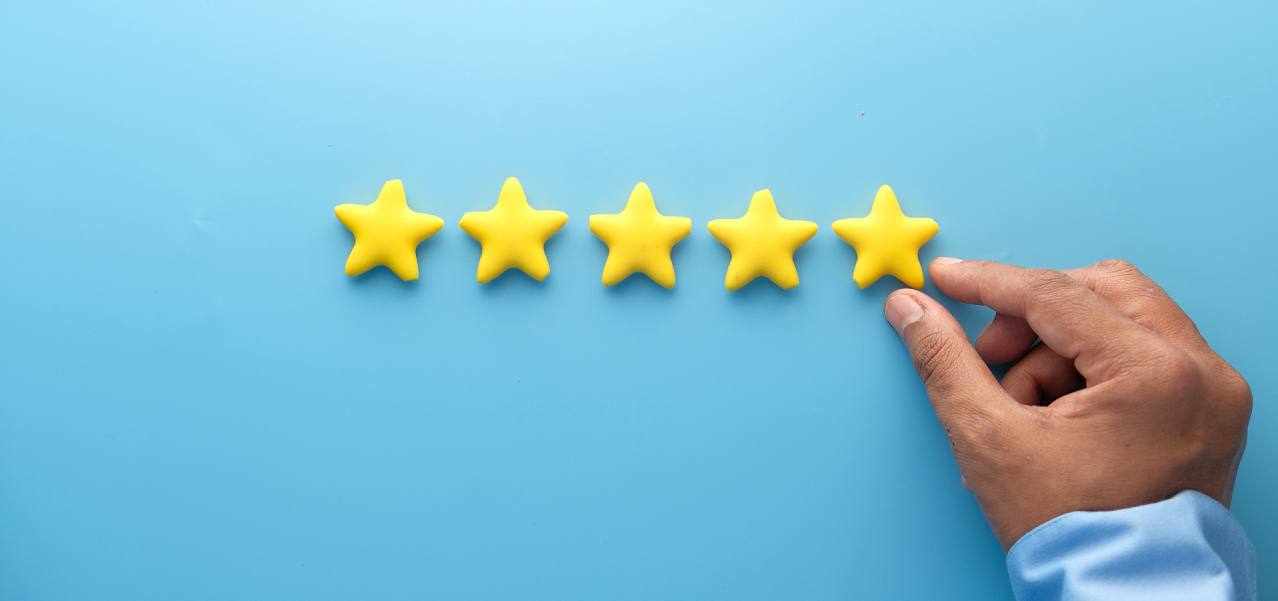 Video surveillance system is not something unusual anymore. It is just as normal and common these days as having strong and reliable doors. But technologies are constantly developing and modifying. Therefore, it is quite important to see what the market offers now.
Whether it comes from bare interest, a wish to avoid house break-ins and theft, or to prevent its recurrence – no matter what was the reason, if you are wondering how to choose best video surveillance software of 2021, our company FelenaSoft that has over 15-years experience in video surveillance has prepared a check-list of things to consider to select the best one for you.
#1 Features
If you are on the lookout for video surveillance in year 2021, there must have been something that brought you to this search – whether it's a security breach incident, anticipation of necessity of a video security system, or just plain interest in new technology.
Your needs will be the cornerstone for choosing the best option for you. Take a couple of minutes to establish what your goals with the video surveillance would be. Then look through the list of features in software that you consider as your final choice – do they have it?
The search for needed functionality might be feature-centered – for example, if you're looking for, let's say, detection of unattended items. Another example is if you need to monitor the cameras installed at home from away: office, vacation, or business trip. It's called remote access and the best video surveillance software for you would be the one that has it.
Most solution providers understand that you might not yet know what features to use to achieve this or that surveillance goal – and have a list of ready-to-use case studies. So the search can be scenario-specific. In this case, think of what your surveillance system is supposed to protect – a home, a business (a store, a warehouse, an office)? You might be looking for a way to take care of your elderly relatives, or optimize the mining business, to see how customers react to a promo ad, or just to find out who litters in your yard when you're away. Look for such case studies on the website of the solution you're considering. See more security scenarios here
When choosing the 2021's best video surveillance solution that has all your needs covered, you need to remember that as in any other niches, the more specific and uncommon your preferences are – the less solutions comply and the less is your choice.
For example, if you'd like to run the video surveillance system in ARM-based microcomputers or inside a NAS, there are just a few solutions that offer that (Xeoma video surveillance software included).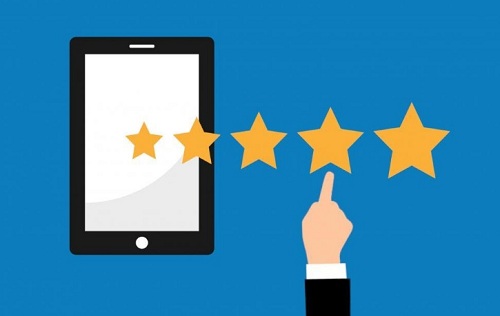 Video surveillance nowadays can do a LOT more than just record footage. Modern software turns cameras into smart observers able to react to certain stimuli. For example, Xeoma is equipped with face detection and recognition. Or, an intelligent motion detector that will detect intrusion or trespassing, is a viable option too: Xeoma can take a shot every time the motion is detected and send to your email instant notifications. Upon recognizing a certain face the system can actually react, take action with Xeoma's module called "Application Runner" designed specifically for that. When another module (e.g. a detector) connected to it is triggered, it will launch an application of your choice. With this a user is free to create their own scripts that would be activated under certain circumstances (be it face detection or motion detection or any other detector being triggered). This creates a limitless number of responses to different situations enabling your security system to become incredibly flexible yet fully automated.
Xeoma video surveillance software offers plentiful smart modules for various tasks – not always purely "security" ones:
Recognition of emotions, faces, license plates and vehicle speed, gender, color, age, sounds, masks and safety gear; visitors counter, queue and social distance detector, integration with cash register devices and smart homes, and dozens of advanced features more! Read more here
List of Xeoma features has every feature you'd need to build up an efficient yet simple-to-control video surveillance system.
| | |
| --- | --- |
| | Tip: look for actively developed solutions with live support. End-of-life or discontinued solutions might not be the best thing to start with as you might be left face to face with your questions and issues without any coherent support. |
#2 Availability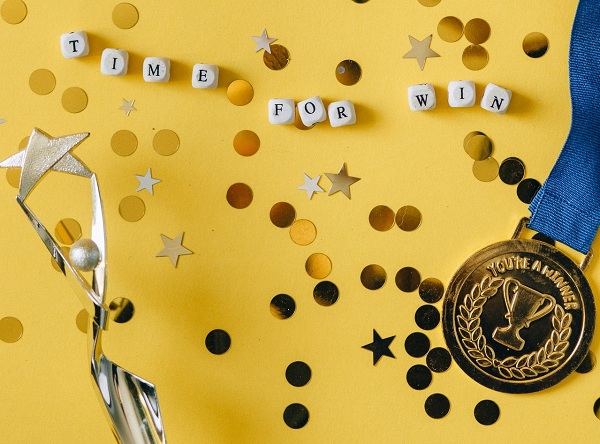 If you're going to choose the best video surveillance solution of 2021, it might be a good idea to check whether it will work with the equipment you already have at hand or for the equipment you have the budget to obtain. Requirements for massive investments in security equipment is normal when planning large-scale video security systems, but for home users it might be great to have the opportunity to try the selected solution without having to preliminarily buy anything.
Check if the solution works for the type of operating system you're going to use, and if it supports the type of cameras you have (wired or wireless). If you are using miscellaneous camera models, naturally, you would want your software to work well with all of them. If your system is Linux-based (Ubuntu server is the most popular) or run on an ARM-based single-board computer, software solutions compatible with it are few and far between. With all this in mind, your best bet is Xeoma (works with nearly all cameras, on most OSs, Ubuntu server included).
Luckily, with Xeoma you don't have to buy expensive data center for home security system, as even an old laptop or a smart phone can be taken to organize a low-cost video surveillance system. Although Xeoma's main focus is on IP cameras (that are more economical in terms of system resources), you can use a build-in camera or use another USB web camera.
Availability of the best video surveillance software also comes in the form of it being available for purchase in any country. This includes various payment methods that everyone can find an option that works in their country or the one they trust (for example, PayPal with its worldwide-trusted refund guarantees). But there is more to it too: it would be an undeniable bonus if you could purchase the selected solution directly from the vendor ignoring layers of distributors, resellers or dealers. Buying directly from the manufacturer is frequently more economical. Why? Because each layer of intermediates lives off a % from sales so they increase the end-user price and sometimes can even set their own price that includes service charges – and if they are exclusive representatives of the product in your area there is little you can do except opting out and finding a more loyal solution like Xeoma instead.
Which brings us to the next thing to consider which is…
#3 Price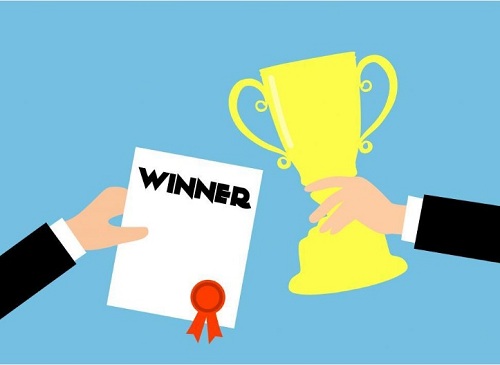 Look for a transparent pricing policy. While you certainly don't have to be an expert to get a video surveillance, sometimes common logic might help you avoid being fooled. Let's take P2P cameras as example – why do they offer easy connection that other solutions charge money for? The logical answer would be because the price is included into the camera cost. Why is not everybody using P2P cameras then? Because they are of poor quality and can let you down greatly which is unacceptable in most cases involving security.
Miracles happen – but for a reason. Free apps undeniably are also on the market, yet they will probably have a limited set of functions – which, however, can well suit you, depending on your needs. This is a very popular scheme of work where a company has a promotional limited-functionality version of their product that works for some people, and others just buy a paid version when they feel they need more.
If you're not strictly against paying for good software, remember that best video surveillance solution should have transparency in regards to payments and costs. A great choice would be one that has their prices available in a public page, and it has many resources helping you to choose what is best for you, without imposing a more expensive option or hidden costs.
For example, Xeoma video surveillance software has various modes of work for any budget, starting from a totally free of charge Free mode, through the designed for testing Trial mode and low-budget-friendly Starter, Lite and Standard modes, and finishing with a Pro mode with prices appropriate for intellectual features.
Here's some insider information: Xeoma's prices have recently been upped so they might stay on the same level for some time now.
| | |
| --- | --- |
| | If a product is actively developed, their prices will likely be climbing up with the time. If you find the best video surveillance software for you, you are advised to obtain a license while the prices are still at the level you are ok with. If you seem to have chosen best video surveillance software of 2021 or maybe even of all times, it might be wise to purchase a package with extended lifetime from the start – they often come with enormous discounts. You might have noticed that buying a 2L bottle of soda is several times cheaper than buying 4 pieces of 0.5L bottles. But only opposed to drinks and food, video surveillance doesn't have shelf time so it can be easily purchased with plenty to spare. |
Last but not least: support and community
Getting into the details of a new solution, especially one packed with features, might be hard. If you have never done this before, you might come up with questions or need assistance in setting some of the features up. This is why it's important that the 2021's best video surveillance ought to have either rich documentation profile or active community or even a live tech support and customer care to help you. The answer might be easy, you just don't see it because you're looking the wrong direction; or it might be a difficult one requiring technical background – anyway, it's great to know that the solution has your back in case you are at a loss.
For example, Xeoma video surveillance software has extensive video and text guides, a live forum, and active totally free technical support and customer care service to help you get what's best for you. And it's a good sign: if a company has a customer care team they are interested in your satisfaction level. They will most likely help you resolve issues so that you stay with them, recommend their products, and even buy more in the future.
What goals will video surveillance help you achieve
• Proactive repellent of crime figures;
• Safer, calmer atmosphere;
• Intrusion and trespassing detection (people, vehicles, animals, drones, etc.);
• Forensic proves: video evidence of improper behavior, false injury claims, theft, damages (alternative off-site depository supported);
• Live identification of an intruder, robber, thief, or other wrongdoer;
• Smart homes and automation;
• Control of employee activity;
• Remote access for peace of mind: check how your pets, kids or elderly family members are doing, assure you that your house is still standing;
• Screen recording: control of ATM users screen actions; control of employees computer activity; parental control; automated tutorial videos;
• Business performance analysis: customer satisfaction level, hospitality evaluation, unique visitors counter, etc.
• Business boost: detection of queues, VIP guests, live website/YouTube broadcasting, seabird repellent for fish farms, optimization and new opportunities during lockdown, etc;
• Anti-pandemics measures: mask detection, stay time, fever detection, social distancing violation;
• Safe city: road traffic violation (speed, traffic lights, stop lines, etc.);
• Police: finding missing people of vehicles in footage, quick reaction to screams, gunshots, etc.
and many more!
This and more – in Xeoma's list of features.
Conclusion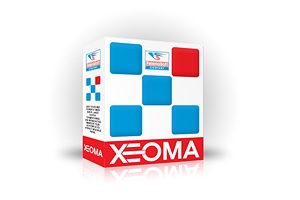 As you can see, with a little time you can easily choose best video surveillance software of 2021 even if you have no technological background.
If you want to get video surveillance solution for free without tricks or hidden payments, choose a modern and multifunctional program for video surveillance called Xeoma. Xeoma is an easy to understand IP camera software that all users, even without special training, can manage.
Xeoma can be easily named one of the best video surveillance software on the international market not just for 2021 but for more years to come. Over the decade of its existence, Xeoma CCTV Software has become a loyal and reliable partner in helping users achieve their multifarious security and video analytics goals. Unlike surveillance systems of previous generations, Xeoma has a totally different user-friendly graphical interface based on children construction set principle. Tinker-toy-easy to create, change, adjust – and performing professional quality at the same time.
FREE TRIAL OF XEOMA
You can request free demo licenses for Xeoma here. Enter your name and your email to send the license to in the fields below, and click the 'Get Xeoma free demo licenses to email' button.
21 July, 2021
Read also:
DIY home security system with video surveillance program Xeoma
Complete Xeoma User Manual
Let's get it started, or how to use Xeoma
Video surveillance for business and major systems
Video surveillance for home usage or for small systems
Xeoma Video Surveillance System video tutorials
How to save money with video surveillance
Choosing a microcomputer for CCTV software
Choosing the right Android devices for live CCTV video with Xeoma IP surveillance
Rent of the license is the best way to launch a new project
Mobile video surveillance with Xeoma free Android app
Use Xeoma free version for a small video surveillance system
Xeoma VMS lifehacks: tips and little known features
Xeoma for Mac: installation guide
Xeoma for Linux: installation and work