Video surveillance in pharmacy chains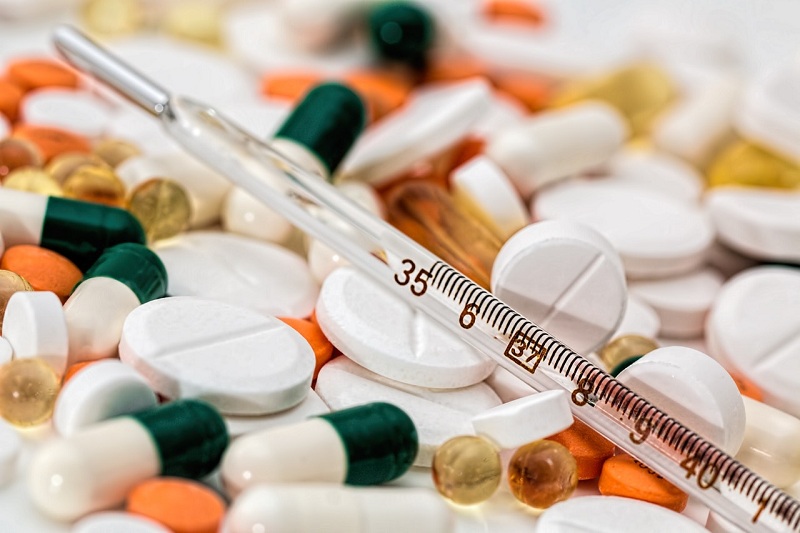 If you're feeling unwell, after you visit a doctor, you will probably need to stop by a pharmacy and shop for some medicaments. Whether you choose a chemist shop next to your home, a herbal apothecary near your place of work, or go to your favorite pharmacy chain where you can get a discount – it's up to you. But whatever you choose, there sure are many options.
Pharmacy chains sell more than just drugs, they offer many other goods – hygiene, diet food, and even grocery and accessorizes – for your shopping needs. Many shoppers bring more money, which makes them a juicy target for burglars, shoplifters, fraudsters and robbers.
Why video surveillance in pharmacy chains?
1) Security
Like in so many other businesses video surveillance in pharmacy chain has been introduced years ago as a means for increasing security.
Robbers looking for an easy loot preferred not to get involved with those establishments equipped with video cameras.
Nowadays video surveillance systems still do their job of collecting and presenting evidence against shoplifters, burglars and robbers.
However, it is now more affordable, less painful and opens more possibilities.
For example, you don't have to have tons of 24/7 recordings now. The system can automatically switch on recording when there is motion detected. Such motion-based recording will have all episodes you need, and save terabytes of space. Besides, in systems like Xeoma you can keep your recordings remotely, in a Cloud. That way they will not be destroyed by robbers who have learnt to always first disable security systems.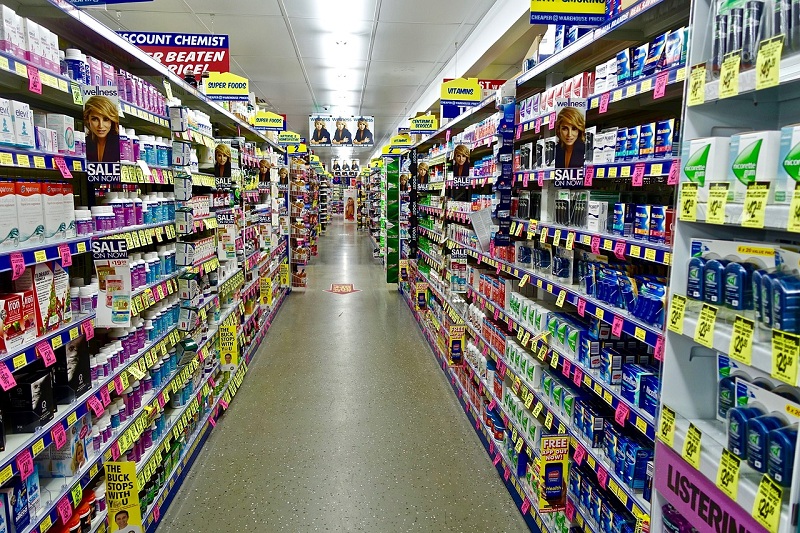 2) Prevention of losses
Bigger pharmacy chains have more lawsuits and complaints that are not always just.
Video surveillance recordings help reveal some mysteries as staged health damage fraud where a "victim" pretends to receive damage or provokes this damage upon them knowingly and willingly.
As most medicine is not-refundable, it is important to have evidence that the buyer did really get what they asked for, and was aware of the medicine qualities. In such case, audio recordings provided by your video surveillance system would come in handy.
Tip: recording of sound is illegal in some states. Make sure that recording audio complies with your laws.
Recordings will also present evidence of fraud by employees: embezzlement, giving discount to friends, deception of customers. Xeoma video surveillance software offers integration with cash registers, including for pharmacy chains, that will overlay the data from the check onto recordings on the fly and allow for search through recordings by those tags (like date, time, shift number, employee name, etc). Read more here
3) Information and statistics
Crowd detectors provided by modern video surveillance can help you get the idea on rush hours in a certain apothecary, to provide more personnel to leave customers satisfied with the speed of service. Or you can learn more about your target audience, and provide more goods tailored for their needs – for example, with gender recognition.
Or you can just find out how polite and helpful service your employees provide, and when needed improve it or promote the best performing employees. Emotion Recognition can help you get an idea on customers' mood.
Many of these features provide spreadsheet logs that can be viewed and analyzed easily.
| | |
| --- | --- |
| | Starting with Xeoma 19.11.26 the Crowd Detector module can be used that is designed for detection of queues. The module counts people heads in camera image in real-time, and if the amount is bigger/smaller/equal to the value you set, the pre-set reaction is triggered. See details |
4) Advanced uses
Traditionally, apothecaries used to sell medicine prepared by a chemist right there. If you have such a shed in your apothecary, or just a restricted-access department where dangerous pharmacologic agents are kept, you can use double authorization with Xeoma's FaceID module. It compares the face in camera's field of view with the person the ID access card should belong to.
Face Recognition can help the pharmacy "recognize" returning customers or returning offenders and give the security an automated notification to keep an eye on.
Like any businesses that want to survive, chemists shops have learnt to think ahead and offer customers what they might need before they know it. Likewise, video surveillance in pharmacy chains is not for security only anymore. It is a powerful tool to analyze your customer care, resolve incidents before they happen, improve weak points of your business, and use the saved funds to offer overall better experience for customers. It's an investment that will pay off and thus worth trying.
Get cutting-edge yet simple and affordable video surveillance for pharmacy chains with Xeoma. Free trial, free pre-sale and post-sale customer care, rebranding and more. See details
September, 5 2019
Read also:
Patient monitoring in medical institutions
Shop surveillance and crime prevention
Additional modules in Xeoma.