Security at sea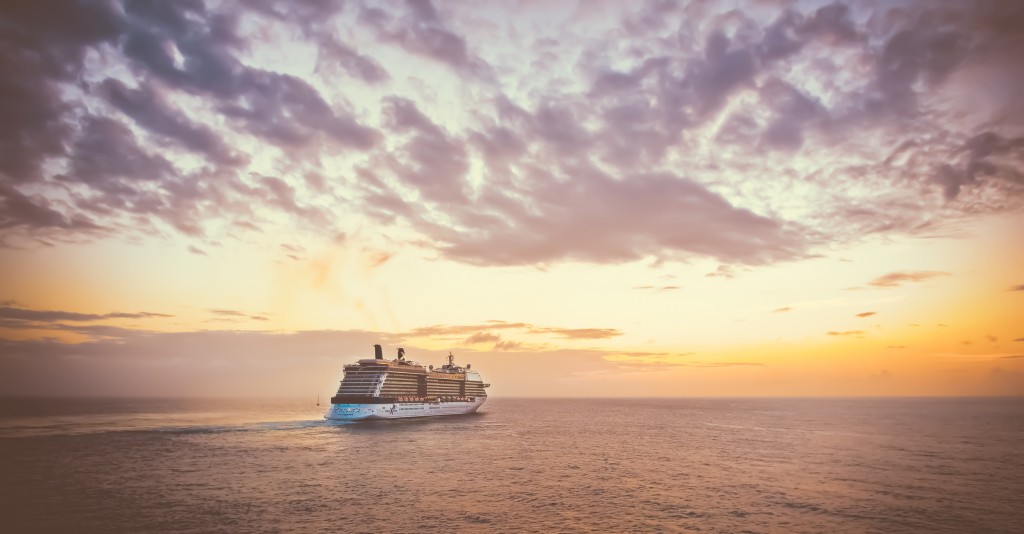 What can be more important than safety while travelling? Guessing the answer the cruise industry goes full steam ahead with security systems. Cruise ferry is a floating city, so while the cities are secured with video surveillance, why not use it on a ship? A cruise ship is a large resort consisting of a numerous parts, each having its own environment (passengers and operation areas). It is very important to have a stable and effective security system for maintaining sea safety at such a complex. That is why the cruise ship industry chooses video surveillance as the best way to keep an eye on every single part of the vessel and make it a safe ship.
What are the advantages of cruise ship surveillance?
– safety of passengers and crew
– safeguarding of shipboard equipment
– crime prevention
– threat detection
– improvement of crew performance quality
– maneuver assist system
Starting from Xeoma version 21.5.31 you can use the Additional module "360° Surround View". It is designed to stitch images from 4 wide-field cameras that cover the whole area around some object to get the bird view picture showing 360° view in one window. The "360° Surround View" module will help you get a full view around your yacht/boat to better control the situation during your trip. Also suitable for other types of water transport.
More information in this article: "360° Surround View" module in Xeoma.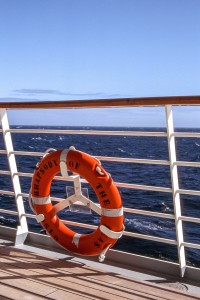 Safe travelling is a very important issue, and cruising industry is known as one of the safest ways of travelling, and the fact that thousands of people set off on a cruise travel every year is the best confirmation of it. That's why cruise ship operators treat the safety of their passengers and staff with the utmost importance. Even at sea people might face difficulties, such as assaults, thievery, property abuse, misconduct, etc. The most advanced method to keep things running smoothly in such a populous place is to have a smart video surveillance system ensuring cruise ship safety. Correctly set up cameras will deter the commission of offence and bring the feeling of safety. Moreover, smart video surveillance can even save lives! The new Xeoma module Thermal Camera Data is an excellent tool for solving this task. This module receives information about temperature from HikVision thermal cameras and triggers when the temperature is determined in the specified range. If a person falls overboard, Xeoma will notice a warm (white) mark in a caution area and send warning signal. Such a split-second response makes saving a person overboard a matter of minutes.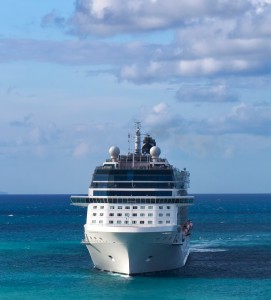 Cruise ship operators all over the world seek for methods of improving their security systems. The need for full video coverage, high quality image, adjustment to environmental conditions (e.g. constant presence of moisture) and background changes (light illumination alteration) might be easily answered with nowadays growth of technology. But does all of the video surveillance software support such progressive technologies? Xeoma surely does! Not only does Xeoma actualize camera's possibilities, but it also provides a wide range of modules and filters to make your video surveillance intelligent. If you need motion detection, face recognition or alarm notification, Xeoma is able to do any of that and even more.
There are additional modules available for Xeoma Standard and Xeoma Pro licenses, such as "Face recognition (artificial intelligence)", "Objects recognizer", "Face ID", "Search by photo", "Emotions recognition", "Smart card reader" and more.

More information in this article: Additional modules in Xeoma.
Our partners in cruise industry have been choosing Xeoma for their ships for several years. Perfect example: Pascal Lota Ships. Such a large beauty has more than 100 cameras installed in both the operation and passengers areas. The operator decided to divide the whole system into 4 servers and 5 clients. The ship is successfully secured with an intelligent video surveillance system. While the crew members say that Xeoma is "very intuitive and simple to use", the proprietors are sure of its quality and happy with its extensive functionality, knowing that their travelers and crew on board are safe.
December, 6 2017
Read also:
"360° surround view" – is the AI-based module in Xeoma
Additional modules
Recreation department: provide security
Safe city
Video surveillance system at sports building