FIFA World Cup: stadium security is important, but safety is primary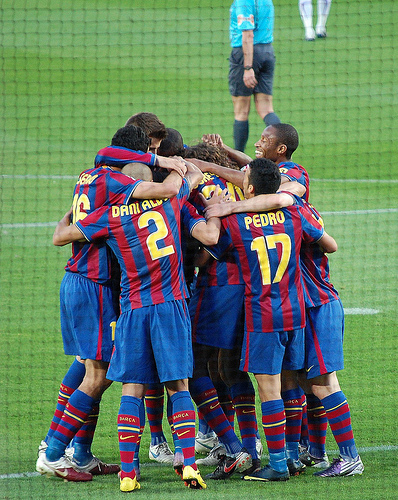 A sport event that involves large crowds is a potential target to criminal activity and acts of terrorism. Protecting sporting events where large groups of people gather has been at the forefront of the security industry in Russia, especially with the recent 2014 Winter Olympic Games and upcoming 2018 FIFA World Cup.
Both events attract thousands of visitors from all around the world to cheer their favourite teams and support their home countries. Video surveillance is a priceless tool that helps ensure safety of the players, guests and fans during these multi-national competitions.
FIFA World Cup stadium security is the most difficult security solution because it requires well balanced combination of labor power and innovation technologies to monitor the crowd. What's more, even with a line of security checkpoints where tickets are checked and backpacks are scanned, we still need a watchful eye to rapidly spot troubles and guarantee fans are under control.
Here video surveillance becomes possibly the most important factor. It gives us the opportunity to monitor the whole stadium with its utility rooms, exits, parking lots, chill-out zones and food courts from central office and handle an issue before it unfolds.
As part of Russia's preparations to host the 2018 FIFA World Cup all stadiums will be equipped with new IP-based surveillance technologies. These will help to quickly identify problems and maintain control of potential security threats. This technology will help to monitor live surveillance footage as well as rapidly search through the archive if an incident happened.
Video surveillance can not only help in crowd control, but also the players protection. The risk of thrown objects and physical attacks still exists. Intelligent stadium security systems can help recognize potential threat, and alert about it before the situation gets out of hand.
So next time you attend FIFA World Cup you can be 100% sure that video surveillance is playing an important role to keep both you and your favourite team safe.
25 June 2015
Read also:
Sports Ball Detection and Tracking for Automated Sports Broadcasts
Video surveillance system at a sports building
QR code and barcode recognition in Xeoma.
Stay safe during ATP cup 2021