Video surveillance installation in the church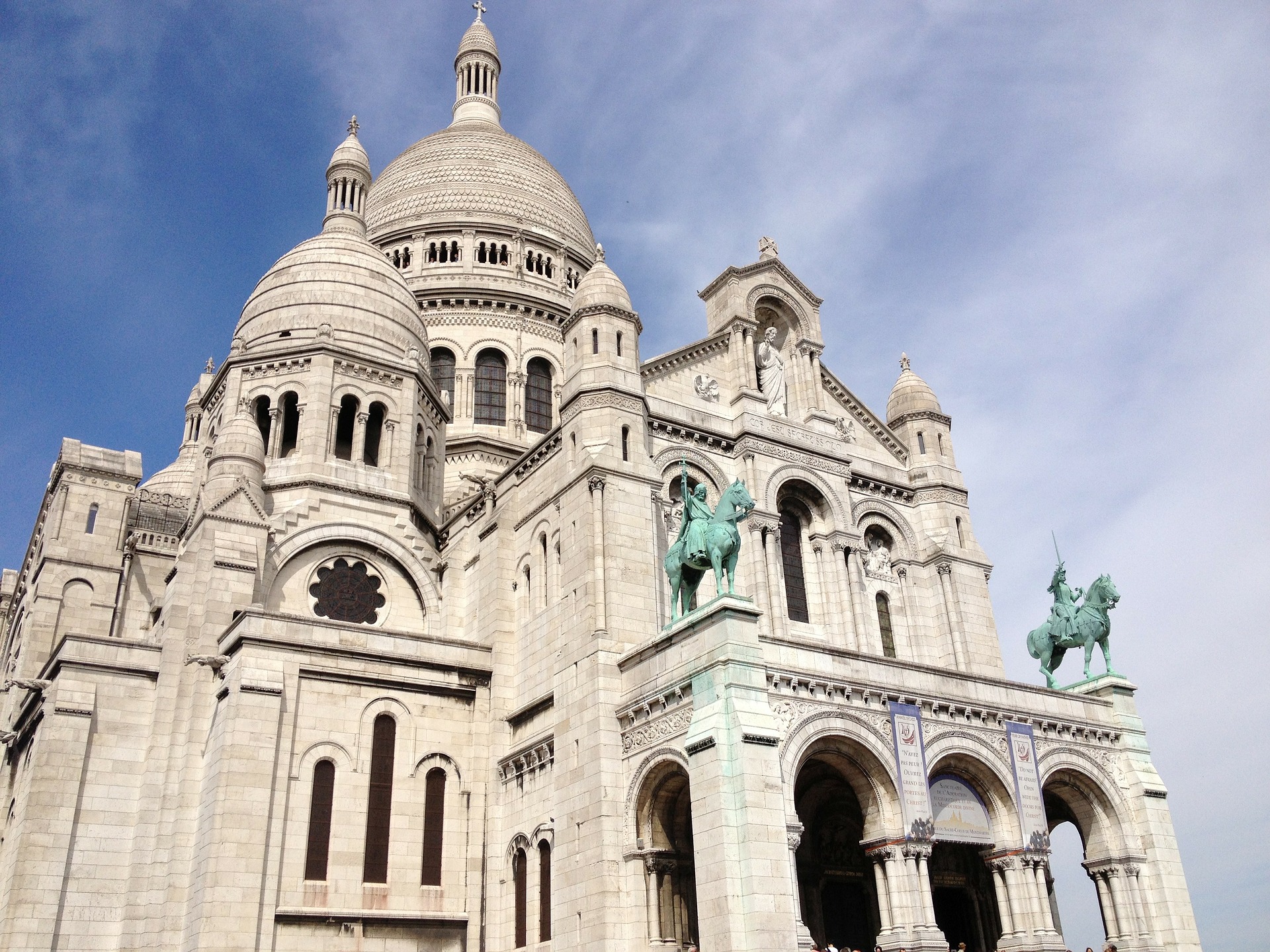 A church has always been considered as a sacred place, as a haven, where you can hide from worldly problems and cataclysms. But, unfortunately, as much as we'd like to believe in overall security in the church, incidents happen even there: fires, thefts, terrorist attacks, and a host of other things.
The video surveillance installation in the church helps solve these issues, and Xeoma software helps prevent them. Video cameras installation helps strengthen security protection in churches, as well as protects them from vandalism. Church members feel calmer, knowing that they are under protection. The video surveillance installation in the church helps strengthen safety, since video cameras act as a limiting factor, and video recordings may be used as evidence in court.
The video surveillance installation will help keep safe unique icons and donations, as well as insure architecture and musical instruments from vandals and criminals. The "Object Detector" module in Xeoma allows to monitor valuable objects: you can adjusrt the mudule to send notification when the object disappears from the monitored area: this is the way to prevent thefts, as you can promptly respond to alerts: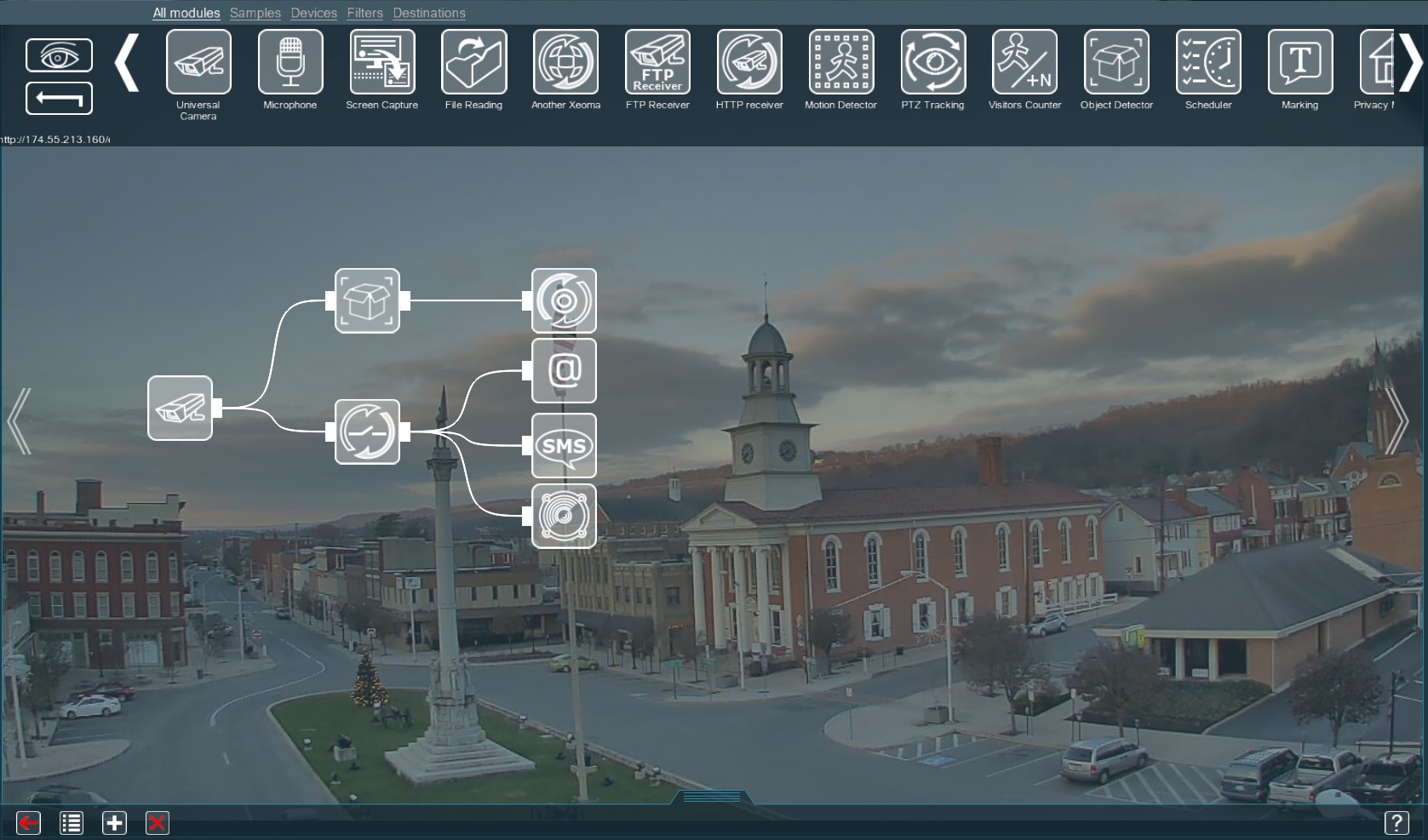 The "Smoke detector" module in Xeoma is performed to send notification when it detects smoke in the monitored area, so it helps eliminate the source of fire as soon as possible.
In the latest version of Xeoma you will find the "Loitering Detector", which is designed to send notification, when somebody stays in the monitored area for a certain period of time. The area for monitoring and the object size are configured in the "Object Detector" module's settings. The "Loitering Detector" should be connected to the "Object Detector":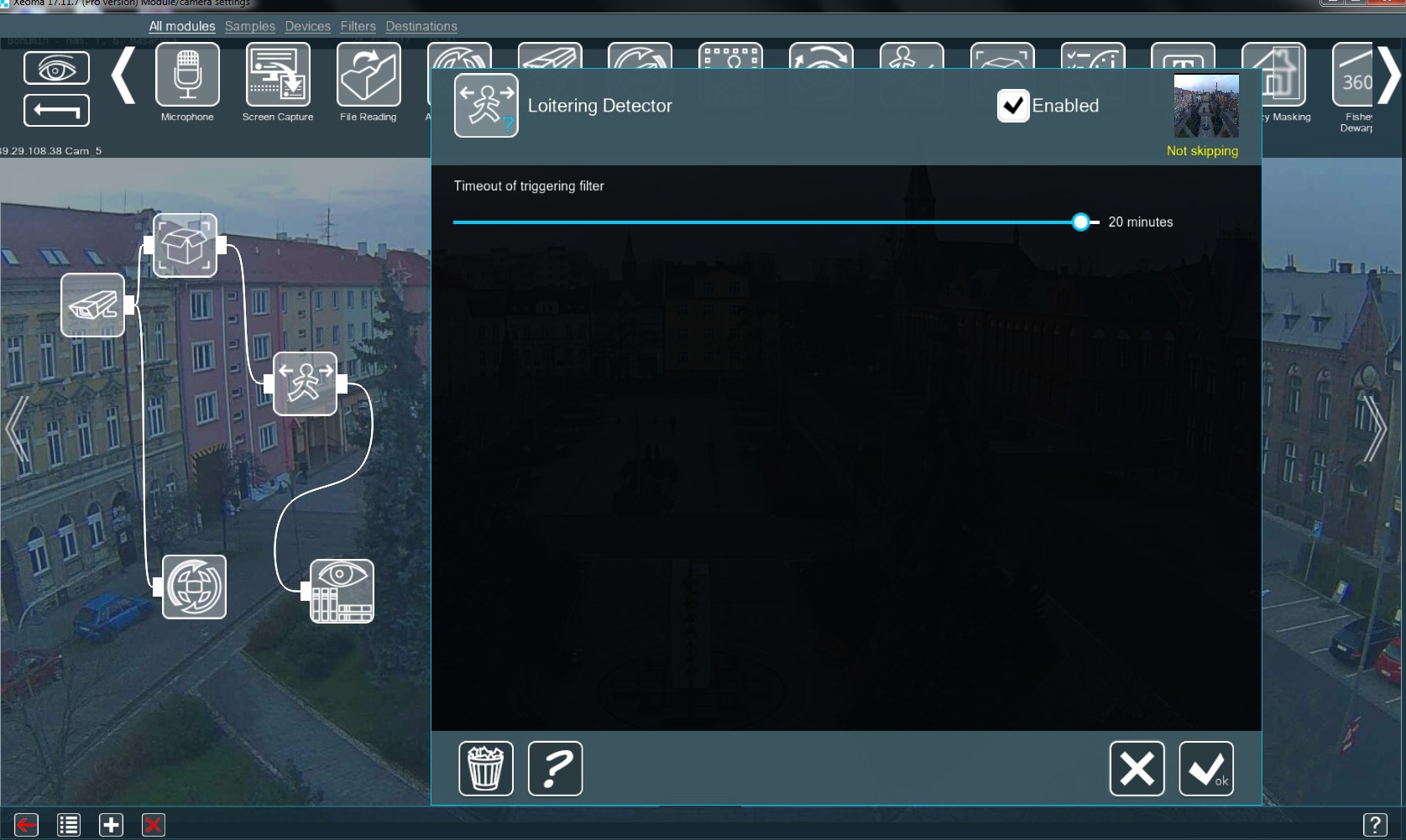 In the "Loitering Detector" module's settings you set up the time, which should be considered as sufficient for doing something you need to alert. This function can be used, for example, to prevent adjacent territories of the church from vandalism or terrorist attacks, which require certain time: for example, an explosive device setting or property damage, etc.
You can broadcast the video stream from cameras to a website using the "Web server" module in Xeoma – for example, to broadcast ceremonies. Also Xeoma has the "Streaming to Youtube" module, that can be used to stream live-videos from your camera in Xeoma to your Youtube channel. This is the opportunity for the people, who are physically unable to attend church services (due to serious illnesses), to join the process and attend liturgical services remotely. Moreover, the broadcasting of church services on websites helps popularize the religion.
There are additional modules available for Xeoma Standard and Xeoma Pro licenses, such as "Face recognition (artificial intelligence)", "Objects recognizer", "Face ID", "Search by photo", "Emotions recognition", "Smart card reader" and more.

More information in this article: Additional modules in Xeoma.
As you can see, the video surveillance installation is just necessary in the church, and Xeoma software makes security protection more efficient and easy.
December, 21 2017
Read also:
Additional modules
Expo center: security protection
Deep learning technology
Video surveillance systems in cinemas