Video surveillance installation at the industrial enterprise
Video surveillance installation at the industrial enterprise is the leading factor in the matter of security protection. Video surveillance system allows to monitor the work of personnel, guarantee the safety of production processes, as well as the safety of property.
Video surveillance installation at the industrial enterprise is the most complex type of security protection. Firstly, this is due to the large scale of the object. The industrial enterprise consists of several zones: main, auxiliary production, warehouses, administrative buildings, perimeter. Secondly, this is a high level of complexity of the video surveillance system and high requirements for the reliability of the system at the enterprise. Thirdly, security systems at the enterprise include not only video surveillance, but access control systems and security and fire alarms as well, which means that the video surveillance system should be able to integrate with external systems. Fortunately, with the professional software Xeoma it is easy to implement.
The video surveillance installation at the industrial enterprise can be distributed in several areas:
Production processes monitoring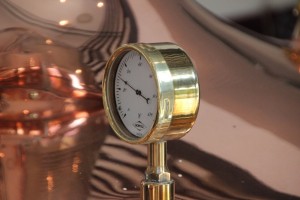 Violation of production processes and safety regulations can lead not only to industrial injuries, but also to a deterioration in the products quality. Therefore, video surveillance systems in the industrial premises sector are of paramount importance. Here, the following Xeoma functions can be useful: the motion detector allows recording only when the motion is detected, the sound detector is triggered when the sound level exceeds the preset limit, the face recognition detector allows to create the database of employees and also sends a notification, when an unknown person enters the object's territory. The loitering detector is triggered when the object stays in the zone longer than the preset time, which also helps regulate the work of the employees. Video recordings from cctv cameras help in checking the work quality of employees, as well as in the investigation of emergencies.
Perimeter monitoring
Video surveillance system in this area should meet the requirements of control of visitors (face detector in Xeoma), control of entry and exit of vehicles to the territory (license plate recognition in Xeoma), motion in prohibited areas (motion detector, sound signal on the server).
Warehouses
CCTV systems at the industrial enterprise should conduct a constant monitoring of raw material and components supply, as well as finished products shipment.
Summarizing the above, we can say that with Xeoma, you can easily provide security at the industrial enterprise, control all the production processes, and save the inventories.
April, 19 2018
Read also:
New Feature: Secure TLS Connection
Device List (devices by groups)