Video surveillance system in the garage cooperative
The garage cooperative is quite a secluded area, where thefts, attacks and other criminal situations most often take place, as it is commonly believed that there is no guard in the garage society or it is poorly organized. CCTV installation will help solve most of the problems, connected with the crime situation in the garage cooperative. Video surveillance systems are already installed in the majority of the garage cooperatives and help solve the following tasks:



Safekeeping of the property;
Protecting of owners and staff of the garage cooperative;
Resolving disputes and preventing conflicts;
Providing convenience in work and increasing the staff's labor productivity.

Every car owner worries about the safety of his garage and everything that is inside: a car, tools, car tyres and tubes, bicycles and many other things. CCTV installation in the garage cooperative provides additional protection for owners, as well as enhances the status of the community. Thus, CCTV cameras should be installed for monitoring the perimeter, the entrance and garage rows: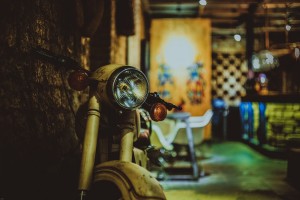 1. Perimeter. Monitoring the situation on the adjacent territory will help prevent from intruders, react promptly to an emergency situation and, if necessary, call law-enforcement authorities. Xeoma has Motion Detection, Cross-line detector, Sound alarm, SMS or email sending modules for these purposes.
2. Entrance. An important point for monitoring the vehicles, entering and leaving the territory of the garage cooperative. The "ANPR" module will help create both black and white list of license plates, after recognizing which the barrier will allow or prohibit entering the territory of the garage cooperative.
3. Garage rows. The video recordings fix everything that happens on the territory, including illegal actions or conflict situations, serving as testimonials in the proceedings or in court. The Smoke detector in Xeoma allows to detect the slightest smoke, which will help to prevent a fire in time. The Sound detector is triggered when the sound level exceeds the exact limit (for example, the sound of broken glass or shot).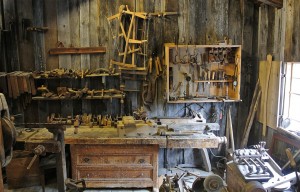 As for the choice of cameras, it is better to select cameras with IR illumination for night shooting, and with an anti-vandal case. Cameras should be waterproof and operate in a wide temperature range. You should install cameras in a hidden place with a wide view. CCTV installation in a prominent place serves as a deterrent in a crowded place the, but in the garage cooperative such camera will instigate the offender to break or turn it off.
The garage cooperative is a standalone object, therefore it is better to have an independent power supply source, as unplanned or deliberate power outages are not excluded. Xeoma also provides a fail-over mode in case of damage to the main video archive storage device (fire, flood, sabotage). This is the additional advantage of the video surveillance system, which guarantees the video recordings' safety.
Thus, together with Xeoma, video surveillance system becomes the most effective means of ensuring security at any site.
May, 31 2018
Read also:
Car safety with video surveillance program Xeoma
Video surveillance system in the parking space
Video surveillance system at a petrol filling station