User manual for Xeoma Mac OS surveillance software
In this guide we will show you how to run Xeoma on Mac. On the download page you will be automatically offered to download the latest official version according to your operating system. You can also download Xeoma from our official site.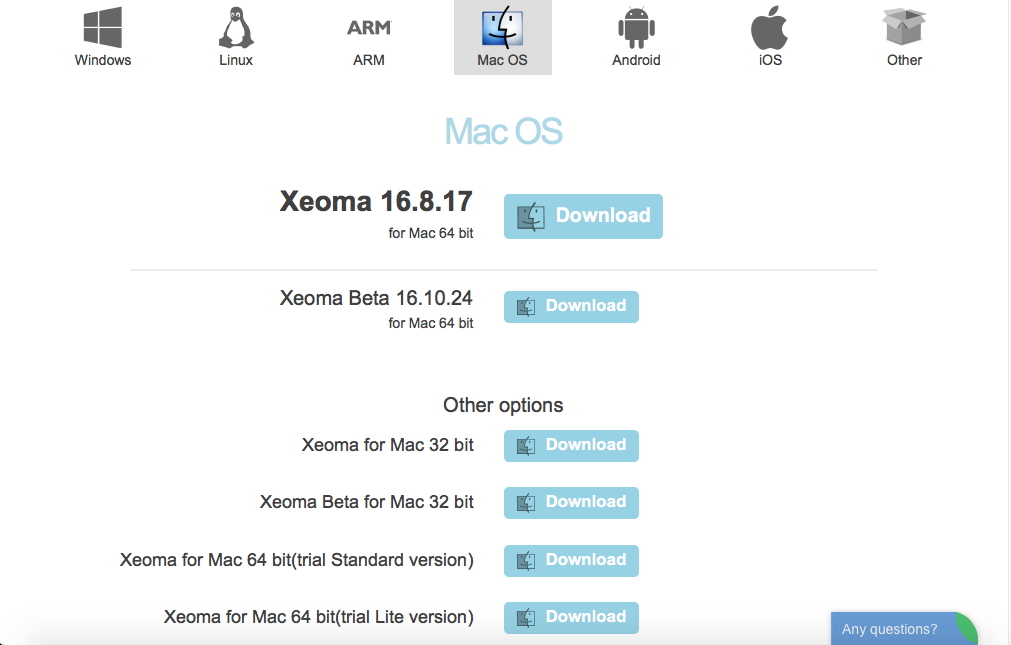 In the «Download» folder you will find the distributive: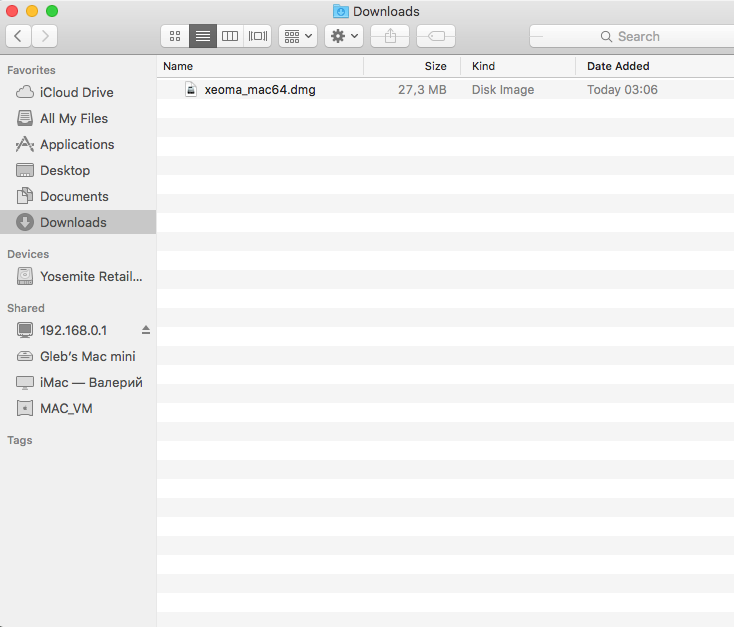 Double-click on the icon to extract the archive. In the new window you will find Xeoma.app: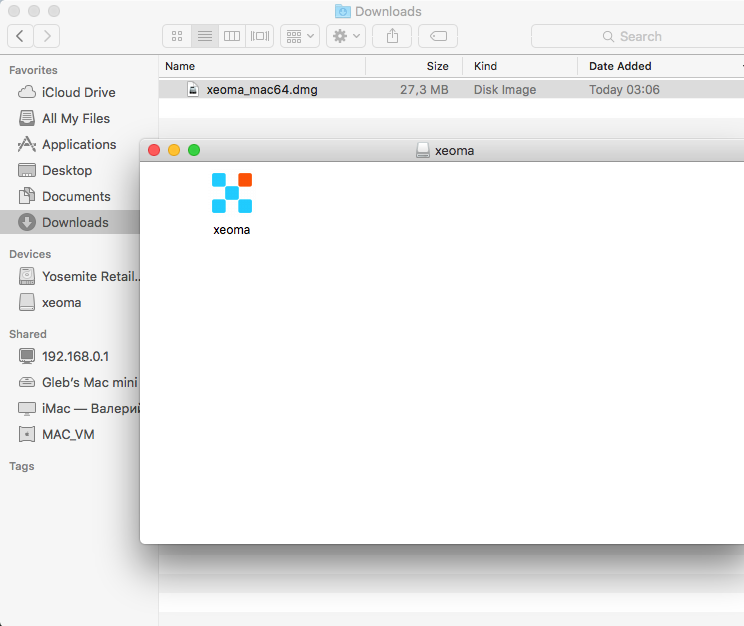 If you received the following message, please follow the instructions: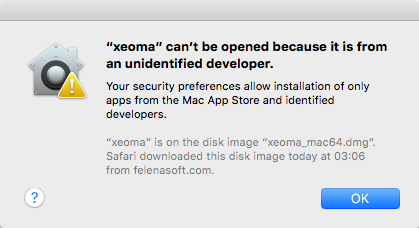 You can run the program, the launch of which is prohibited manually. You need to replace the parameters in the security settings.
1. In the Finder find the program.
2. Hold down the Control key, click on the program icon and select "Open" from the context menu.
3. Click "Open".
The program will be stored in the exception list of the security settings. In the future you will run it by simply double clicking on the icon.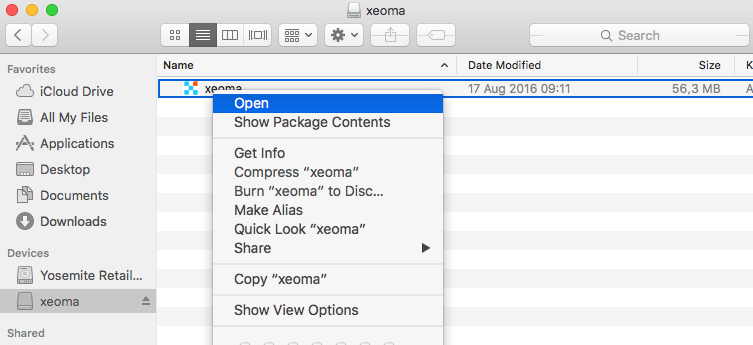 The program will start and begin to search for your camera: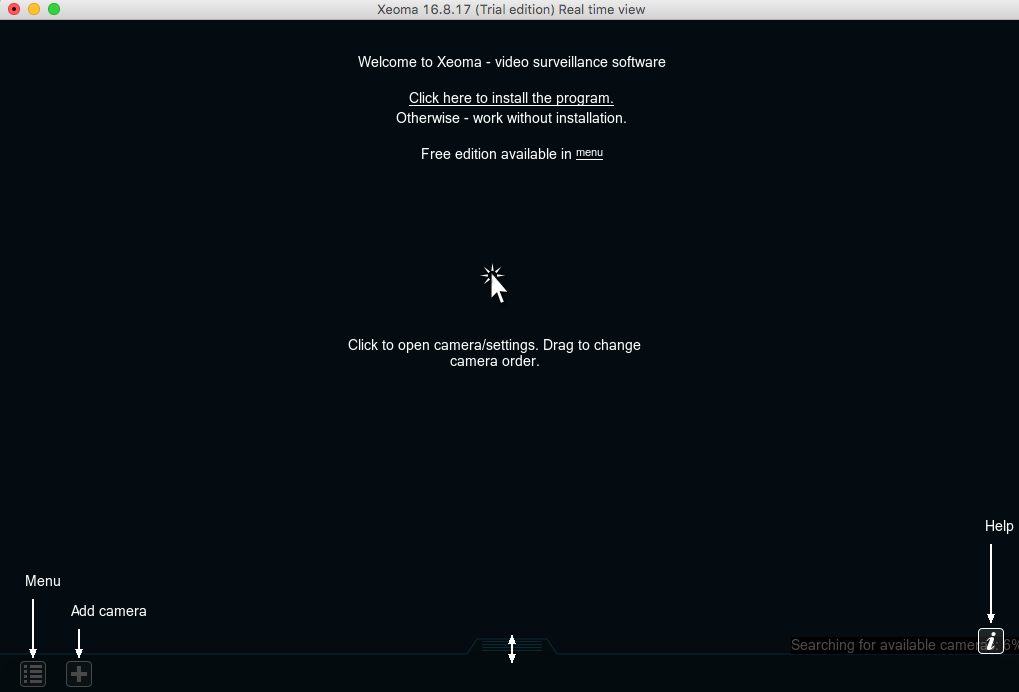 In the future you can allow launch of Xeoma on permanent basis by going to the settings for Security & Privacy and set Allow applications downloaded from to Anywhere: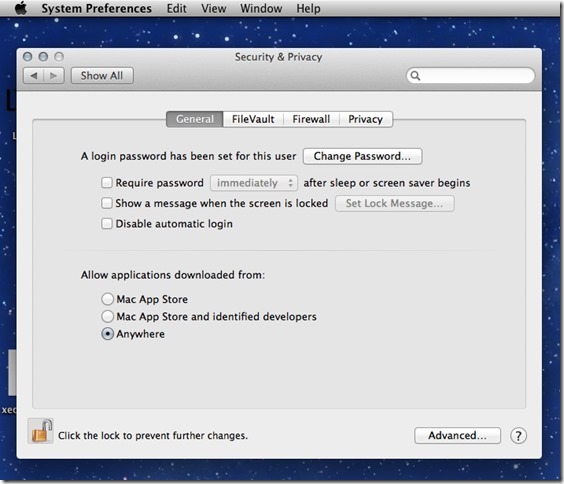 Please note that the Mac OS X version is different from the versions for other operating systems. You won't find «Screen Capture» module and full-screen mode (on versions prior to OS X Yosemite (version 10.10)) in it.
After installation you won't find on your desktop the program icon (a feature of the OS). After the installation, the server is added to the autostart, and the client part can be run from the same executable file from which the program was installed.
| | |
| --- | --- |
| | The "Modbus controllers" feature released in version Xeoma 20.10.13, also does not work under Mac OSX. Please use a different operating system (possibly a virtual machine) to work with the feature. |
1 November 2016
Read also:
Xeoma for Mac: the basics
Xeoma for Linux: installation and work
Full user guide for Xeoma
Let's get it started, or how to use Xeoma