Video surveillance for business and major systems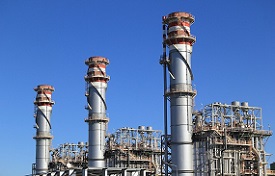 For factories:
equipment off hand and employees' safety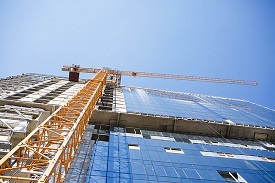 Construction:
watch the process without being there personally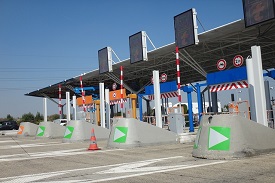 Checkpoint
: motion detection, LPR, integration with SDK

For malls and stores: customers' safety, less stealage and more purchases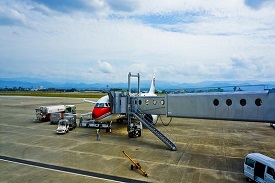 Airports and terminals:
detection of objects, movements in forbidden areas, sound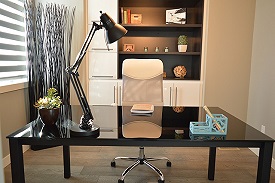 Banks and offices:
video surveillance in reception halls, customer service controll, panic button
Aim of video surveillance for business: safety of employees, clients, customers and property.
Control of employees' and technical equipment work and customers' behavior data collection will help you to provide better service and raise sales.
Xeoma Solutions:
Interactive map eMap shows all your cameras on your floor plan.
Module "Visitors Counter" allows you to keep count of employees, that enter or leave a building, or how often does medical staff comes to check a patient. 
"Face Detector" will automatically detect faces. If your camera has PTZ features, then with the help of module "PTZ Tracking", it will follow the moving object.
"ANPR" reads license plates in camera view.
"Sound Detector" will be triggered if there is a loud sound (sound of breaking glass or security alarm), and with the help of modules "Sending Email" or "SMS Sending" you will be notified of breaking-in.
Xeoma Cloud will keep your recordings safe and sound in Cloud.
Module "Object Detector" will notify you if any object will be left unattended in camera view.
"Emotions recognition" module will detect negative (or other) emotions of your clients and help you to improve service quality if needed.
"Search by photo" option will help to find necessary person in Xeoma using his/her photo.
Recommended products – Xeoma, Xeoma Pro, Xeoma Cloud for required amount of cameras – from 16 to several thousands of cameras. And additional modules , such as "Face recognition (artificial intelligence)", "Emotions recognition", "Search by photo" etc.
It's easy to start working with Xeoma:
1. Choose any camera you like.
2. Connect them to your server computer.
3. Launch Xeoma on this computer. Cameras in the same network will be detected automatically, find the rest with the help of advanced search options.
4. Set up Xeoma's features the way you want them to work – Motion Detector, Archive, Scheduler, eMap, notifications and much more!
Watch live images and archives, manage cameras, get notifications – manage your surveillance system with ease.