Video surveillance for business and major systems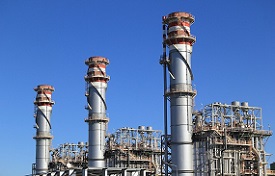 For factories:
equipment, productivity monitoring and employees' safety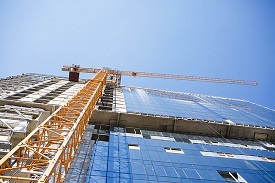 Construction:
watch the process without being there personally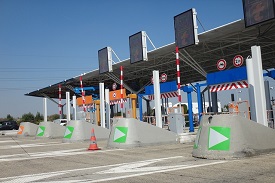 Checkpoint
: motion detection, LPR, integration with SDK

For malls and stores: customers' safety, less thefts, more purchases, better statistics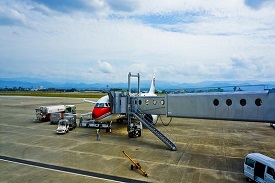 Airports and terminals:
detection of unattended items, movements in forbidden areas, sound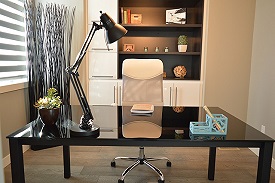 Banks and offices:
video surveillance in reception halls, customer service control, panic button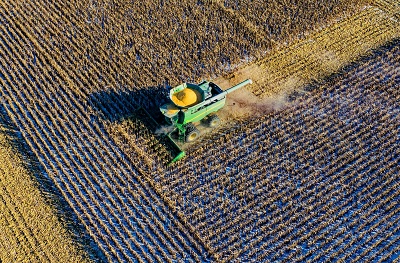 Farming, agriculture
: detection of intrusion, birds of prey, integration with bird deterrent and other third-party tools.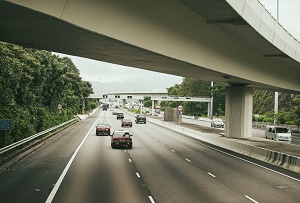 Safe city
: recognize sounds of scream or cry, aggressive behavior, unattended objects, road safety violations. Deter, intercept lawbreakers, or collect forensic evidence.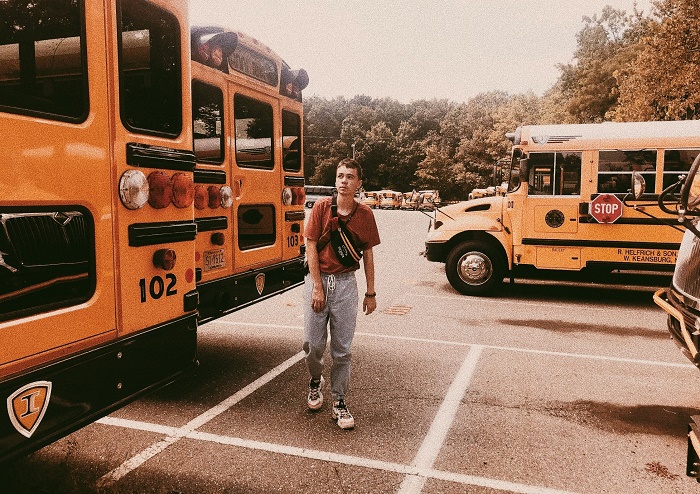 Public transportation
: detection of passengers (not) keeping the social distance, (not) wearing a facial mask, free parking spots at the bus station. Detection of unattended items. Passengers counting and statistics of demographics.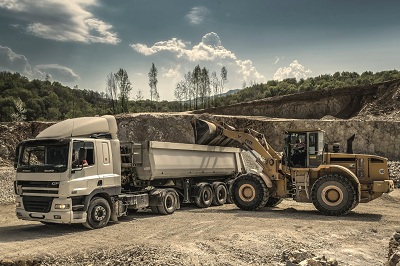 Mining, drilling
: remote monitoring, detection of (non) compliance with occupational safety regulations (safety helmets, medical masks), detection of intrusion, loitering, drones, unknown vehicles in sight.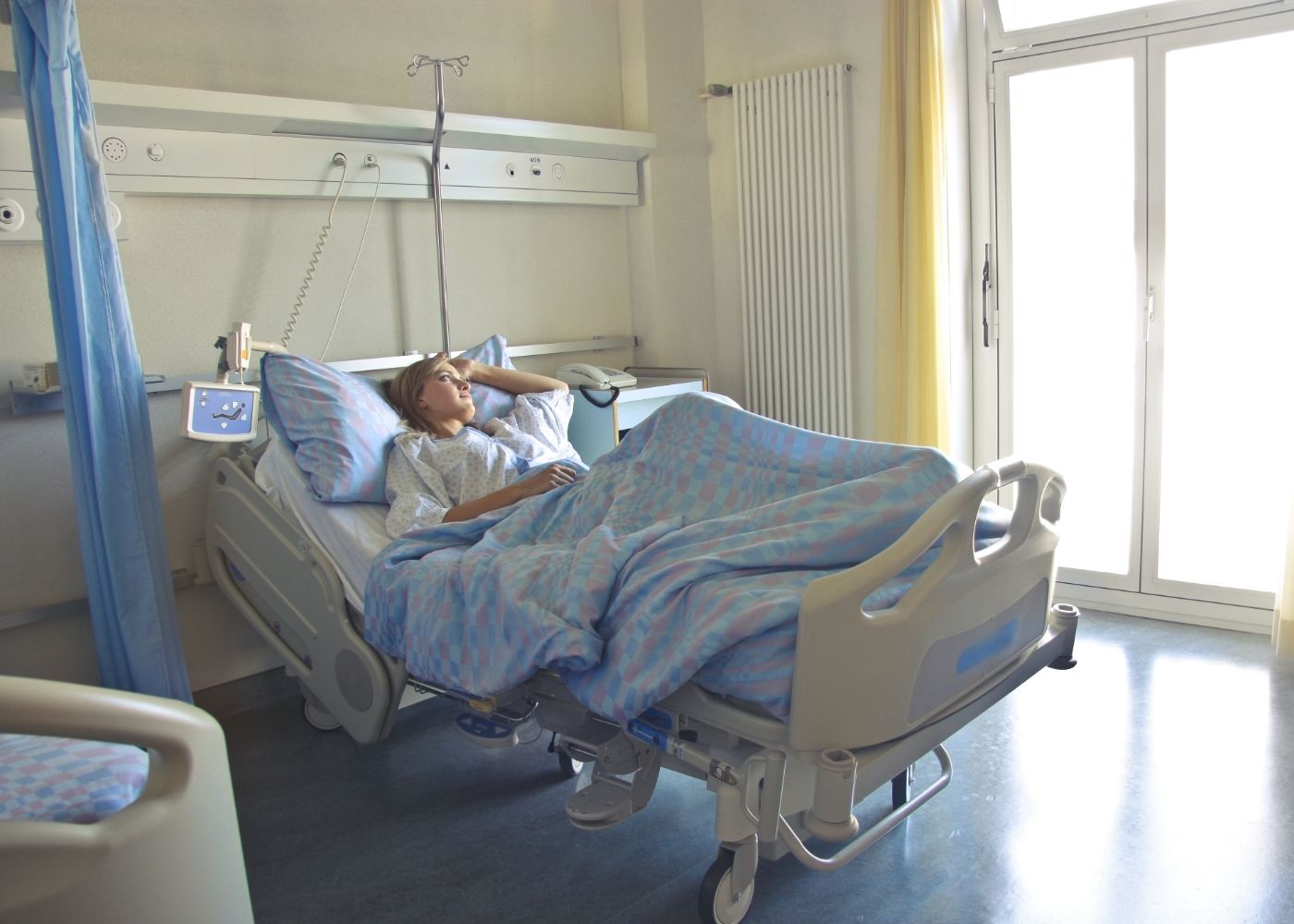 Hospital, medical
: intrusion detection in restricted areas. Detect people slipping and falling down, changes in monitor indications, easy remote view of cameras for relatives.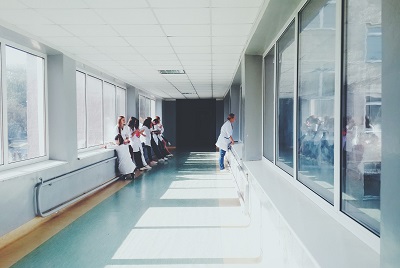 Schools, education
: intrusion detection with pass lists for pupils, staff and parents. Live remote access for parents. On-site or off-site video footage storage. Fire and smoke detection.
Aim of video surveillance for business:
• Proactive prevention of offences (burglary, break-in, defacement, vandalism, etc.) by staff or visitors;
• Safety of employees, clients, customers and property by deterring potential violations (on a psychological or physical level);
• Real-time reaction to threats or offences (sending alarms, notifications, calling the police);
• Video evidence of incidents for internal investigation or forensic uses;
• Remote access for clients to check on their relatives in a medical facility, their child in a daycare center, their pet in a pet guest house;
• Live situational awareness (police body-worn cameras, cameras in a bank with a panic button);
• Safer environment that encourages more sales and more effective work;
• Proactive video analytics that helps catch early signs of an alarming event and prevent conflicts (behavior patterns recognition) or engage urgent help (slip and fall detection + notifications);
• Control of visitors' satisfaction level and the quality of staff's work to provide better service and raise sales;
• Analysis of customers' shopping behavior to use it in growth strategies;
• 24/7 strategic analysis of the target audience (reports on unique visitors, satisfaction level, demographics);
• Automation of routine tasks (for example, work with sensors in IoT/smarthome systems) to substitute human labor;
• Road safety and automated detection of traffic rules violation, integration with fee imposing systems;
• Collection of statistics on staff productivity across various industries;
• Finding and addressing weaknesses to increase work productivity;
• Creation of promo or tutorial videos from live streams;
• Control the staff's work for signs of corporate policy breaches (fight embezzlement, mishandling of goods, unsolicited discounts, etc.);
• Automation of access control (recognition of faces, vehicle types and license plates, double authentication);
• Aid in compliance with health and safety or anti-pandemics regulations (masks detection, in-store stay time tracker, etc.);
• Tracking work and operative condition of automated equipment;
• Aid in prevention of fire hazard;
• Detect abandoned items as a counter-terrorism measure.
And many more!
Solutions from Xeoma:
Smart Motion Detector will automatically detect unwanted movement in a place of business in afterhours, or during the day time if particular territories should be free of people and motion. Anti-false-alarm mechanisms prevent reaction to objects and events that you're not interested in. Combined with a rotating camera, it can 'follow' the moving object.
Various notifications ("Sending Email", "SMS Sending" or even custom alarms) will keep you updated on peace disturbing events.
License plate recognition (ANPR) reads license plates in camera view, and is a great automated access control tool. For instance, it can be used to automatically open gates if there's a car from the white list. Also, you can store logs with license plates of the cars that were operated on during the day/week/month to have a database with all necessary information. This module can be a part of the 'Safe roads' monitoring system and be combined with "Vehicle Speed Detector" (for detection of speeding vehicles), Cross-Line Detector (for detection of vehicles switching lanes improperly) or "HTTP Request Sender" (for integration with external systems or devices).
ANPR can be used in combination with the "Parking Spots" module that identifies availability of free or occupied spots in camera sight, thus can be a wonderful automated system for paid parking areas or for detection of illegal parking.
Face recognition is an AI-based module that can recognize faces of employees or customers, and store pictures in the database. This module can be used to automatically open doors or gates upon receiving a signal from the white list of the module, or notify authorized personnel if someone from a block list is detected. The double authentication feature compares a face in the camera frame to the user profile opened with an access card or a QR code so it can be employed for stricter access automation to restricted access offices.
Emotion recognition module can recognize emotions of your customers, so this way you will have information if they are satisfied with the customer service and improve customer service quality. Also helps get the general mood in the work collective, or detect a person with aggressive predisposition of spirits (and there can be one in a court house indeed) that can turn into a menace, and warn security service to keep an eye on them.
Object recognition is the multi-purpose module powered by contemporary neural networks that can tell apart people, animals, drones, birds, cars. It detect particular object types on and around the premises – sea birds around fish tanks, drones around airport and in private territory, trucks in cars-only parking lots, etc.
Crowd detector can automatically count people in camera's field of view and recognize gatherings of people. One of its possible uses is to spot a queue long enough to start irritate customers to rapidly engage more checkouts or notify management.
HTTP marking (integration with POS or cash registers) is a module that can use cash register information about a sale and apply it on the video footage that Xeoma stores for later search. You can place a camera above the cash register and see all financial operations on the screens with date/time and name of the employee that is in charge.
Sound Event Detector will be triggered if there is a loud sound (sound of breaking glass or security alarm), which makes it a great tool to detect both break-ins and abnormal situations in medical care facilities or 'Safe city' programs.
Construction site safety is a health and safety protection tool that will detect if a worker doesn't have a helmet or other protection gear on.
eMap interactive map shows all your cameras on your floor plan making it easier for security operators to watch dozens of cameras. Other tools for security operators
Live streaming with the "Streaming to YouTube" module that will help broadcast the CCTV camera image online on your website or YouTube channel. With a tool like live streaming, you can keep your company's reputation high with this level of transparency, whatever business type yours is.
Computer vision-powered smoke and fire detection of Xeoma can be an addition to traditional smoke alarms triggered by CO2 sensors; however unlike offline systems it can also procure visual evidence of the suspicious situation for review before the alarm is triggered.
Detection of abandoned items that detects if an odd object appeared in the frame, and stayed there, can be put to use as an aid in fighting terrorism.
Xeoma has several intellectual capabilities for fighting global virus outbreaks. Besides, the Slip and fall detector will also be useful to detect if a person has fallen. When a fall is detected, the detector can call an ambulance (using the Application runner module), as well as notify relatives about the incident (email, SMS, push notifications).
For retail and food industries, Xeoma possesses tools for efficient visitors counting so you can quickly get information about the number of clients who have visited the business. The statistics can be analyzed to make forecasts and plans to improve performance, assortment of goods, marketing campaigns, etc.
Xeoma Cloud will keep your recordings safe and sound in a Cloud.
Xeoma has over 100 features. See them all here
FREE TRIAL OF XEOMA
Try Xeoma for free! Fill in the fields below and you will get an email with a demo license for the Xeoma Pro edition and all advanced Additional modules and features.
To do that, enter your name and your email to send the license to in the fields below, and click the 'Get Xeoma free demo licenses to email' button.
Recommended products:
Xeoma Standard, Xeoma Pro, Xeoma Cloud for required amount of cameras – from 16 to several thousands of cameras. And additional modules , such as "Face recognition (artificial intelligence)", "Emotions recognition", "Search by photo" etc.
It's easy to start working with Xeoma:
1. Choose any camera you like.
2. Connect them to your server computer.
3. Launch Xeoma on this computer. Cameras in the same network will be detected automatically, find the rest with the help of advanced search options.
4. Set up Xeoma's features the way you want them to work – Motion Detector, Archive, Scheduler, eMap, notifications and much more!
Watch live images and archives, manage cameras, get notifications – manage your surveillance system with ease.