Video surveillance in a coffeehouse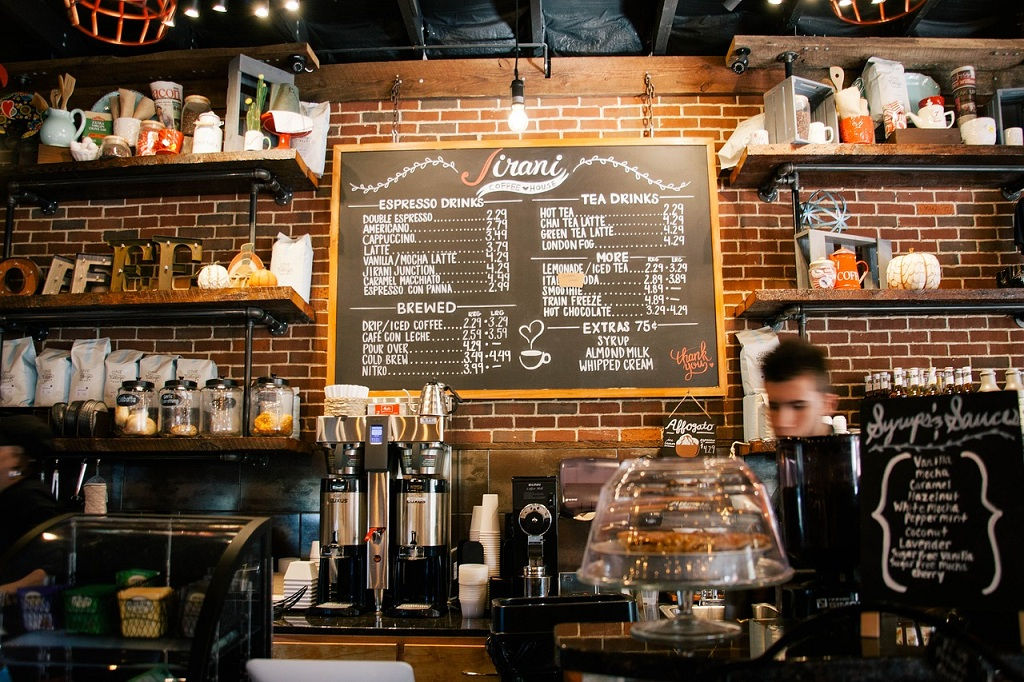 It's autumn. 'Tis the season of bloggers holding a cup of coffee in every photo with piles of yellow leaves.
Moms with strollers, sipping from their re-usable coffee cups as they try to get warmer in this sunless weather. Coffee cup in hands is a modern-day accessory, a symbol of the young and contemporary – those who want to get more stuff done.
As more people cannot imagine their morning (and day) without a mug of coffee, coffee shops grow in popularity and can be found in most malls, touristic routes and other convenient locations. Coffeehouses are establishments serving prepared coffee or other hot beverages.
Espresso, Americano, cappuccino, iced coffee, flat white, latte, with syrups or alcohol – if your mouth waters at reading these magic words, you probably know all coffee houses near your home, or work. You can smell the freshly roasted, ground and brewed coffee just by looking at the picture.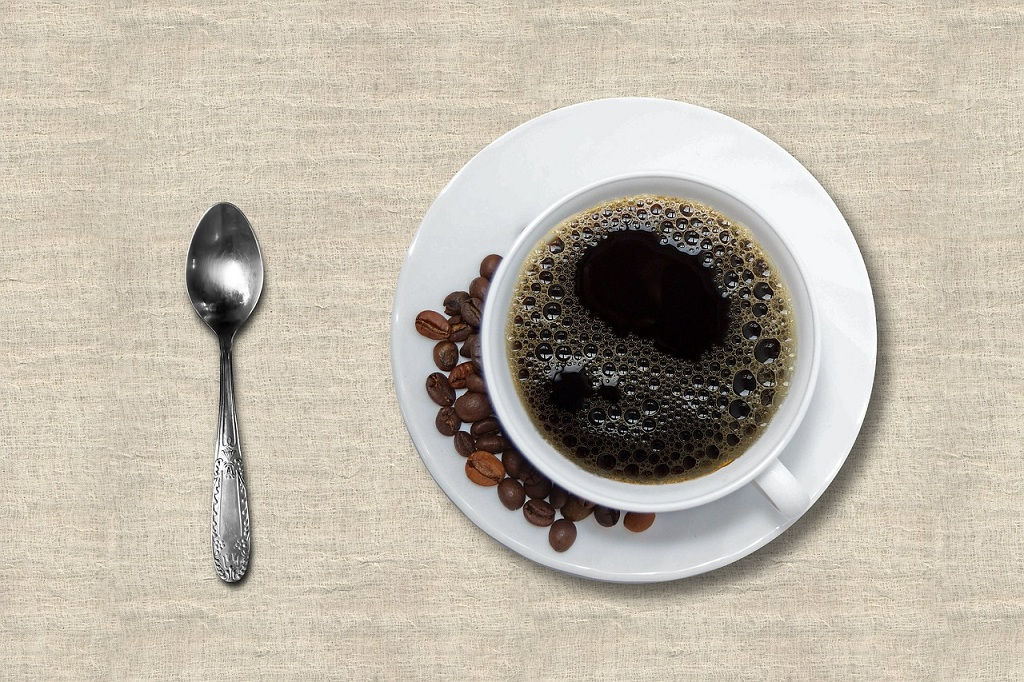 It's a scientific fact that the aura of the place (in our case, a coffeehouse) has direct influence on guests' perception of smell and taste of the drink. In other words, we like the drink more if we feel better. Everything is important in this war for customers' happiness: the atmosphere of the coffee shop, the looks of the barista, quality and history of the drink, and service provided.
Bad mood may spoil the whole experience. Thus, there is no place for worries in such gourmet places, which is why many agree: video surveillance in a coffeehouse is a must.
«Motion detector» is a basic feature of nearly any video surveillance system that traces any movement in the highlighted area. Unlike others, Xeoma's Motion Detect allows you to select various areas in different shapes with different sensitivity and other different settings. Your video surveillance system in a coffee shop can be recording 24/7, even in the off-work hours when nothing is supposed to happen. Or, to save disk space and your time in viewing the archive recordings, you can engage motion-triggered recording where only episodes with motion detected in camera's field of view will be stored to archive. With the pre-record option you will not miss anything important – it will record also some seconds preceding actual events that triggered the recording.
Also, you can use search by motion through camera footage to review only necessary parts of archive recordings. This will be a faster yet informative way to get the full insight into what happened.
Usually motion detectors are used for anti-intrusion monitoring in the night or off-work hours, but even in the day it can be successfully utilized. The so-called "heat map" show areas with most motion in, and can help you understand the most frequently preferred seats in the establishment, analyse why it is so, and enhance other seats to keep up.
There are several more examples that video surveillance in a coffeehouse is not just about providing video safety:
The «Visitors Counter» feature will count exact number of customers, which can help to evaluate the customers flow and the work effectiveness of employees. In Xeoma, a more advanced option is available – called "Cross-Line Detector" – that can also track only people moving in the needed direction (for example, those who enter the coffee house) ignoring all other motion – which might be quite convenient in open-air coffee shops and trucks.
Xeoma video surveillance software offers a variety of intellectual video analytics based on artificial intelligence. Unlike regular features, AI-based ones can what we call "think" – analyze data and predict results.
For example, the intellectual module «Face Recognition» will help recognize the place's staff, returning customers, and separate them from first-time visitors. This opens room for creativity in growing your business – for example, you can make the system display special ads in LCD monitors depending on and tailored for the customer type, or send an email or text with a promo code facilitating in customer buying even more than they planned.
Face Recognition can be used for Crowd Detection, which means you can respond to large queues in time and, if necessary, send additional employees, thus evenly distributing the flow of visitors for faster service and best experience.
Additional module «Emotion Detector» will analyze the guests' and staff mood – which helps to evaluate the customers' satisfaction level with the service quality, and also monitor the atmosphere in the team.
Such intellectual modules as «Smart card reader», «QR code recognition» and «Face ID» can be used together as an electronic lock with double authorization in an access control system for employees.
«Smoke detector» for its part will monitor the coffeehouse for early signs of a fire outbreak, and when it detects one, it reacts in split-second notifying the fire service (sending SMS, Emails, or using the custom reaction like VoIP call), giving a loud notification with the "Sound Alarm", or turning on fire-extinguishing system (for example, with the «HTTP request Sender» module).
Now that the social media presence and image can make or break a business, video surveillance offers a great way to stand out. With the "Web Server" module you can embed live image cameras into your site so that people can see how great it is. These technologies can be used for live streams, for example during events, or just generally for content generation and display in social media.
Video surveillance in a coffeehouse will not just upgrade the safety level of it, thus aiding in making people feel better there, and consequently visiting it more often.
With the new developments it will also help in real-time monitoring of the workload of coffee shops, flow of customers, and open opportunities for growing the business.
With modern software like Xeoma, you can get video surveillance at a very affordable cost: some options start from the price of a cup of coffee. Learn more here.
| | |
| --- | --- |
| | Starting with Xeoma 19.11.26 the Crowd Detector module can be used that is designed for detection of queues. The module counts people heads in camera image in real-time, and if the amount is bigger/smaller/equal to the value you set, the pre-set reaction is triggered. See details |
31 October 2019, updated 10 December 2019
Read more:
Additional modules in Xeoma.
Video surveillance in pharmacy chains
Shop surveillance and crime prevention
Emotion recognition for your business. Employee control.