Video surveillance in police with Xeoma
Watch video "Video surveillance in police"
Reducing crimes with video surveillance. Is it possible?
100% yes. Video surveillance system can help in reducing crimes and making our life overall safer.
Nowadays more and more cameras appear on the streets. And police check the video in an effort to eliminate crime and catch troublemakers in the act. But is it effective? Statistics says yes.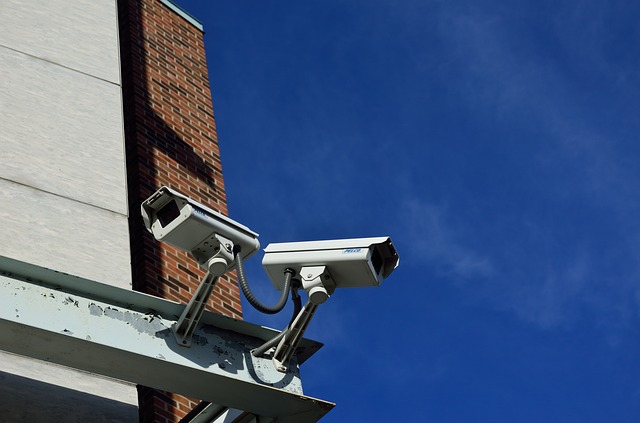 The mere presence of CCTV cameras already helps to reduce the number of crimes. It's a psychological factor that affects people to stay away from committing a crime.
But if there's law violation, then video surveillance system will be able to collect evidence and notify particular law enforcement officers. E.g. Xeoma can detect shooting by means of "Sound detector" module or red light running on the road by means of the "Color detector" module and so on.
Safety first. Body-worn cameras.
Another great option for police is body-worn cameras. They can be used to record video evidence and monitor police officers' work.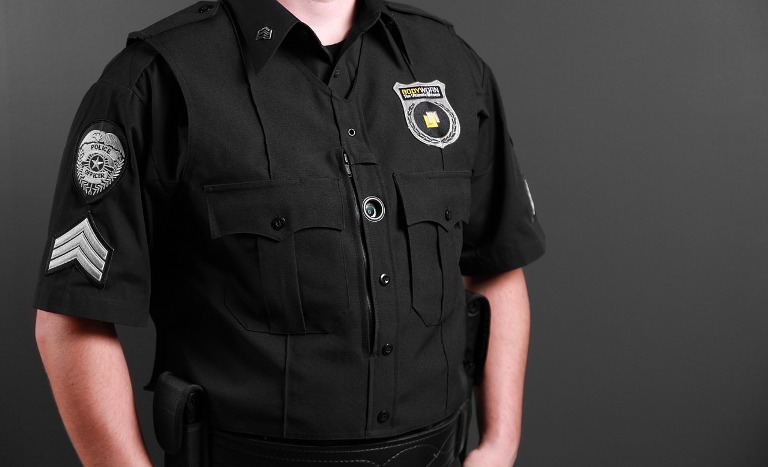 Police department can review image from body-worn cameras in real time to make sure that everything is going fine.
Also, videos can be stored locally on SD-card or remotely on a centralized server.
Xeoma is available as a mobile app as well. It's free of charge, and there can be as many Client apps as needed. So the video from body-worn cameras will be available to watch anytime from mobile devices.
Body-worn cameras and Xeoma will be a great solution for police. With Xeoma policeman's job will be more effective and safe.
Xeoma in police cars and vans to increase productivity.
Xeoma can be very useful for police cars and vans. Video can be sent to a centralized server to monitor police officer's work. Also, video from police vans can be checked in real time to monitor situation in the city (traffic jams, car accidents etc.) during patrol work.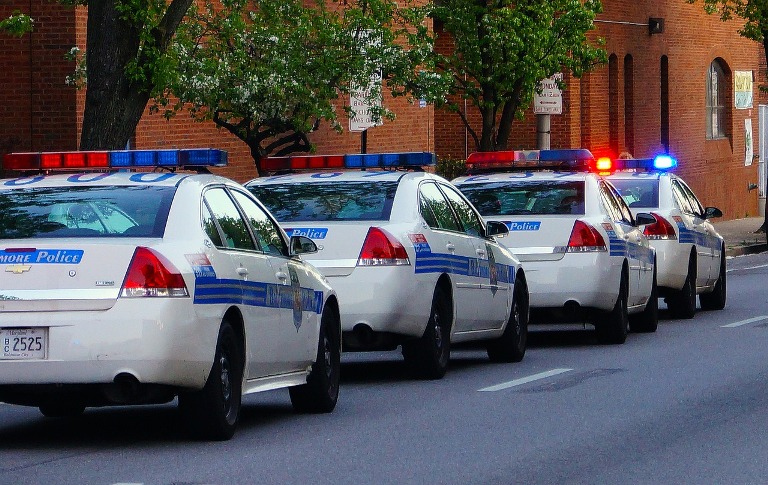 CCTV cameras in vans that 'see' other cars can find stolen cars by means of Xeoma's license plate recognition module. As well as they can recognize license plate of the car that violate rules on the road that officer might not see.
Besides, "Text Recognition" module can be used for reading the surroundings, for example, for graffiti and ads that have prohibited words like 'drugs'.
Useful modules in Xeoma for police.
As mentioned before, Xeoma's "ANPR" module (license plate recognition) can be useful for police in many ways. It can detect stolen cars, recognize license plates of the cars that violated the law or simply track all license plates in case of troubles if video with evidence and a particular car's license plate is needed (for example, if a particular driver cause the car accident and left).
"Sound events detector" can be useful for detecting shooting or screaming on the street and notify police department immediately.
"Face recognition" module can be used for recognizing faces and finding missing people or catch criminals.
Xeoma's module "Face ID" in conjunction with "Smart card reader" or "QR code recognition" module can be used in police department for automated access of employees.
Intellectual module "Emotion detector" can be used to detect negative emotions in public places and notify police. It can be a great solution for the places that require increased security level, for example, airports.
"Color recognition" module can be used on the road to detect red light running and record the violator.
The "Slip and Fall" module can be used to detect if someone's fallen in the camera view, and dispatch an ambulance or at least a nearby patrol to check on the fallen person.
• New! Xeoma has modules that can be used for aiding in compliance with anti-COVID safety measures.
Mask Detector that can detect people who neglect the safety regulation of having medical mask on in a public place, and notify a security or police officer.
• The Crowd Detector module can detect if people are gathered in a group larger than allowed.
• Besides, its new Social distance feature can detect if people are standing too close to each other.
• The "Color recognition" module can be used to detect a person with fever, for example, at a railway station entrance.
• Speaking of airports, railway and bus stations, another Xeoma's intellectual feature – Detection of Abandoned Objects – can be used there as an effective counter terrorism measure that can automatically detect a suspicious unattended piece of luggage or bag despite a flow of people.
Need a solution for road safety (illegal parking, traffic light or speed limit violation, etc)? Read more about it in the "Safe City" article
| | |
| --- | --- |
| | Do you have your own neural networks module that you'd like to use in Xeoma? Xeoma's module "My Detector" is a matrix for that. Give it a try or request paid development of this feature for you from us! |
There are different modules in Xeoma that can be used in police. Xeoma is a multifunctional and flexible software that will meet any requirements and provide high-quality video surveillance.
August, 28 2019, updated December, 15 2020
Read also:
Face ID module in Xeoma
Additional modules in Xeoma
Object recognizer in Xeoma
Rent of the license is the best way to launch a new project
GPIO module in Xeoma
Object recognition in private life