Video surveillance with Xeoma in the insurance company
Aims to:
• protect facilities
• monitor atmosphere in the office
• improve quality of service
• collect marketing information
• automate processes
• check activity during business hours
• store archive recordings and use it as an evidence if needed
Video surveillance with Xeoma is the easiest way to cover all security requirements and even more. New intellectual modules based on artificial intelligence and deep machine learning alongside other basic yet powerful modules will help to build a perfect cctv system.
Insurance agencies usually have major customer flow on a day-to-day basis. Potential customers come into the office to get an opinion from office managers and decide whether to have insurance in this company or not. Xeoma is not only video surveillance software, it's also a multifunctional program that have many modules which can collect marketing information and improve service quality.
More about Xeoma's flexible modular system: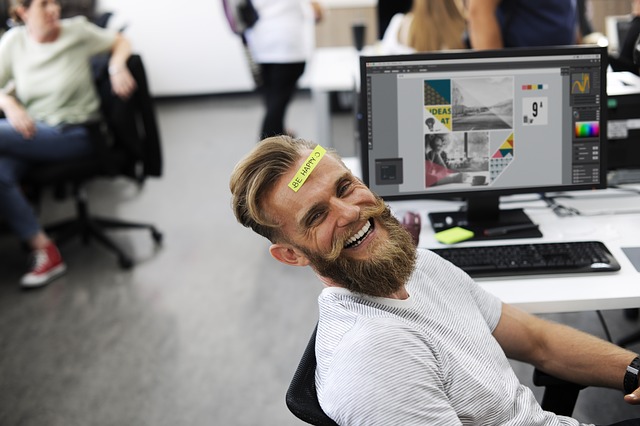 AI module «Emotion detector» provides you a possibility not only to improve service quality and this way increase sales, but also monitor the atmosphere in the team, recognizing the emotions of employees and customers. It'll detect whether certain client left satisfied or not. By means of such statistics you'll be able to collect marketing information and take steps to improve quality of the service that leads to sales increase.
«Visitors counter» module in Xeoma will detect the exact number of customers. This information can be used to analyze the customers flow and identify the effectiveness of the proposals of certain employees.
«Motion detector» finds any movement in the highlighted zone. And search by motion in the archive can be used to check only necessary events in the archive. This will save space and enhance efficiency of the video surveillance system.
The following intellectual modules as «Smart card reader», «QR code recognition» and «Face ID» together will automate employees access that will save time and resources of the company. It can be used with automatic gate barriers or simply with card readers.
Both «Sound detector» and «Problems detector» modules will help to avoid break-ins notifying necessary departments using notification modules («SMS Sending» and «Email» sending) or turning on emergency systems («Sound on the Client/Server» and «HTTP request sender»).
«Smoke detector» on the other hand will be helpful for protection against the fire outbreak. This module can be used for notifying the fire service or turning on fire-extinguishing system when it works in conjunction with «HTTP request Sender» module and email/SMS senders.
Intellectual module «Face recognition» can be used in cctv system to find a criminal or a person with unwanted history, recognizing his/her face from the database.
As you can see, Xeoma is multifunctional and can be used not only for monitoring the office, but also for increasing sales!
October 28, 2019
Read more:
Additional modules in Xeoma
Objects detector
Face recognition in Xeoma