Detector of abandoned objects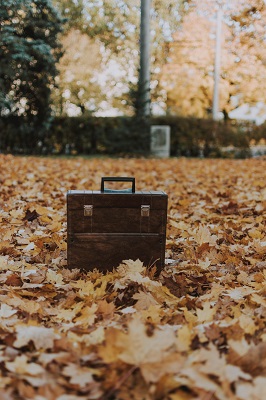 In a modern world it can be challenging to keep up with the pace and follow the details that can cause undesirable outcomes if not being attentive. When you need something more than just stream from your camera, Xeoma comes to help! Video surveillance program Xeoma is a great set of modules and reactions. Our software will make your life a lot easier and help to solve different types of issues.
One of such modules is Detector of abandoned objects. The principle of this module's functioning is to detect objects that were left in the monitored zone for some time.
EASE OF USE:
No special equipment required – regular commonly available off-shelf computers can be used.
No special camera required – any brand or model supporting standard streaming protocols can be used. Just make sure that the image is clear.
A wide range of supported operating systems: Windows, Linux, Mac OSX and others.

USAGE SCENARIOS:
Anti-terrorism. Abandoned objects in public places.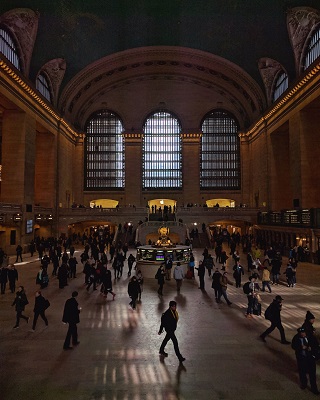 Detector of abandoned objects can be used at the following locations:
– railway station
– airport
– subway/underground
– shopping mall & business centre
– central square
etc.
In such places, there's a possibility that luggage and other suspicious objects were left unattended intentionally.
A sound alarm can act as the trigger reaction to the abandoned object. Security will respond to the alarm right away! Also you can use other types of notification such as SMS Sending, Email Sending, Pop-up window (in Client).
At factories
It is not allowed to place cargo on some platforms during their functioning at some factories and similar organizations. With the help of this Xeoma's module, such wrongly placed cargo will be detected as an abandoned object and a Pop-up window (in Client) will appear in the security's room with the notification and image attachment, even if the program window is not opened at that moment.
Slip and fall detection
You can take care of your personnel, patients, and close ones' safety in any conditions. Xeoma will detect a person laying on the floor for 10 seconds without any movement (you can set detection time from 10 seconds to 6 hours), you can get a notification about it with the help of Email sending and SMS Sending.

MODULE SETTINGS: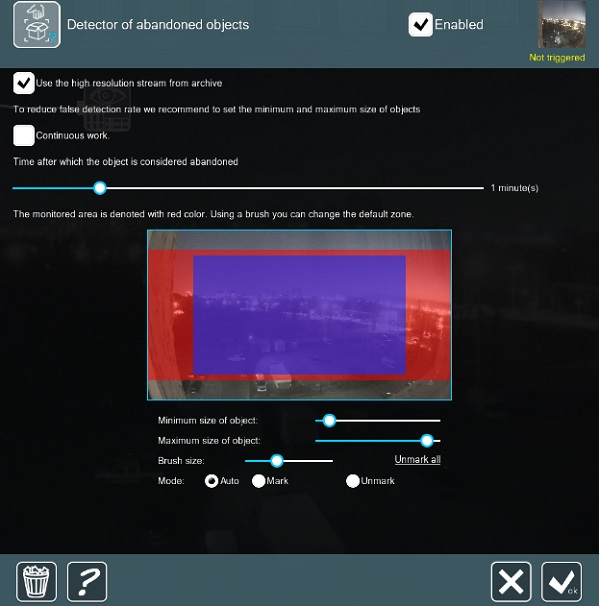 Detector of abandoned objects is a filter module so it should be connected in the chain between the video source module and destination modules. After the module is connected and enabled it starts working with the camera stream in the way similar to Motion Detector's 'Compare to accumulated background' method – which means it accepts small gradual changes in the image like slight trees swaying, clouds, sunlight shifts.
Easy steps to set the module to work:
Use the high resolution stream from archive:make sure you check this feature to reduce false detection rate.
Continuous work: check this feature if you need a continuous archive recording and not only the parts with abandoned objects.
Time after which the object is considered abandoned: set the time when the object is considered abandoned after it appeared in the monitored zone.
The monitored area: color in red the monitored area where the detection of abandoned objects will be conducted.
You can change brush size for filling or clearing zone of monitoring. In the 'Auto' mode automatically brush effect – filling or clearing – is selected automatically depending on the area under the brush.
Minimum/Maximum object size: just kind advice to leave the setting by default, this way any object will be detected. But you can always set the object size according to your purpose.
Check the following points to make sure everything is ready for the module's work:
1) You are using the latest Xeoma version with improved features
2) You connected the module "Preview and Archive"
3) Make sure that the module's currents status is "Enabled"
4) For better detection choose the appropriate camera's angle
5) Provide sufficient lighting and a clear image from the camera
6) Wide-angle camera captures a larger area for detection
FREE TRIAL OF XEOMA
Try Xeoma for free! Fill in the fields below and you will get an email with a demo license for the Xeoma Pro edition, which also includes the 'Abandoned Objects Detector' module, and all Additional modules.
To do that, enter your name and your email to send the license to in the fields below, and click the 'Get Xeoma free demo licenses to email' button.
Any questions? Assistance required? Reach out to us! We'll be happy to help!
| | |
| --- | --- |
| | Do you need something else? The module does not fit your specific needs? We can develop the needed functionality and add it into Xeoma as the paid development. See details here |

08 December, 2020
Read also:
Additional modules in Xeoma
Slip and fall detector
"Streaming to Youtube" – live streaming to your channel
Video surveillance at the assisted living home