Video surveillance for business in India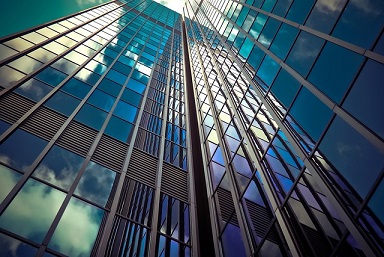 Currently, India is seen to be one of the fastest-growing economies in the world, and it seems to appear as the second-fastest growing market in Asia. And it has been one of those where most of the business industries are developing daily.
As of February 2022 India Business News report that start-up companies grow in India with 10% being added every year. The number of businesses is rapidly increasing, and the progress is evident.
Each business can be improved to gain even more profit. In this article we will review useful Xeoma modules and features that can help grow your business and equip it with all modern marketing tools.
Basic video surveillance for your business
Nowadays, almost every business in India is fit with video surveillance systems. Online camera monitoring and archive recording are very important for any business area. Xeoma video surveillance system has not only intellectual features, but also basic and the most required video analytics.
Let's review Xeoma modules that will be suitable for basic video analytics for Indian business:

• Motion detector. Portal-perimeter monitoring.
Motion detector can detect motion in the monitored area. There are also advanced recognition methods available – human recognition and car recognition to avoid false alarms. More here.
• Sound detector
"Sound detector" module in Xeoma allows analyzing audio streams and trigger according to the specified level in the module's settings. This module can be used both with embedded-into-the-camera microphone and separate IP microphone. It is perfect for perimeter security, especially during the nighttime. More here.
• Archive
Xeoma's archive recording is truly multifunctional. You can use various tools in Xeoma to record only necessary events (e.g. Motion detector, Day detector, Scheduler etc.), and also you can search in the archive by motion, faces, license plate and many other things. There's an option where you can review multiple archives at the same time in Xeoma as well. More here.

• Alarm notifications in Xeoma
There are multiple Xeoma modules that can be used to receive instant notifications from Xeoma. You can always be aware of what is going on around your premises with Xeoma's "SMS Sending", "Email sending", "Mobile notifications" and "Sound Alarm" modules. More about Xeoma's notifications here.
AI-based features for business automation

• Visitors counter
How can one increase sales and control business in India? By means of "Visitors counter" module in Xeoma you can easily collect marketing information about customers' flow and their interest in particular area/product. Count visitors and grow your customer traffic to gain more profit. More information about this module can be found here.

• Face recognition
This AI-based module in Xeoma is very multifunctional. It can be used not only for criminals detection, but also for entrance automation or employees time management. Train this module to recognize your employees and use automatic gate opening upon the trigger (when a face from the white list was recognized). More about Xeoma's "Face recognition" module here.

• Face ID
This module is used as a double authentication method in conjunction with "QR code recognition" or "Smart card reader" modules. This module can be used as a more advanced automation tool as opposed to the "Face recognition" module. The module is mainly used for sites with strict access control, where simple access card reading does not provide the necessary level of access control accuracy. This Xeoma's module can detect a face in the camera's field of view and compare it to the photo from the database received from access card. More here.

• License plates recognition
Use the "License plates recognition" module in Xeoma to automate access via automatic gate barrier or automatic gate doors upon the recognition of license plates from the white list. You can create white and black lists to filter out unnecessary vehicles. More about "License plates recognition" module here.
Marketing tools for business growth

• Age recognition
Xeoma has a wide range of tools to collect marketing information such as age, gender and emotion recognition. These intellectual modules are based on Artificial intelligence and deep machine learning. Use Xeoma's AI-based "Age recognition" to collect valuable marketing information such as age. This module will work perfectly well for your business in India in conjunction with gender and emotion recognition. Analyze your clients and provide them the best of quality and goods. More here.

• Gender recognition
You can use Xeoma's AI-based "Gender recognition" to recognize gender in the camera's field of view. Such marketing information will be valuable for your business in India in conjunction with age and emotion recognition. More here.

• Emotion recognition
Also, there is Xeoma's AI-based "Emotion recognition" module available that is capable of recognizing 7 basic human emotions. Collect valuable marketing information such as emotions that your customer experiences at the moment. This module can work in conjunction with age and gender recognition. More here.

• Crowd detector
Xeoma's "Crowd detector" module can help your business in India to automatically detect and get rid of queues fast. The module will quickly detect if there's a queue or a bunch of people having issues with walking around in the store. You can get notification and take measures to get rid of queues fast. Or you can rearrange products/goods, so that your customers wouldn't have any troubles walking around the store. More here.

• Eye tracking
Xeoma's AI-powered "Eye tracking" will allow your video surveillance system to detect the direction of a person's gaze. This module will be able to show you where a person is looking at the moment and allow you to get insight into human psychology. Use "Eye tracking" module and collect marketing information to improve your advertising strategy and thus your business. More here.
Xeoma case studies for various business branches
Here you may find some of the case studies of using Xeoma video surveillance in business:
(Find the perfect solution for your business in India)
Business and major systems
Banks and microfinancing institutions
Industrial enterprise and mining industry
Residential complex, condominium and flat buildings
Higher education and school
Shop, shop centers and jewelry stores
Airport and railway station
Hair and nail salon
Delivery/Logistics
Hotel, restaurant, coffeehouse, zoo, cruise ship and cinemas
Construction site
Hospital and denture clinic
Gas stations and Oil & Gas industry in general
Transportation, Illegal parking, Speed Detector
Garage
Stadium and sports events
Expo center, Sales, Recreation, Service center
Golf courses
Church
Tailor shop
Insurance company and Pharmacy, Post office, Carsharing and vehicle rental
Horticultural society and farming
Jail
Warehouse
Assisted living home
Customs and border

Also, Xeoma video surveillance systems will be useful for the following purposes in Indian business:
• Video evidence of incidents for internal investigation or forensic uses;
• Live situational awareness (police body-worn cameras, cameras in a bank with panic button);
• Proactive deterrent of potential violations (on a psychological or physical level);
• Safer environment for workers and customers that encourages more sales and more effective work;
• Proactive video analytics that helps prevent accidents (behavior patterns recognition) or engage urgent help (slip and fall detection + notifications);
• 24/7 strategic analysis of the target audience (reports on unique visitors, satisfaction level, demographics);
• Automation of routine tasks (for example, work with sensors in IoT/smarthome systems)
• Road safety and automated detection of traffic rules violation, integration with fee imposing systems;
• Estimation of staff productivity in various industries;
• Creation of promo or tutorial videos from live streams;
• Automation of access control (recognition of faces, vehicle types and license plates, double authentication);
• Aid in compliance with anti-pandemics regulations (masks detection, in-store stay time tracker, etc.)
• Tracking equipment work and condition;
and many more!
Xeoma's powerful possibilities of neural networks technologies can be used in meeting various business challenges of any scale in Indian business. Xeoma CCTV software can be used for both small and large project in India.
If you have any questions, please feel free to reach out to us, we will be happy to help!
FREE TRIAL OF XEOMA
You can request free demo licenses for Xeoma here. Enter your name and your email to send the license to in the fields below, and click the 'Get Xeoma free demo licenses to email' button.
1 November, 2022
Read also:
Artificial Intelligence to the rescue: how video analytics helps solve business tasks
Benefits of CCTV: How video surveillance helps in India
Camera-Embedded Detector