Artificial Intelligence to the rescue: how video analytics helps solve business tasks
Artificial intelligence, computer vision, neural networks, smart devices, smart home – these are the modern-day buzzwords that have steadily migrated from the Internet Technology sphere into our everyday life, just like 'computer' and 'smartphone'. We use them every day because we are surrounded by these phenomena everywhere.
If millions of regular users of any age and origin routinely embrace the AI technology every day in their phone authorization, social media stories masks, fitness devices, in smart home systems, etc. – then it's only fitting for businesses to do as well. The most daring, well-off or forward-thinking businesses have long given artificial intelligence a chance, and it paid back: cutting losses, optimizing staff employment, preventing crimes and fighting against false claims, lawsuits. Now the new-generation neural networks are available, affordable, attainable to small business as well. Business tasks that can be addressed with artificial intelligence are virtually not limited – everything is possible.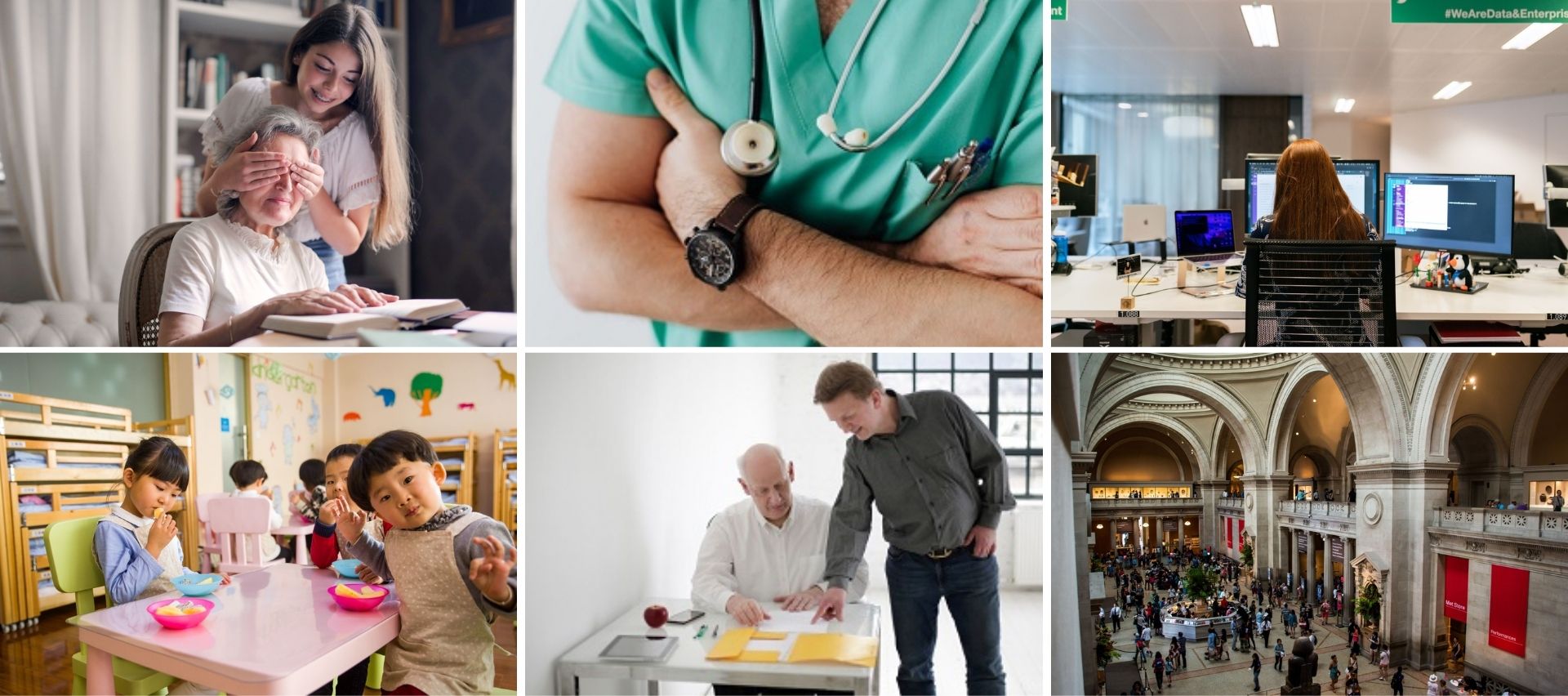 There are many video analytics solutions nowadays that help solve various business tasks for improving business operations, boosting sales, reducing frauds and other losses, aiding in complying with governmental regulations, etc.
For example, modern video surveillance systems have excelled in performing these and many other duties:
• Video evidence of incidents for internal investigation or forensic uses;
• Live situational awareness (police body-worn cameras, cameras in a bank with panic button);
• Proactive deterrent of potential violations (on a psychological or physical level);
• Safer environment for workers and customers that encourages more sales and more effective work;
• Proactive video analytics that helps prevent accidents (behavior patterns recognition) or engage urgent help (slip and fall detection + notifications);
• 24/7 strategic analysis of the target audience (reports on unique visitors, satisfaction level, demographics);
• Automation of routine tasks (for example, work with sensors in IoT/smarthome systems)
• Road safety and automated detection of traffic rules violation, integration with fee imposing systems;
• Estimation of staff productivity in various industries;
• Creation of promo or tutorial videos from live streams;
• Automation of access control (recognition of faces, vehicle types and license plates, double authentication);
• Aid in compliance with anti-pandemics regulations (masks detection, in-store stay time tracker, etc.)
• Tracking equipment work and condition;
and many more!
As you can see powerful possibilities of neural networks technologies can be used in meeting various business challenges of any verticals.
However, new business strategies emerge every day so the needed AI-powered business solution you are looking for might not be available for mass market yet. If there are no ready-to-use solution for your business needs yet, or if you want an already existing one be customized for you, contact us to request custom development.
Looking for a custom AI-based business solution based on AI? Choose us!
Video surveillance has been in close relation to artificial intelligence ever since it was invented because security cameras are naturally the perfect eyes for computer vision. Security systems were the first requester and at the same time the first provider of video analytics mechanisms that were designed to assist security operators in their vigilant crime-prevention duties. One can say that the ancient motion detection looking for a change of pixels in camera sight is nothing but the ancestor of today's advanced technologies for mind-blowing recognition of sounds, objects, creatures, and their attributes.
That's why we, FelenaSoft Company that has been developing video surveillance software for over 15 years now, are qualified to engineer computer vision solutions that can solve business tasks in nearly any niche.
Abnormal behavior detection? Identifying weapons in the camera sight? Distinguishing between excavated ore and dirt to evaluate the mining quality? Detection of workers not wearing specific safety gear items? All that and even more is possible with the Artificial intelligence. Have an idea what AI feature could improve your business? We can help you make that happen.
Whatever your business needs are in the sphere of optimization with computer vision, we can help you get the solution, at affordable prices and with great quality guaranteed by experienced professionals and backed up by our reputed clients, many of which have been coming back to us for further projects over the years.
Here's a couple of examples of what we can help you with: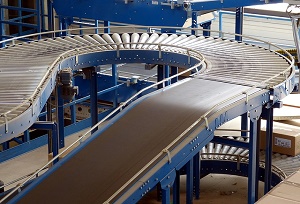 In factories/plants:
• Detection of defective produce;
• Automated counter of actual output in production;
• Workers/shifts efficiency;
• Functional capability of equipment, or, in reverse, detection of force majeure,
etc.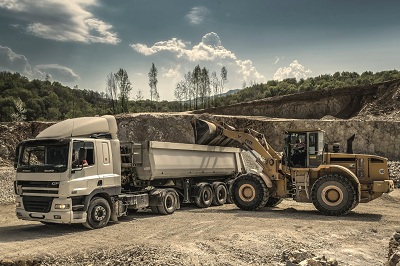 In mining or deepwater rigs:
• Timely evaluation of excavated material;
• Detection of occupational health and safety (non)compliance;
• Detection of cracks, gas leaks or other hazards;
• Recognition of workers' abnormal behavior (drunk, sick);
• Detection of unsolicited transport in the vicinity of a mine;
etc.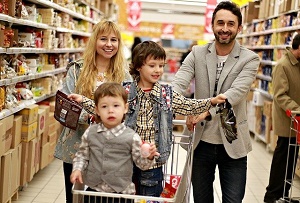 In retail:
• Price tags reading, shelves and products scanning;
• Supply box deformation detection;
• Analytics of customers behavior;
• Tracking of customers response to marketing campaigns;
• Detection of unsolicited discounts,
etc.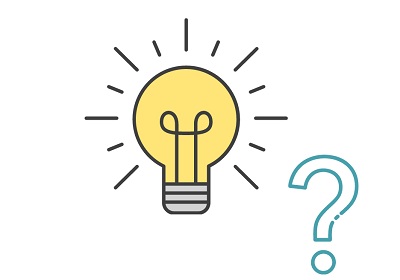 Custom sphere
We can develop custom applied functions for automation, optimization, compliance with safety or anti-coronavirus regulations, for protection against claims or fraud acts for you and your business in any niche (e.g. drawer opening alert for a car repair shop). Contact us for a custom solution for your needs.
Looks interesting? Not what you're looking for? Remember that the opportunities of artificial intelligence in video analytics are immense! Contact us, tell us more about your business tasks, and we'll come back with a free non-committal quote!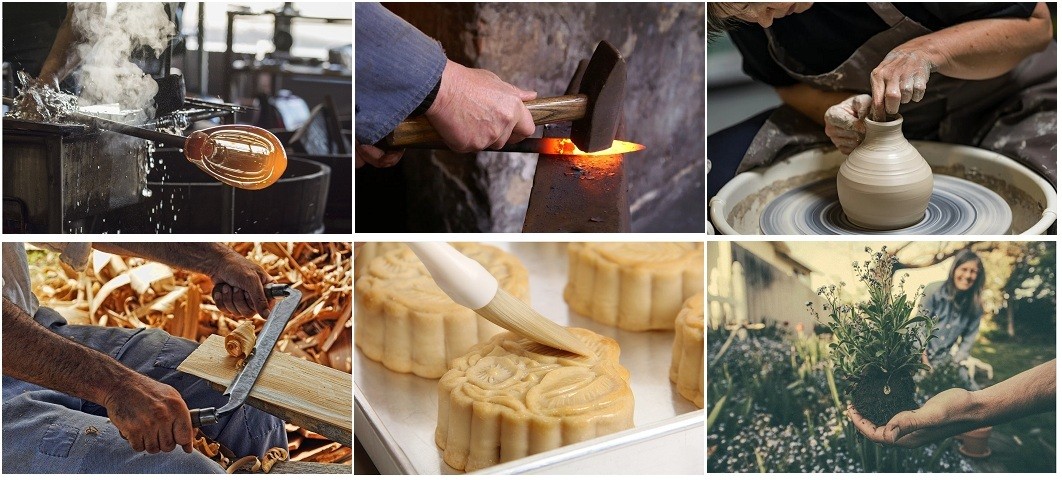 Some of the ready-to-use possibilities in Xeoma video surveillance software
With Xeoma you can find a ready-to-use business solution to boost productivity and outcomes, reduce losses, optimize processes. Below you will also find the list of industries where video analytics are most popular, and the solutions that are usually used there. Please remember that Xeoma video surveillance software has over 100 features so it probably already has what you might be looking for. And if not, if your business needs are more sophisticated, we can create a custom solution for you!
Retail: shops, malls and stores
Enhancing safer environment for stress-free shopping. Cutting losses (frauds, shoplifting, lawsuits). Customer satisfaction tracking with emotions detector. Fighting queue, service quality estimation. Automated statistics on customers' demographics, areas of interest (heat map) and response to promotions (eye tracking). Complying with anti-pandemics regulations (social distance, stay time, wearing safety masks).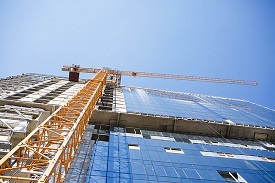 Construction
Remote view and unbiased overview of processes with time lapse. Detection of intrusion (including unauthorized vehicles), idle loitering, compliance with health and safety regulations (fire/smoke detection, medical masks, social distance, safety gear, etc.).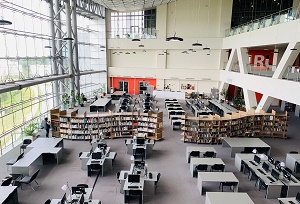 Banks and offices
Video surveillance in reception halls, back offices and ATMs. Customer service control, panic button, tracking the presence of employees in the workplace. Smoke and fire detection. Double authentication for high security rooms. Work in isolated networks.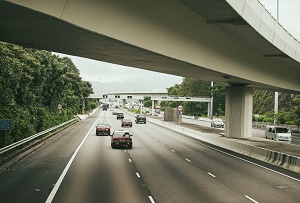 Safe city
Recognize sounds of scream or cry, aggressive behavior, unattended objects, road safety violations. Can be used, for example, to deter, intercept lawbreakers, or to collect forensic evidence. Alerts for instant awareness and no-delay dispatch of a brigade.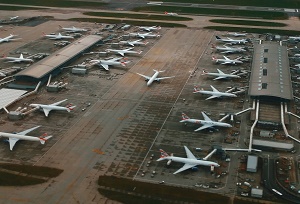 Airports, stations
Detection of abandoned objects, movement in forbidden service areas, fever detection and detection of sound, drones, free parking area, of passengers or employees not wearing a facial mask. Face recognition for vandals prosecution.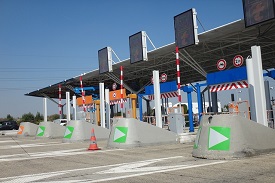 Checkpoint
Detection of intrusion in off hours, detection of wanted vehicles (LPR) or people, integration with third-party gate barriers or security systems and sensors (Senstar Flexzone, RIF+). Work with cameras built-in detectors.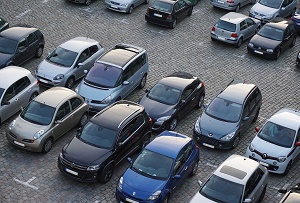 Parking lot
Recognition of a parking spot status (empty or busy), license plate recognition (pass and block lists available), intrusion detection (people, animals). Integration with parking ticketing systems, statistics and alerts. Privacy masking.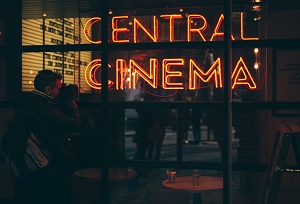 Cinema, theater
Collecting data on empty/occupied seats, estimation of visitors flow of certain shows or the establishment in general, demographics statistics, data on customer satisfaction level. Early stage fire or smoke recognition. Medical mask, social distance, fever recognition, stay time. Intrusion detection in off hours.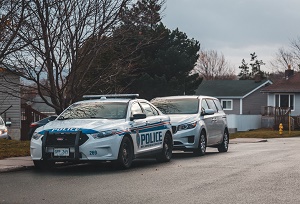 Police
Detection of illegal parking, illegal dumping, road safety violations, missing/wanted people or vehicles, search through camera recordings by photo or vehicle state number. Body-worn live cameras, van video surveillance with central view in real-time. Surround view for S.W.A.T. groups. Automated text reading to scan the surroundings for prohibited words.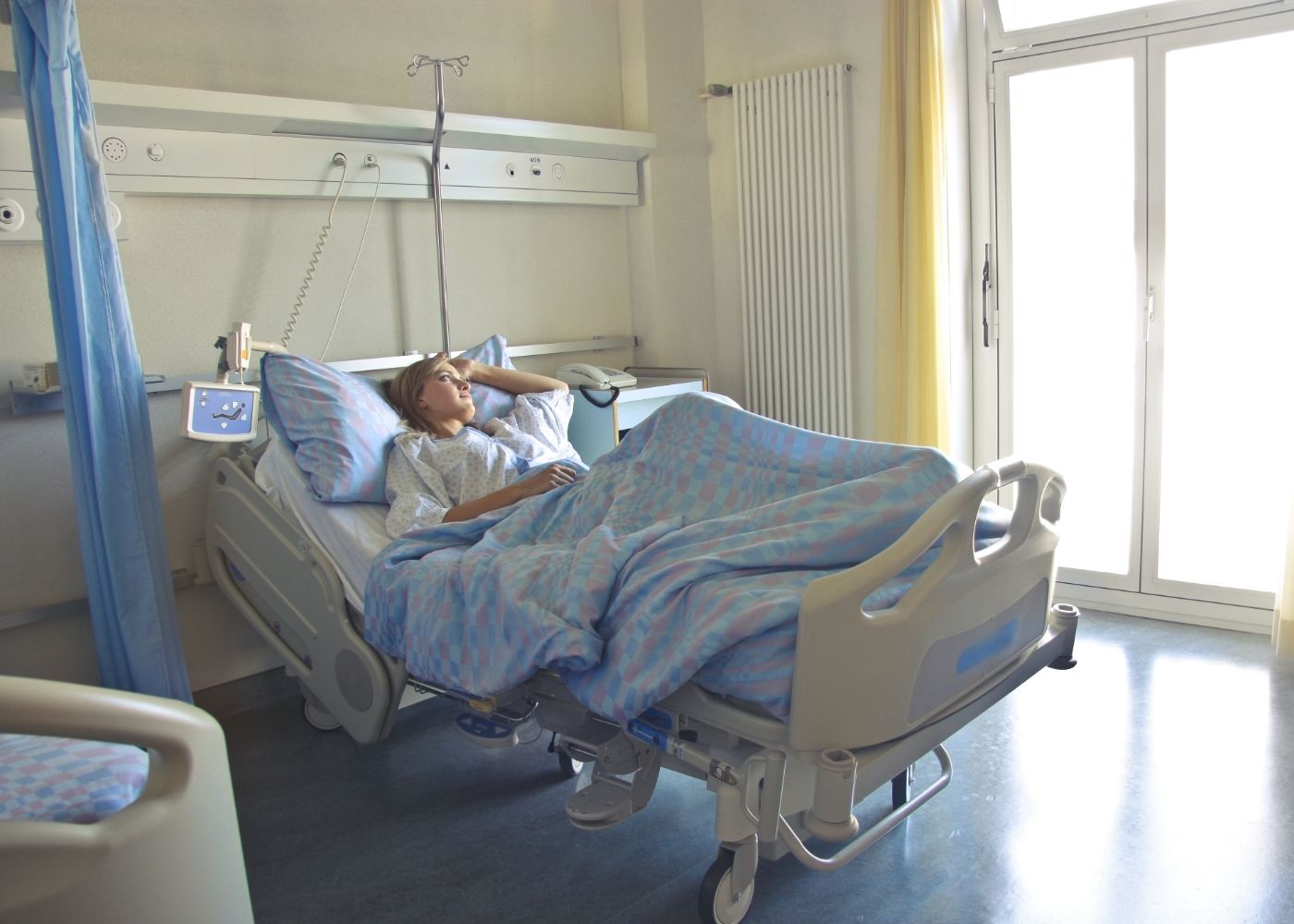 Hospital, medical
Intrusion detection in restricted areas. Detect people slipping and falling down, changes in monitor indications, easy remote view of cameras for relatives. Opportunity to use your own plug-ins for smart analytics.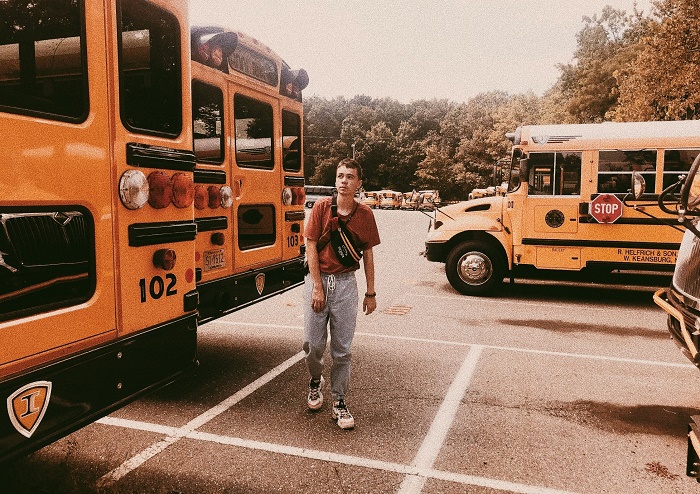 Public transportation
Detection of passengers (not) keeping the social distance, (not) wearing a facial mask, free parking spots at the bus station. Detection of unattended items. Face recognition for vandalism prosecution. Passengers counting and statistics of demographics.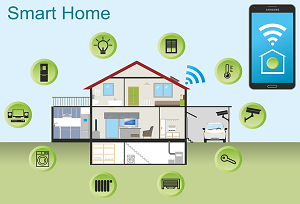 Smart home
Integration with smart home system and sensors – turning on/off lighting upon movement detection, automatic smoke or fire detection upon the signal from CO2 sensor, or in reverse. Intrusion detection that distinguishes between people, animals, or background motion.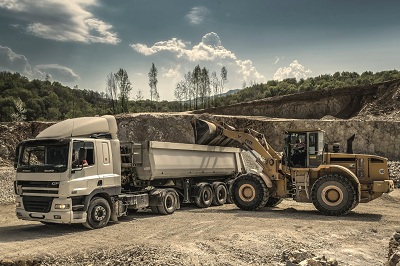 Mining, drilling
Remote monitoring, detection of (non) compliance with occupational safety regulations (safety helmets, medical masks), detection of intrusion, loitering, drones, unknown vehicles in sight.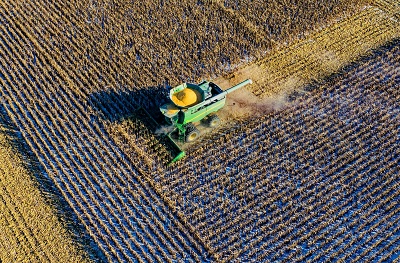 Farming
Intrusion detection that can react to a certain type of objects (people, cars, drones, etc.) Detection of birds of prey, integration with bird deterrent measures. Face recognition with pass lists for employees.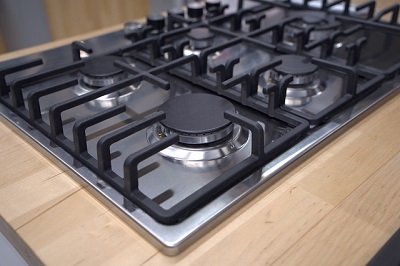 Safety at home (private use)
Detection of intrusion, loitering, smoke and/or fire, slip and fall, scream, gunshot or baby cry. Privacy masking, cross-line detector, face recognition and 24/7 or event-triggered recording. Integration with video intercoms, alarms and smart home systems.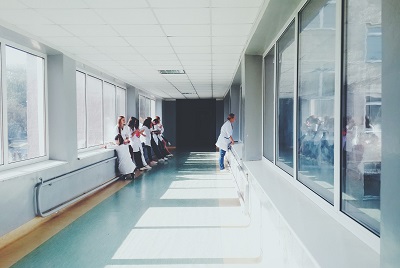 Schools, education
Fire prevention and fighting, intrusion detection with pass lists for pupils, staff and parents. Live remote access for parent for online view of classrooms, corridors, kitchen, etc. Video footage stored on-site or off-site for internal investigations and forensic evidence.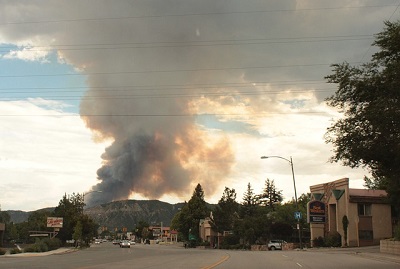 Parks, wildlife sanctuary
Early stage smoke detection for wildfire prevention. Intrusion detection. Recognition and counting of creatures (birds, animals).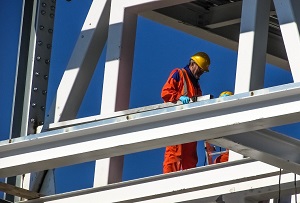 High rise works
High rise works are also high risk ones. Automated detection of safety helmets and work robe can save lives in jobs like industrial alpinism.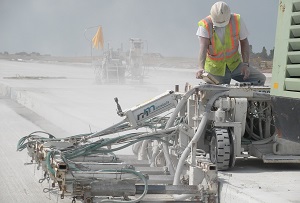 Industrial and heavy machinery
Xeoma's Detector of Construction Site Safety is an effective tool for tracking of safety compliance in industrial plants and repair factories, as well as in heavy machinery management and maintenance.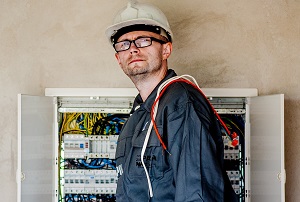 Electrical work
In electrical works, proper outfit complying with health and safety recommendations can save lives. This is where Xeoma's new Detector of Construction Site Safety can also be used effectively. Smoke Detector will help catch the first stages of ignition.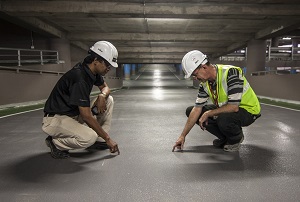 Roadwork
Roadworks and vehicle-connected works are often associated with high health risks. Detector of Construction Site Safety can help provide safety by detecting absence of helmets and work outfit in workers and notifying supervisors.
So as you can see, there are various ready-to use solutions. However, if you are looking for something special tailor-made for your specific business task or niche, we will be happy to work together and help you get the AI-powered business solution you need! Tell us more about the task, and get a quote for video analytics fitting to your needs!
October 18, 2021
Read also:
Top 8 AI features in CCTV solutions straight from the future
Paid development by FelenaSoft: high quality, fast work, affordable price
Drawer opening alert, space full alert and other small business needs: how to do in Xeoma
PDF about Video Analytics in Xeoma