Gender recognition in Xeoma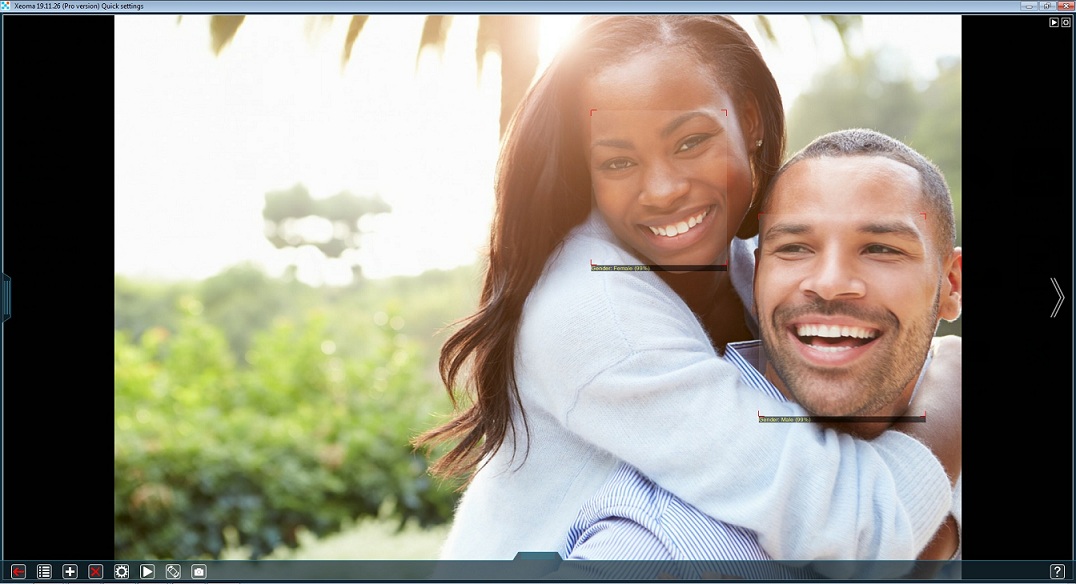 Gender recognition in Xeoma. AI for business.

"Gender recognition" is a module in Xeoma based on Artificial Intelligence and deep machine learning. This module is available in Xeoma starting from 19.11.26 version.
This module is designed to recognize gender by means of computer vision.
Such recognition is especially highly-demanded for collecting marketing information to increase sales and improve service quality.
Find more with gender recognition
"Gender recognition" module can be used in banks, stores, hotels, malls, boutiques or any other place where collecting of marketing information might be required.
No special equipment required – regular commonly available off-shelf computers can be used.
No special camera required – any brand or model supporting standard streaming protocols can be used. Just make sure that the image is clear and a person's face will not be blurred.
There's simultaneous recognition of both genders for multiple persons available.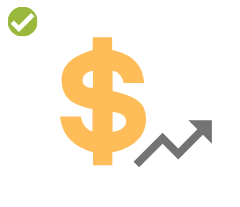 For business growth
Gender recognition can be used for marketing purposes and provide valuable information about customers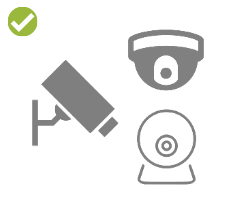 Any equipment
Xeoma requires no special equipment or appliances – any off-shelf computers and cameras will do!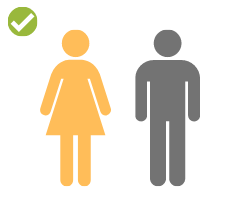 Easy 1-click setup
Simple interface and fully automated work. Just let Xeoma download necessary data in 'Gender recognition' module and you're good to go!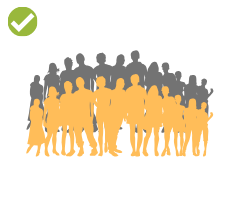 Simultaneous recognition
"Gender recognition" module can recognize both genders for multiple persons in camera's field of view!
EASE OF USE
Simple interface, fully automated work, high-speed processing and analysis. "Gender recognition" can be used for both genders recognition. After you download necessary data in module's settings, you'll be able to choose recognition accuracy and adjust other parameters.
Sales increase
"Gender recognition" module can be used to collect marketing information and increase sales! By recognizing customers' gender, you can adjust advertising campaign and improve client-oriented approach. Also "Gender recognition" will be a helpful tool to analyze the results of a targeted advertising campaign showing the particular gender of visitors that paid attention to a banner ad, video-ad on TV, billboard, promo products on the shelf and so on. E.g. if the campaign was designed to raise the interest among men or women only. This way you can conclude whether the campaign was successful or not, and then properly allocate the budget for further marketing activities.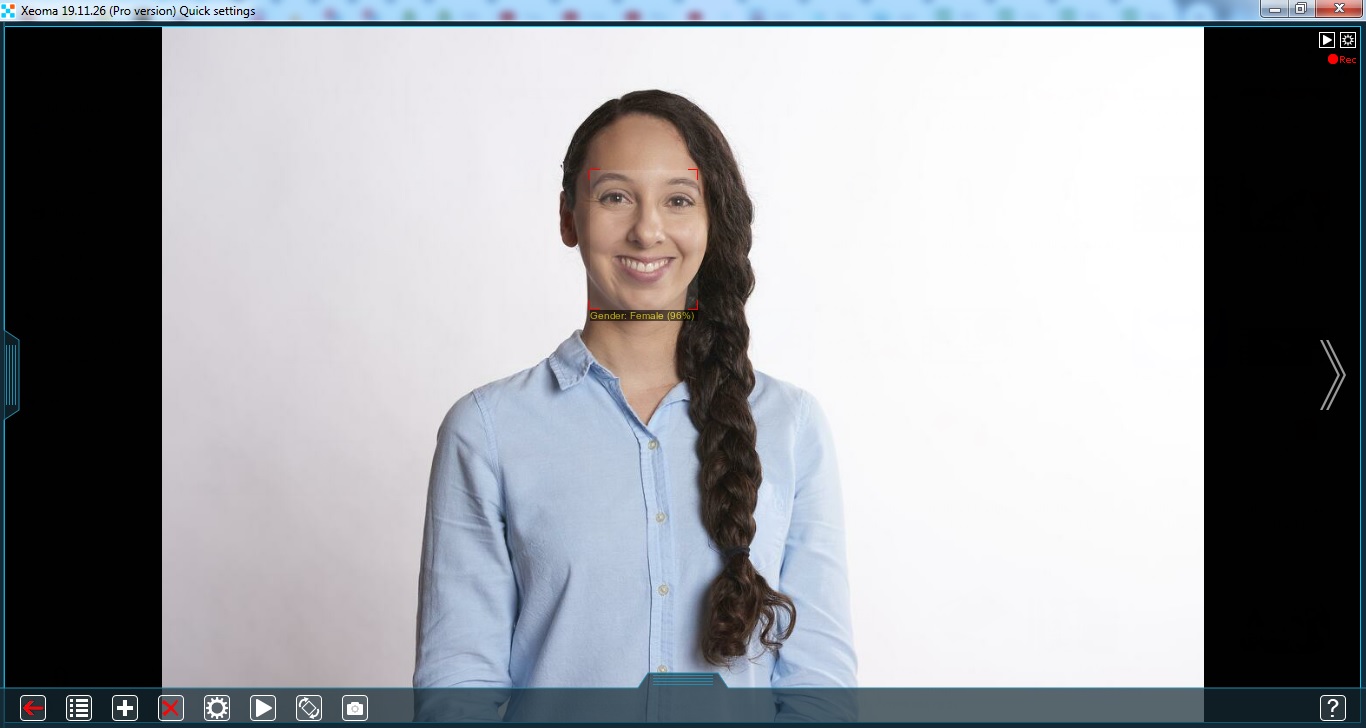 Working with other modules
Thanks to the flexible modular system in Xeoma, Gender recognition can be used in conjunction with other modules.
For example, you can use the following chain of modules: "Gender recognition" + "Face detector (emotions)" to receive the precise marketing information about customers' gender and emotions. E.g. when they check particular products in the market or review banner ads.
For marketing purposes you can also use "Gender recognition" and heatmap to check particular zones which customers visited the most and receive information about their gender.

The Gender Recognition module can save reports in spreadsheet CSV files (tick the corresponding option in its settings for that).
CSV spreadsheets are used to form a powerful reports system. You can import CSV reports into programs like Excel or LibreOffice and build reports and graphs of any sophistication level there. Alternatively, CSV can be imported into mysql and used to form any kind of reports with the help of mysqladmin web interface – or just make a simple several-lines-of-code script for an automated reporting. See examples and guides in the Internet.
APPLICATION SCENARIOS
Banks and other financial organizations
Stores, malls and other points of sale
Advertising points (banners, billboards, stands etc.)
Hairdressing salons, nail salons or other beauty salons and places that provide services
Restaurants and other food establishments
Yoga- and SPA-centers
Hotels of high level
| | |
| --- | --- |
| Xeoma in a shopping center | AI for your business |
NO SPECIAL EQUIPMENT REQUIRED

No special equipment or a powerful standalone server is required. Recognition load is on average 20% more than that of a regular camera in the program. Use our calculator here.

No special cameras with embedded recognition detectors required. Recognition processes are conducted on Xeoma's side. High quality video stream is enough. Point the camera as perpendicularly as possible towards the faces, and make sure that the face is in the camera's field of view for at least a few seconds. More about configuration of gender recognition

Affordable price. Depending on the required conditions and the desired result, you can choose Xeoma Pro or Xeoma Standard licenses and purchase the additional module "Gender recognition". Check prices for Xeoma licenses and Additional modules here
| | |
| --- | --- |
| | Please note that this module is available only in Xeoma for 64-bit Windows, Linux or Mac OSX operating systems. It is not available for Linux/ARM. Contact us if you need it for an unsupported OS. |
FREE TRIAL OF XEOMA
Try Xeoma for free! Fill in the fields below and you will get an email with a demo license for the Xeoma Pro edition and all Additional modules, including the AI-powered 'Gender Recognition' module.
To do that, enter your name and your email to send the license to in the fields below, and click the 'Get Xeoma free demo licenses to email' button.
| | |
| --- | --- |
| | Do you need something else? We can develop it and add it into Xeoma as the paid development. See details. |
Watch video about Gender recognition
February, 20 2020
Read more:
Gender recognition
Face detector (emotions)
Additional modules in Xeoma
Videowall
Emotions detector in airport
Heatmap in Xeoma