Social distancing option in 'Crowd detector'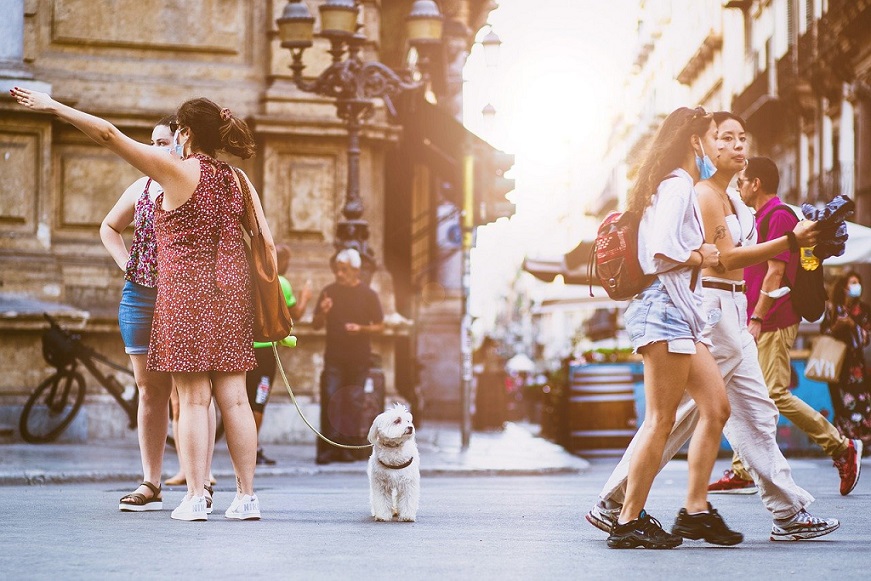 Social distancing in Xeoma

"Detect social distance" is a new feature in AI-based 'Crowd Detector' additional module. This module is based on neural network technologies of artificial intelligence, which is able to detect the presence of many people in the camera image and live stream and detect distance between them.
USE SCENARIOS
New option "Detect social distance" in Xeoma's Crowd Detector module is aimed to detect people staying too close to each other. This would be helpful for:
Staying safe
During the time of Covid-19 pandemic, it's important to stay healthy and keep the spread of Coronavirus as minimal as possible. Xeoma's 'Social distancing' feature will help to avoid outbreaking of the disease and track proper distance between people. You can always check the distance between people by means of Crowd detector's "Social distancing" feature and receive notification to quickly react.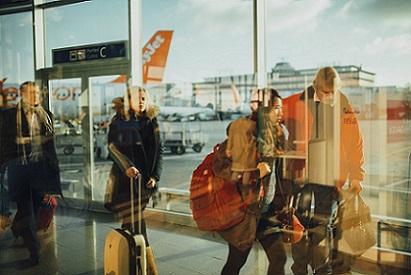 Сompliance with social distancing regimen
Due to Coronavirus outbreak almost each country decided to adopt a regulation about social distancing to prevent spreading of the disease. So in these difficult times when there are penalty charges for non-implementation of regulations, it's important to keep your business safe and secure. 'Social distancing' option in 'Crowd detector' module will be useful in terms of tracking and preventing social distancing rule's omission.
CROWD DETECTOR'S ADVANTAGES (social distance detection)

Works with nearly any equipment:
No specialized equipment needed: CPU load of the module is about 40% from regular load of camera processing. Nearly any camera with a good stream quality will work.

Flexibility and versatility:
The same module works in different conditions – in offices, cafes, shopping centers, and in various types of public transportation.

Affordable price:
No monthly payments, just a one-time payment of $199.95 per module for a lifetime license. Works even with a basic Xeoma Standard edition.
HOW DOES IT WORK?
The Crowd Detector by Xeoma uses the artificial intelligence technologies: using its 'knowledge' and 'experience' (taken from the provided datasets), the module is looking for human heads or humans in the camera field of view based on the specific characteristics of them. You need to tick 'Detect social distance', then create a line (proper distance between people), configure other parameters and press 'OK'. If the distance between people is too short (shorter than the line), then you'll see the message "Distance violation" on preview.
You can get notifications, alarms and other reactions triggered automatically at detection of a distance violation – just connect the corresponding reaction module in modules chain after the Crowd Detector (e.g. 'Sending email' or 'Sound on the client/server'). The module's work can be integrated with external systems (with the "HTTP Request Sending" module) or programmable reactions (with the "Application Runner"). See the detailed Crowd Detector setup guide

HOW CAN I TEST IT?
1. Download Xeoma from our official site and launch it. By default, Xeoma is run in the Trial mode so stay in it or activate a Xeoma Pro or Xeoma Standard license.
2. Add your camera or wait for Xeoma to add all cameras found in your network automatically.
3. Add the "Crowd Detector" module to the modules chain of the camera.
4. Choose 'Detect social distance' feature in the module's settings, draw a line (the size of the proper distance) and set the module up according to your needs (turn on saving of reports, postrecord etc.)
See the detailed Crowd Detector setup guide
FREE TRIAL
Try the Crowd Detector module and 'Social distancing' feature in the Xeoma video surveillance software with a free trial license. Request it from our contact form here
Any questions? Assistance required? Reach out to us! We'll be happy to help!
Try also:
Other Xeoma modules can be used for various tasks of people detection and tracking:
Try the
"Visitors Counter"
module for an easy count of everyone entering or leaving an area (using a Crossing-the-line mechanisms).
Details
"Face Recognition" can see and recognize people's faces so it can be used, for example, to make sure that the crowd only consists of strangers (thus excluding staff or family members). Details

| | |
| --- | --- |
| | If the Crowd Detector doesn't work in your environment, or you need more, it can be tailored for you in course of Xeoma's paid development program. Read more about paid development |
October 15, 2020
Read also:
Xeoma's Support Pages: our contacts, F.A.Q., articles and guides about Xeoma features and more
All of Xeoma's Additional modules
See prices and purchase Xeoma's Additional modules
Face Detection, Face Recognition: a detailed review
Online calculator for the system's hardware requirements