Special offer for computer manufacturers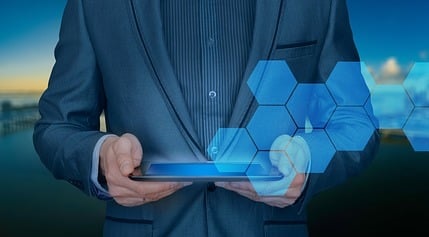 Gain more profit with Xeoma, pre-install video surveillance software and sell the full computer kit to your customers!
Xeoma is extremely flexible and can be used as a pre-installed software on a computer or another device. Xeoma's potential is almost unlimited, so you can use any budget-friendly version of Xeoma with any functionality for your requirements. Xeoma is available in various modes: from a 100% free version to commercial (Starter, Lite, Standard and Pro). Additionally, you can purchase Xeoma modules based on artificial intelligence and deep machine learning. This way you can choose any version of Xeoma that suits your requirements and budget. CCTV software Xeoma has 100+ video analytics features, therefore it will suit any requirements for any project.
Use Xeoma rebranding and create your own video surveillance bundle for any project and requirements!
We provide full rebranding completely free of charge. Thus, you can change the program, modify its functionality and re-design the way you like. Xeoma's Free version can be rebranded too! Add Xeoma video surveillance software to your product as a pre-installed software and sell a ready-to-go bundle to your customers with powerful CCTV software on board.
Choose your profit:
| | |
| --- | --- |
| | Pre-install Xeoma's Free version on a computer, sell it to your customers and earn more! |
| | |
| --- | --- |
| | Customize Xeoma under your own brand and pre-install video surveillance software on a computer to sell as a kit and gain more profit! |
| | |
| --- | --- |
| | Join Xeoma's reselling program to get a discount on Xeoma licenses and sell it to your customers earning more! |
Xeoma video surveillance + PC bundle ideas:
Xeoma has various modules and features from basic to advanced ones. There are multiple modules that can be used to detect motion in the camera's field of view, send notifications and alerts, recognize faces, cars, license plates, sounds, animals etc.
You can use our 100% free of charge customization utility and rebrand Xeoma software. This way you can create different bundles e.g. you can make a simple version of Xeoma with basic modules or create a specific video surveillance system, for example, that has particular modules suitable for a factory CCTV system (FaceID, Smart card reader, QR code recognition and so on), home video surveillance (Motion detection, SMS/Email/PUSH-notifications etc.), safe city surveillance (Sound recognition, Face detection, License plates recognition) and many other variants.
Xeoma can be installed on microcomputers such as Raspberry Pi, Orange Pi, Banana Pi and other ARM-based devices as well. Which means you can create a compact and affordable yet powerful bundle: a microPC + Xeoma video surveillance and sell it to your customers. Such affordable kits are highly demanded on the market.
There's a Free edition of Xeoma available for online preview of up to 1000 cameras and as its name promises, it is completely free of charge. Thus, you can create a bundle: Free version of Xeoma + a PC. Various modules and features at 0 extra expenses mean higher attraction at lower final product price. Which, in turn, means more profit and more sales!
Application scenarios of Xeoma video surveillance software for your customers:

Home – view your cameras remotely to keep an eye on your home while you are away: receive alarm notifications at events such as intrusion detection, fire detection, camera problems, etc.


Control – looking after elderly relatives: slip and fall detector, integration with external systems (calling an ambulance, fire brigade).


Automation of access control systems in enterprises: recognition of faces, license plates a>, QR codes, smart cards.


Business: visitors counter, integration with cash registers, heatmaps, customer demographics, unique or return customers recognizer.
And many more usage scenarios of the most advanced video surveillance software Xeoma.
Do you have questions or suggestions?
FREE TRIAL OF XEOMA
Evaluate all the features of Xeoma video surveillance software absolutely free: fill out the form below and get a demo license.
Enter your name and your email to send the license to in the fields below, and click the 'Get Xeoma free demo licenses to email' button.
Xeoma is the only software for video surveillance for Linux ARM and Android with such features. It's the video surveillance №1 for Mac OS X. To our knowledge, Xeoma is one of the top 5 video surveillance software for Windows and Linux.
No risk: the software is stable and reliable, it doesn't have any spyware or malware (our app is approved by Google Play, AppStore).
Customer care and technical support is done by our side.
15 reasons to choose Xeoma over other VSS can be checked here.
| | |
| --- | --- |
| | Do you need something else? We can add the necessary functionality to Xeoma under the paid development program. More about the program. |
March 4, 2022
Read also:
Integration of Xeoma video surveillance software with robot vacuum cleaners
Best Surveillance Equipment 2021
Best Android CCTV app of 2021
Artificial Intelligence to the rescue: how video analytics helps solve business tasks