Integration of Xeoma video surveillance software with robot vacuum cleaners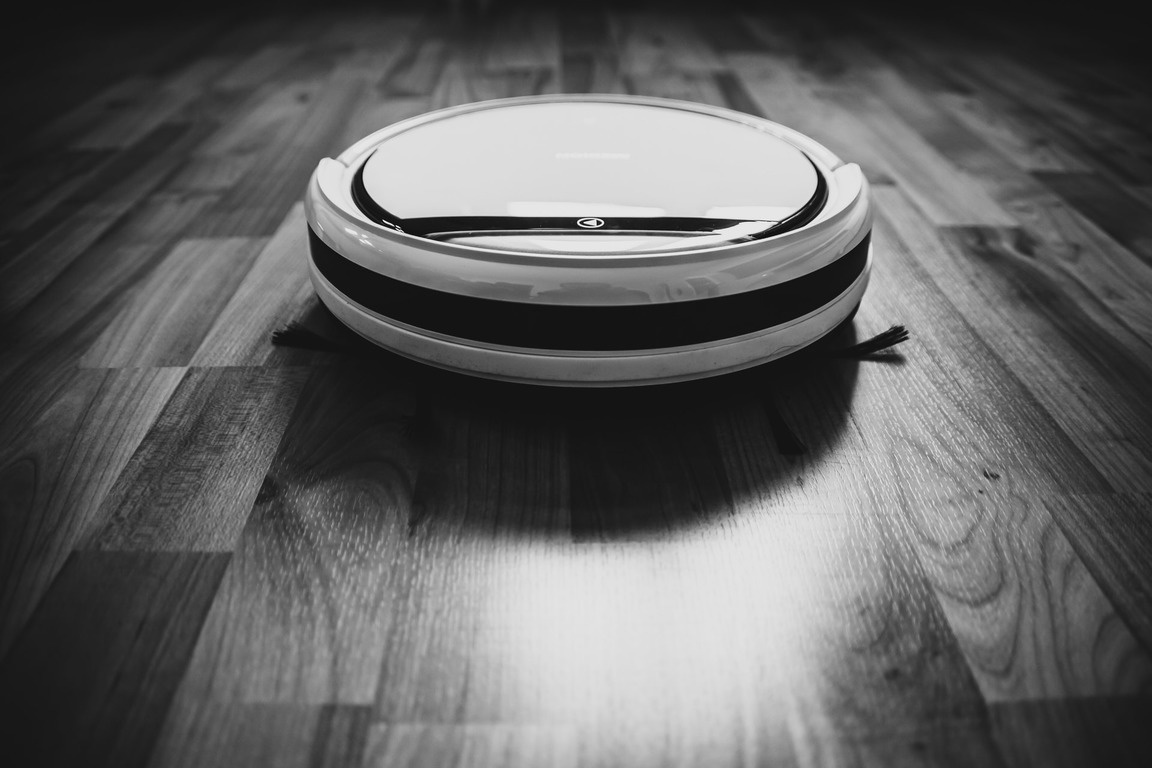 Xeoma CCTV software presupposes a lot of functions from basic to intelligent, that extend the scope of its application. Thus, gradually, it has become widely used not just in security but also in areas like marketing, manufacturing enterprises, factories and so on. You can read various case studies of Xeoma users here. Thanks to expanding list of brands Xeoma cooperates with, the functionality of the program is constantly increasing.
| | |
| --- | --- |
| | Are you a manufacturer of technical devices? Do you want to promote your product in the market and increase your profits? Contact us to find out about our reseller program. |
One of the perspective areas, actively developing in recent years, is intelligent ecosystems. For example, the well-known "smart home". Any electrical device can be a part of such systems. They are usually controlled by the main server, which stores all the data about the devices connected to it, monitors the status of each device, and also sends commands: to switch on or off according to a certain schedule, to react to some action, such as movement in the house, and so on.
Xeoma can be used as such smart server. The program does not require much hardware, it is affordable (there are commercial modes as well as free), there is a mobile application support for iOS and Android devices, and thanks to "HTTP Request Sender" module you can integrate the program with any devices that receive HTTP requests.
Robotic vacuum cleaners are one of those devices. According to researchers from TechNavio, the level of demand for these gadgets increased 23-fold in 2021, while sales increased 17-fold. Such popularity is justified by the fact that smart devices are easy to use, as well as affordable.
However, as a rule, a modern person has many more smart devices at home than one. And sometimes they all produced by different companies and manufacturers, so the user may have problems with controlling each of them, because each requires its own application. With Xeoma you can combine devices of different companies into one application from which you can also control them.
Applying of Xeoma functions
– HTTP request sender. Connect your device using this module. Add it to your chain, open the module settings and enter the URL and port of the HTTP server in the appropriate fields.
– HTTP switcher. Turn your devices on and off from anywhere in the world with an HTTP request. All you need to do is copy the URL responsible for the desired command (enable/disable) and paste it into your browser's search bar.
– Schedule. Set the days and time when the vacuum cleaner should be working. With this module, the vacuum cleaner can function, for example, only when you are at work, so that by the time you get home, it is already done cleaning.
If your vacuum cleaner model is equipped with a built-in camera
– Universal camera. This module is responsible for connecting your camera to the program. If your smart vacuum cleaner has a built-in camera then it, like any other camera, must have IP address with which you can connect it to Xeoma.
– Motion detector. When intruders enter private property, the last thing they will think of is the fact that the vacuum cleaner may contain a security camera. Install the charging station in front of where you want to monitor security — for example, by the front door — and add the "Motion Detector" module to your chain. Thus, the vacuum cleaner camera will send a notification to the program when motion is detected.
– Object recognition. If you have an animal in your house: a dog or a cat, add this module to the chain so that "Motion Detector" ignores them and reacts only to people. See 10 smart video surveillance features with Xeoma.
– Viewing the camera online. If you need to see what's going on in the house while you're away, or check if the robot vacuum cleaner hasn't fallen down the stairs or isn't stuck somewhere, you can remotely connect to the program.
– Mobile app. For quick access to the program, use Xeoma mobile app, which can be installed on both iOS and Android devices.
Do you need additional features? Contact us and tell us about your technical requirement, and our experts will find the right options for you.
This way, you can control your smart devices, including robot vacuum cleaners, directly from Xeoma smart video surveillance software. You no longer need to install a huge number of apps from different brands to organize ecosystem in your home or business. Thanks to Xeoma modules and settings all processes will be automated, and with mobile app for iOS and Android devices you'll have constant access to your server from anywhere in the world.
January, 26 2022
Read also:
Smart Home Integration with Xeoma
"Modbus" controllers – smart home systems
Using video surveillance in smart home systems
Best Android CCTV app
Integration with external devices
Special offer for smartphone and tablet manufacturers