Stay safe during ATP cup 2021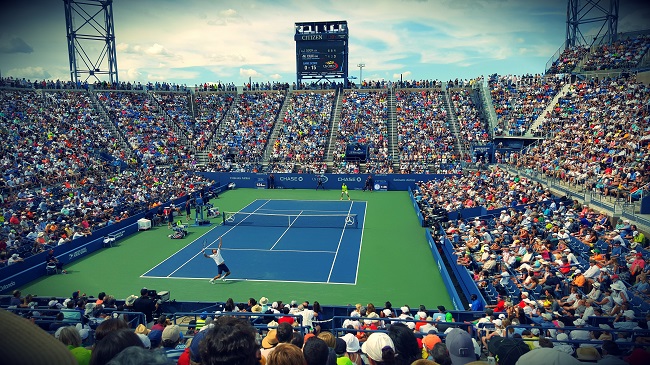 Luckily to tennis fans, the second edition of the ATP cup has finally been held during 2-6 February in Australia.
Australia welcomes 12 teams on ATP cup 2021 from all around the world during the COVID-19 pandemic. When if not now government and security should embrace their best forces to make sure no other virus wave will begin.
Modern technologies have gone so far that only with the help of video surveillance software it's possible to take preventive measures during such a great event as tennis championship.
In Xeoma video surveillance program you will find helpful and easy in use AI-based modules. Let's have a look.
Make sure that only officially approved personnel has access to the ATP cup restricted area: for example with the AI-based Face ID double authorization you can include every staff member into database and be notified in case an unknown person is noticed.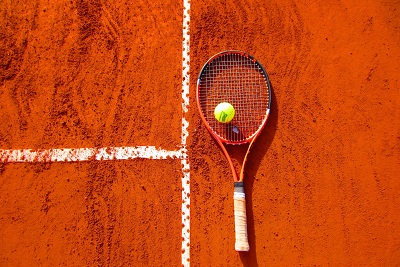 VIP guests and championship players should feel comfortable during the whole event, so that they leave a host country only positive feedback on the service quality. Face recognition module will react to selected faces so you can pay them more attention from an airport to a hotel.
Safety first, all the participants of the event should stay safe and sound: hotel staff, players, visitors – all of them. In Xeoma software there are modules that help take virus preventive measures during tennis championship. For example, the Face recognition module will detect people not wearing facial masks and send different reactions, such as sending SMS or sound alarm.
The Crowd detector module in Xeoma will allow checking if visitors are keeping the distance or not, and the Color Recognition module will help detect fever symptoms.
Usually, major events like the ATP cup drive terrorist groups' attention. Avoid the success of any terrorist attack with the help of the Detector of abandoned objects. It will send the alert notification if any object is left unattended.
When just visual surveillance is not enough, here comes the Sound events detector with its reaction to gunshots, glass break, scream, and alarm.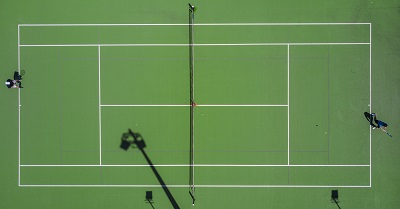 The Tennis championship is not only about security and surveillance, but first of all it's about entertainment. Xeoma has a Youtube streaming module that allows match streaming to Youtube channel in real-time. This module works perfectly with the Sports tracking module that makes a PTZ camera follow the sports ball and track its trajectory.
Let's hope that pandemic will be over very soon and we'll be able to attend such great events as the ATP cup in a normal mode without any restrictions, so we can gather together thousands of people that are eager to support their country's team.
Fans are always excited to feel the unity with each other, and event organizers can bring them even more delight by announcing the number of spectators that are present at the event. This can be easily implemented with the help of the Visitors counter module. Moreover, you can also bring out statistics on visitor's age and gender with the help of AI-based Xeoma's Gender and Age recognition modules.
As spectators are great supporters and sometimes create very amusing posters, you should not miss them out! A PTZ camera with the Text recognition module connected will look for a text and share it with everyone to cheer them up.
Sure thing COVID has been teaching us many lessons and some of them can still be applied in a non-COVID future, such as contactless pass – a very easy and fast way to access the event. In Xeoma that can be done with the QR code recognizer module where attenders just scan the pass, no need to wait in a long queue.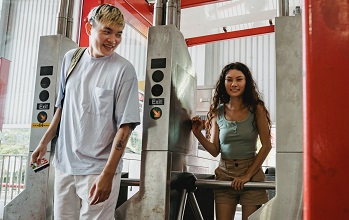 As you can see Xeoma is very helpful video surveillance system not only during hard times but in every-day life too. Use video surveillance to automize routine processes, entertain your customers, and get the statistics of your business. Take care of your loved ones with the help of our AI-based modules that will help you not to miss out on the tiniest detail!
Until the end of the pandemic, we wish everybody to stay safe, hope for the best, and enjoy the ATP cup and other sport events online.
FREE TRIAL
Try Xeoma with a free demo license. You can request it here:
Any questions? Need help? Contact us! We'll gladly help!
| | |
| --- | --- |
| | Need something else? We can add necessary functionality in Xeoma on the paid development basis. More |
February 3, 2021
Read also:
Additional modules in Xeoma.
QR code recognition in Xeoma.
"Streaming to Youtube" – live streaming to your channel
Visitors Counter in Xeoma