How to choose best video surveillance for Linux in 2021

If you are wondering how to choose the best video surveillance for Linux in 2021, you should certainly reach out to this guide where we, FelenaSoft Company with 15-years experience of development video surveillance solutions, will help you figure it out.
First of all, let's do a quick review of the advantages of Linux systems. Note: if you are an experienced user, and don't need an introduction to Linux, you can jump right in to the choosing best video surveillance part.
WHY SHOULD YOU SELECT LINUX FOR YOUR VIDEO SURVEILLANCE SYSTEM?
This article is on how to choose best video surveillance for Linux in 2021. 'But why Linux, and not Windows or MacOS?' you might ask. Every year, the number of Linux users increases taking a portion of the former Windows domination.
Free – one and probably the most inspiring difference of Linux from Windows is that most Linux distributives are open source and free of charge. Why spend money on an operating system if there is a free alternative that is just as good? This virtue comes in especially handy in corporate systems with network clusters of computers, each of which would demand a paid operating system.
Easy – thinking of Linux, those who haven't yet worked with this family imagine its interface as black screen with green letters, the Matrix movie style. Fortunately, it's not entirely so – many Linux distributives come with a graphical user interface (GUI or shell) and in that respect do not stand out much from visual interface of a Windows PC or a Mac. You can work with folder with your mouse, open programs like text or graphical editors, download programs from websites and install them, etc. There's even a wallpaper competition in Ubuntu website which means lots of people must have somewhere to put those wallpapers on – a desktop.
So if you are a beginner you can go for GUI-enabled distributives like Ubuntu, Mint, etc., not fearing that you will need to deal with all those packages and security settings – yet knowing that when you are ready to dive into it, you very well can.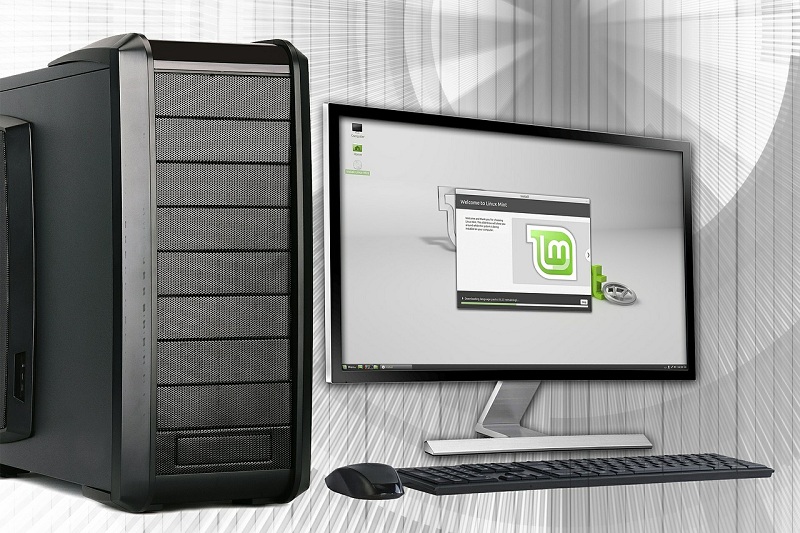 Flexible – being open source for the most part, Linux distros are maintained by a community rather than a commercial company. Which means it corresponds to needs of large group of users, creators, including but not limited to the need for usability and protection from hacker attacks. Consequently, this is what Linux is famous and loved for – it gives you more freedom to set the system to your liking, from the visual, performance and security standpoints.
Still hesitant? Read articles where Xeoma users share their real-world experience with using Xeoma in a Linux box and in Manjaro-powered machine.
More: Save more with Xeoma Linux webcam software for Ubuntu | Why you should choose Debian
HOW TO CHOOSE BEST VIDEO SURVEILLANCE FOR LINUX IN 2021
Looking for the best video surveillance solution for Linux in 2021? Let's do a step-by-step checklist to help you choose the best.

#1 Purpose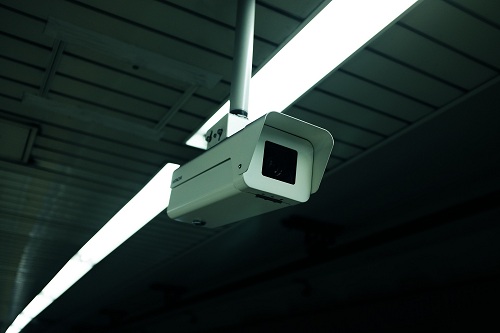 First of all, we suggest that you decide what for you will be using your video security system. Having settled with the goal of the surveillance system, you can form the idea of what functions the solution must have more easily. Will that be home-grade intruder detection, recording ATM users actions on screen, counting unique visitors in a mall or making sure there is no fraud in a casino? You can see that these security tasks are as related as they are different. There might be different solutions to seemingly similar tasks: for example, automated access control of vehicles by recognition of their license plates might be powered simply by a one-feature LPR camera alone, while a complex parking lot system might require 24/7 recording and intruder alerts, recognition of parking spots status (taken or empty), and integration with parking tickets and payments systems alongside the already mentioned LPR tool, so it calls for a system with a more broad set of functions.
If yours is a super specific or rare objective, it could happen that there is just one solution in market, nothing to choose from and thus no need for guides.
Tip: not all video surveillance solutions work with Linux. Those solutions that do, might have a more limited set of features in the Linux version than in Windows version.
However, almost any business or private need is already thought of and offered several solutions in the today's world. Flexible software like Xeoma has dozens of interconnecting features to gain this or that security, business or private aim, so there still will probably be dozens of compliant solutions of various types that you can choose best video surveillance system for Linux from.

#2 Type
Video security solutions come in various forms, each of them can be chosen as best video surveillance for Linux depending on the challenges and goals. Anyway, since we're here to choose best video surveillance for Linux in 2021, you should filter the solutions by their ability to work in Linux-powered systems.
Form 1: DVR / NVR
Let's start with the former leader in CCTV – digital video recorders, or DVRs, from the past. Before the invention of IP cameras, analog cameras were the only option. Although DVRs are severely outdated by now, they are still used in simple systems by those who need a somewhat cheaper solution here and now. However, if you want to make a great investment, you should think of something more up-to-date.
New-era modification of DVR is the network video recorders (NVR) that are using network cameras and connection instead. NVR is a ready-to-use box already supplied with cameras and a processing unit. In simple words, it's a turnkey solution that works out of the box. While it certainly sounds like the best thing, it also has a couple of downsides.
As a Linux lover you would certainly not appreciate the rigid extension system that NVRs offer. If your NVR is for 8 cameras, it sounds cheap when you start. But when you feel like expanding your CCTV and adding a 9th camera, you will be surprised to realize you need to purchase a new NVR, even if the actual hardware of the device could cope with that. Besides, it might be hard or impossible to charge some cameras with other models so that's another downside on the flexibility front which, combined with the fact that more often than not DVRs come with a web browser admin page that only functions in a Windows' Internet Explorer, leads us to the suggestion to choose something else for good.
Form 2: Network camera with embedded analytics.
These devices are as easy as they sound: you buy an IP camera that claims to have the desired video analytics or video security functions. Such camera can be supplied with embedded software (which means you can view and set it up through a web page) which might be inconvenient if you have several cameras – you would need to log in/out to view and set up each camera separately.
Contemporary network cameras come with applied software from the manufacturer in the bundle where you can usually combine several cameras of the same model, and sometimes even several models of the same manufacturer.
The advantages of such solution are clear – cameras with embedded software do not require additional equipment and can be a no-stress plug-n-play solution for when you have 1-2 such cameras. If you have more, you'd probably still have to go for a dedicated computer to manage them from. Which brings us to the disadvantages: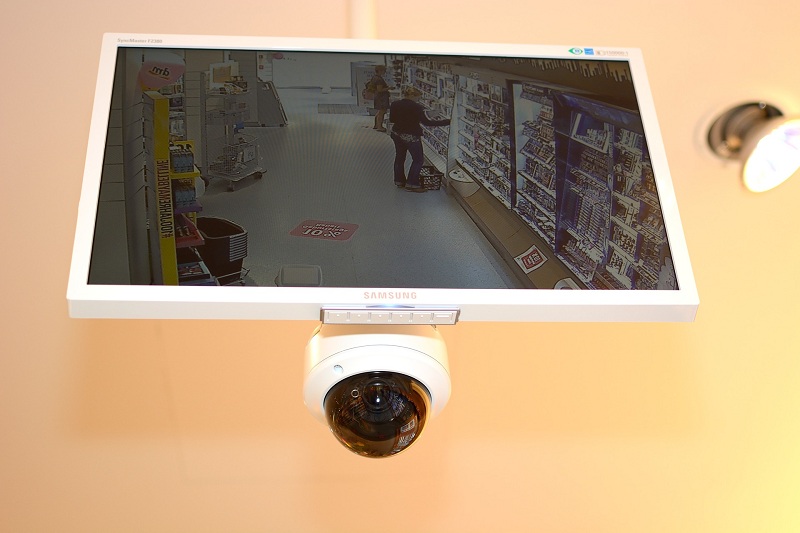 First of all, the solution might turn out inconvenient if you are using or plan on using various brands of cameras – or even types – in your system. The complimentary software that manufacturer includes with cameras might not support other brands and models which means that you might get locked with a certain brand for the rest of times. You might fall out of love with the brand in some time, or they might fail to keep up with the progress of technology, or they might impose over-the-roof prices for their new products – in all these cases you will not have the freedom to switch to other brand since support is limited.
Then, you need to keep in mind that with a mass-market product you have little room for specific requests or specific fine tuning as the features are ground to serve 1000s various cases in the "Jack of trades, master of none" kind of style. That being said, the mass product developers will have little motivation to improve it if you happen to be not satisfied with quality, unless you buy their product in thousands.
Tip: Looking at a P2P camera? You should probably reconsider. Here's why

Form 3: Software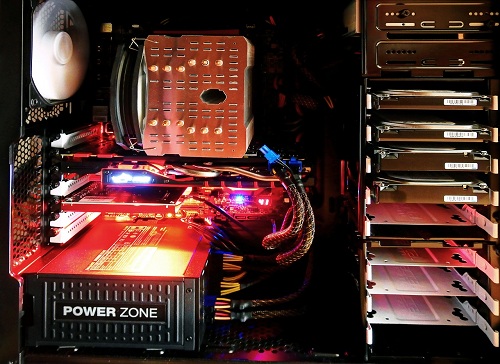 Video surveillance software is a program for a personal computer or laptop or an app for a mobile device. The beauty of it is that you get to decide what cameras and what hardware to use in your video surveillance. By the way, the same thing is also its main disadvantage because it involves a certain amount of research and making sure that every part fits. Another pro for video surveillance in the form of software is that it's technically easier to manufacture so there are more options to choose the best video surveillance for Linux, Mac, Windows, Android, iOS, etc. Software evolves probably faster than the options with hardware so more features are available in this form. Another plus is that since software is supplied separately from hardware, you could try the selected software with the equipment you already have at hand with 0 initial investment (provided that you found a software option with free trial).
Software is a component part that is effectively used to build various devices ranging from dash cameras, NVRs, road pole license plate recognition to IoT interconnected systems and many other devices. Xeoma is one of rare video surveillance software that work in ARM Linux devices which means a compact, affordable and mobile video security system can be created with Xeoma as its core.
Besides, video surveillance software might be the only feasible option for enterprise-grade video surveillance systems with distributed network and servers clustering of hundreds, if not thousands of cameras. Software renders the must-have flexibility and freedom of equipment choice needed in critical systems.
Form 4: Cloud service
Video surveillance as a service (or 'VSaaS' for short) is another form that you could have your security system in. It works this way: there is a server somewhere that has video surveillance software from section "Form 3" running, and you can connect your network camera to it to process it there, and you just get alerts, real-time view or view of recordings. The main strength of this option is that it doesn't require you to select, purchase, install or maintain a video surveillance server, pay for software and its updates, etc. Access to Cloud is usually sold as a weekly/monthly/yearly subscription with quite affordable plans. Yet, from your experience you might say that renting is less beneficial in the long run than one-time purchase. The second biggest disadvantage of the Cloud system is that it's really hard to find an all-in-one VSaaS that offers several artificial intelligence features at once, and if they do, prepare for the over-the-roof prices. The biggest con of many VSaaS services is imposed limitations and the lack of flexibility. You have a camera resolution that is 1 pixel over the limit? You are not allowed to use it. You want an alert to 30 emails? You cannot have that. And so on.
Which form of video surveillance is the best for you depends on your budget, goals and environment. The software form is what offers the most flexibility of choice, affordable price and quick development, including based on your requests, though.

#3 Price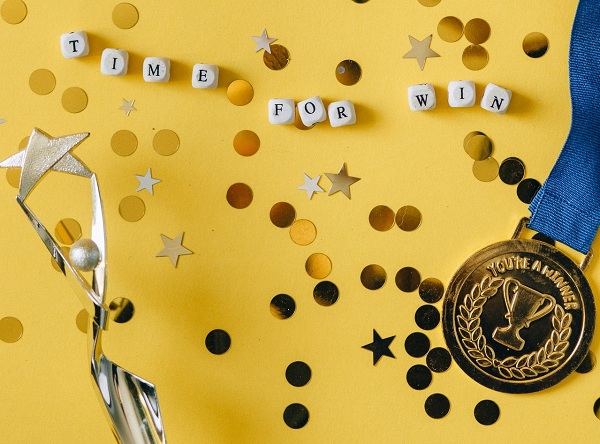 Whether you have selected Linux for the no-cost reason, you still don't want to overspend on video surveillance system. It's only logical to strive to find the solution that satisfies your security needs and yet is fairly priced.
Now, inspired by the greatness of Linux operating systems, you might think that all open source software is better than paid, which is of course not how the things really stand. There are of course free-of-charge open source solutions for video surveillance in the market as well but they are usually basic. It takes developers much time to develop powerful features with artificial intelligence, and even more to test and improve their work to fit many environments. When it comes to video security systems, stable fail-proof work is critical. The risk of being left with issues and no one to turn to for support is simply not worth the economy. Moreover, there are some solutions that are quite affordable.
Tip: Xeoma video surveillance software has 6 editions – from completely Free to a Professional that you can choose from depending on your needs.
Since you're using or intend to use Linux, you'd naturally want not just a solution that works in Linux environment – either with graphical interface or without GUI – but which is also affordable.

So what's the perfect video surveillance for Linux?
The answer to the question how to choose best video surveillance depends for Linux in 2021 depends greatly on the purpose that your video surveillance system will be serving, and on the environment: equipment that you will be using, Linux OS peculiarities and your personal preferences concerning cyber security, pricing policy, help resources of the solution.
If you're looking for a video surveillance for your Linux system, we highly recommend you to take a look at Xeoma, state-of-the-art software with over 100 features, including professional ones and functions powered by artificial intelligence, support for 99% of cameras in the market, and quick live customer care service.
Xeoma can work in a variety of Linux family operating systems: official support for Ubuntu, Debian, openSUSE, Mint, CentOS, Red Hat Enterprise Linux. It can also work in Linux Kali; RancherOS; Fedora; Elbrus; PCLinuxOs; elementary OS Linux; Astra Linux and Arch Linux. Android is also technically a branch of Linux, and Xeoma works on it too – but not just as a view client, a full version for Android standalone video surveillance system is available.
Learn more about Xeoma with these presentations!
FREE TRIAL OF XEOMA
You can request free demo licenses for Xeoma here. Enter your name and your email to send the license to in the fields below, and click the 'Get Xeoma free demo licenses to email' button.
Best conditions for resellers and installation companies
Big discounts for Xeoma products. Passive and active income. Free demo licenses for tests and comprehensive assistance from our Support Team. Special conditions for hardware manufacturers, online stores. Free rebranding and customization. Integration with your billing and license generation as you go. Details
5 August, 2021
Read also:
How to choose best video surveillance software in 2021
DIY home security system with video surveillance program Xeoma
Complete Xeoma User Manual
Let's get it started, or how to use Xeoma
Video surveillance for business and major systems
Video surveillance for home usage or for small systems
Xeoma Video Surveillance System video tutorials
How to save money with video surveillance
Choosing a microcomputer for CCTV software
How to choose best video surveillance software in 2021
Choosing the right Android devices for live CCTV video with Xeoma IP surveillance
Rent of the license is the best way to launch a new project
Mobile video surveillance with Xeoma free Android app
Use Xeoma free version for a small video surveillance system
Xeoma VMS lifehacks: tips and little known features
Xeoma for Mac: installation guide
Xeoma for Linux: installation and work