Article from our user: Xeoma in the Arch Linux-based Manjaro OS

Truth be known, I've kind of been around the block with Xeoma. I did my first install years ago on a Windows platform. It was actually a dual boot machine that was also running Ubuntu. At some point in time (Win10) I wanted to get away from Windows so I loaded Xeoma up on my Ubuntu installation. On both systems it ran well. I never missed a moment of the things happening on my property. I ran this system for years.
After a few years, my PC was beginning to seem kind of old, so I embarked on building a newer one. I wanted to build one that was bigger, better, faster. I got a Ryzen CPU, a modern motherboard, an nvme drive to run the OS, and a couple of bigger drives for storage, and a fancy graphics card that needed a large power supply. With all these changes, I thought I might try a different Linux distro as well. I watched a few videos and decided to try manjaro. Not only was it different from Ubuntu, it was a whole different flavor of Linux. Manjaro is Arch Linux.
I was and still am very satisfied with Manjaro. It has rolling updates, so updating your system comes when the updates come out instead of having to do one huge update every now and then. It stays more up to date this way. There was a learning curve, but that's half the fun sometimes. My favorite thing about Manjaro is that you can customize many more things and make it look and work the way you want.
Now, all set up with my new pc, I began installing everything. Xeoma installed without a hitch, like it did in every other platform. My new PC was much faster but it took me a little while to realize that with the network connection from the cameras, I couldn't let my new power hungry PC go to sleep. It would idle at over 100 watts, and running it 24x7x365 left a lot of room for an improvement in efficiency.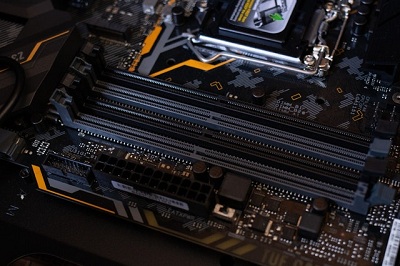 My next move was to buy a Raspberry Pi 4 to run Xeoma so I could let my monster PC go to sleep when I wasn't using it. I was skeptical about running 4 5MP cameras on a Raspberry Pi with only 2 GB memory, consuming only 7 watts. Lo and behold, not only can I run Xeoma reliably 24x7x365, I can use the pi as a NAS and\or multimedia server, all the while Xeoma never skipping a beat.
I chose Xeoma because it was the only NVR I could find that would run on Linux, but honestly, after having tried all the rest, Xeoma is by far the best in so many ways. It's easier to configure and learn. It runs on just about anything. It's also very reasonably priced considering the features you get with it. I often read people wondering how to use the motion detection setting in their cameras. That confused me at first as well, until I came to understand that all of this is done by Xeoma. I don't need to worry about all the different wonky settings in my cameras because Xeoma handles most of that stuff with modules. I made things so much easier for me.
I'll never be switching NVR software. It's been a winner from the git-go and over all these years, I captured some really awesome stuff that I'm able to export and keep. I've got clips of bears in my yard, car crashes at the corner, deer prancing by, etc. And when something seems out of place on my property, I can always review the recordings to find out how it got that way. Not only has Xeoma made me feel more secure, some of the stuff I've captured has also been a source of joy and laughter.
July, 26 2021
Read also:
Another article from a Xeoma user: "A Linux user's journey through the NVR jungle. A testimonial."
User manual for Xeoma Linux ip camera software
Xeoma Linux Video Surveillance Software
Choosing a microcomputer for CCTV software