PTZ joysticks in Xeoma
Professional joystick for PTZ control is an integral part of a security post and cctv systems. PTZ joysticks help not only to monitor the viewing area, but also to respond quickly if a particular module is triggered e.g. motion detector.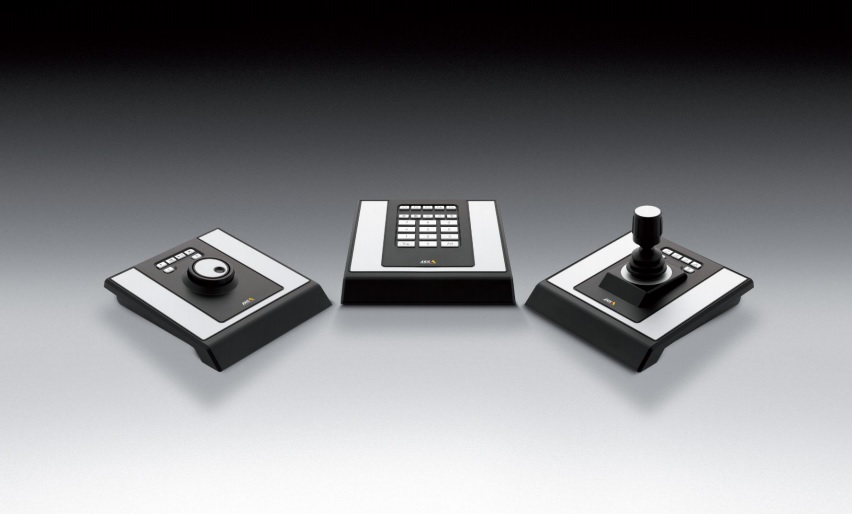 Starting with 19.11.26 version we've added possibility to use PTZ joysticks in Xeoma.
We've added support for USB controllers that are identified as joysticks in the system. Development is currently available for Windows only.
| | |
| --- | --- |
| | If you'd like to use PTZ joystick in other OS' please contact us. |
Initially, the integration was conducted for the AXIS t8311 PTZ joystick, however any USB joystick that is identified as a joystick in the system will work in Xeoma.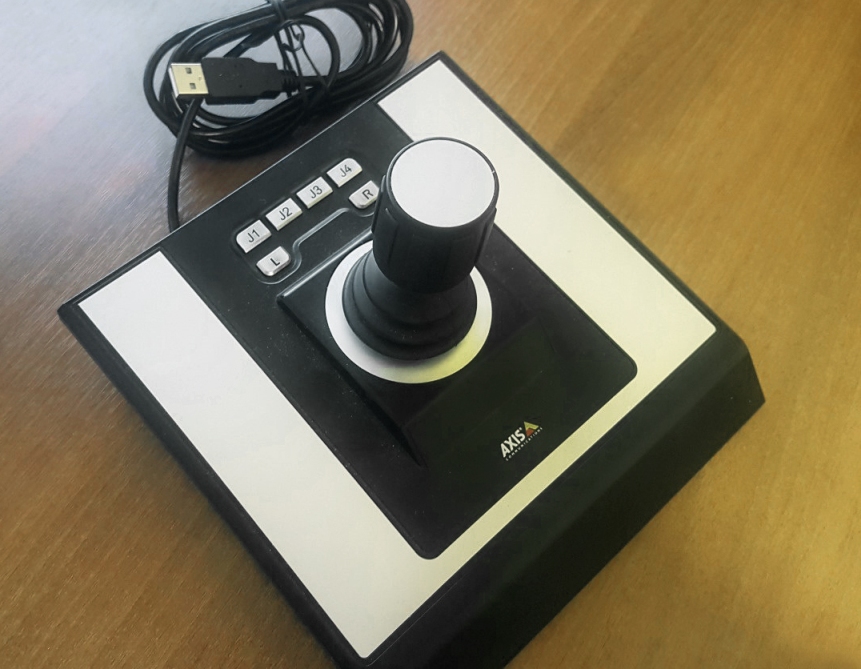 Buttons functionality is supported as well.
In all cameras preview mode:
• X-axis rotation, i.e. turning of the joystick up/down allows you to choose one of the cameras
• Clicking on the "2" (J2) button allows you to switch between single camera view mode and all cameras view mode
In single camera preview mode:
• X-axis (up and down) rotation and Y-axis (left and right) rotation allows you to control PTZ camera
• Z-axis rotation (joystick rotation in clockwise order and counterclockwise) allows you to use camera's zoom
• Clicking on the "3" (J3) allows you to switch to the next PTZ pre-configured preset
• Clicking on the "4" (J4) allows you to get back to the previous PTZ pre-configured preset
| | |
| --- | --- |
| | In the near future, we are planning to add possibility to use joystick for navigation in the archive, as well as adding the functionality to turn on/off cameras' sound. If you need these features, please contact us to receive information about development status of these features. |
*Starting with Xeoma beta 23.3.22 the new joystick mode is available, where you can set a button that will switch cameras in turn on the selected tab and return to the tab overview.
Fields of application:
PTZ joysticks are commonly used in security posts alongside video walls or cctv systems with multiple monitors. This way operators will be able to control all processes and monitor all zones using PTZ cameras.
Speedy response helps ensure reliable video surveillance and well-timed actions to prevent any emergency.
Rotary controllers for PTZ cameras and professional cctv systems provide quick and accurate control of all PTZ cameras and network PTZ dome cameras.
But rotary controllers a.k.a. PTZ joysticks are often used not only in professional cctv systems and security posts, but also on the private territory. USB joysticks are often used in private residences to monitor the area and navigate between cameras in case of emergency, e.g. intrusion of uninvited guests such as squirrels or dogs which may cause false alarms of detectors.
Since PTZ joysticks are constructed of durable materials, their reliability and performance will be ensured for a long time.
With PTZ joysticks working in Xeoma will become easier and even more interesting. You can download Trial version and test USB joysticks here.
7th of February 2020
Read more:
Additional modules in Xeoma.
Shop surveillance and crime prevention
Videowall, panic button and alarm monitor for security officers
Video surveillance system in the bank
Video surveillance installation at the industrial enterprise
Video surveillance in hospitals
Video surveillance in a warehouse
Sports Ball Detection and Tracking
Private residence video surveillance (video)