8 ways to grow your business fast.
Collecting marketing information with Xeoma.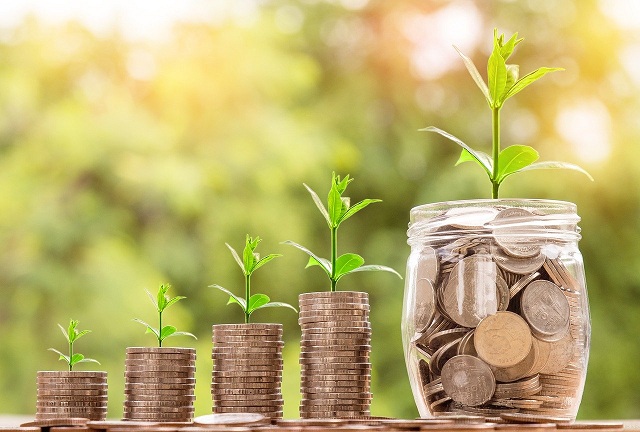 Marketing will help you earn more and get to the top
Each business requires advertising and proper marketing strategy to grow. Companies often hire dozens of marketers or engage outsourcing companies to collect marketing information to put together an advertising strategy. Without a well-worked marketing and advertising strategy companies are in danger of losing their profit or even the whole business in these highly competitive times in the market.
The only way to grow your business is to keep up with the time. And nowadays collecting marketing information is crucial in terms of creating targeted advertisement and earning a spot in the highest ranks.
8 ways to make your business grow with Xeoma
Collect marketing information by means of Xeoma's AI-based features.

1. Age recognition in Xeoma to recognize average age of your customers

2. Gender recognition in Xeoma to recognize gender (male/female)

3. Emotion recognition in Xeoma to recognize 7 basic human emotions (happiness, surprise, neutrality, anger, disgust, fear and sadness)
Xeoma has a diverse range of tools to collect marketing information such as age, gender and emotion recognition with high-speed processing and analysis. These intellectual modules are based on Artificial intelligence and deep machine learning. With the benefit of age, gender and emotion recognition you can collect information about customers' age range, gender and emotions that they experience at the moment.
How to use: For advertising campaign analysis of a specific category of people you can use "Face detector (Emotions)" + "Gender recognition" + "Age recognition" modules' in Xeoma. Place a camera in your store (bank, mall, shop etc.) to face areas with promo banners, use necessary modules in Xeoma (Gender, Age and Emotion recognition) and collect information about your customers (age, gender and emotions that these banners induce). This way you'll be able to create the most targeted advertising campaign to hit the target with necessary categories of people. Also, you'll be able to find out whether your current advertising strategy attracts specific category of customers or not.

4. Use targeted advertising that strikes perfectly well.
Need to keep track on people that hang around particular goods? Xeoma can do that and even more!

Sometimes it takes just a little of pushing forward to make your customer satisfied and leave the store with a purchase. Through the use of "Loitering detector" in Xeoma you'll be able to keep track of potential customers spending a lot of time within an area (e.g. particular shop-window). But also you'll be able to transform potential customers into real ones by playing targeted advertising clips when they are walking around your store and attracting their attention to the interesting matter.
How to use: Let's imagine the following situation. There's a shop-window with a particular product in your store, and a customer is walking around this shop-window for a period of time. You can get notification (email, SMS, pop-up window) whenever this situation happens using "Loitering detector" module in Xeoma. And you can also create a specific script to turn on particular advertising promo for this product on TV near the customer. This way your customer will see targeted advertising and might think about purchasing the item.
Modules chain in Xeoma may be the following: "Loitering detector" + "Sending SMS" (or "Sending email", "Pop-up window") to receive notifications. Or "Loitering detector" + "App runner" (or "HTTP Request Sender") to automatically start scripts and launch advertising promo on TV near particular customers.

5. Get the perfect spot for advertisement using heatmapping

Place promo indoor panels correctly using heatmap and finding perfect spots that attract attention the most.
In video surveillance system Xeoma you'll find various useful video analytics such as heatmap. This feature allows checking motion dynamics in camera's field of view.
How to use: Use "Motion detector" module in Xeoma + "Preview and archive" to record archive. Go to the Archive Viewer in Xeoma ('Play' button in the bottom panel) – Archive menu – select the "Create heatmap" option. This way you'll see spots in red and orange that are visited the most by your customers. You can rearrange all products accordingly to create user-friendly environment for your clients.
6. Improve service quality with Xeoma

Need to automatically detect and get rid of queues fast? Xeoma will help you with that. "Crowd detector" will detect if there's a queue or a bunch of people having issues with walking around in the store. You can get notification and take measures to get rid of queues fast. And also you can rearrange products/goods, so your customers wouldn't have troubles walking around.
How to use: Simply use "Crowd detector" in the modules chain in Xeoma and configure necessary parameters according to your requirements. "Crowd detector" will help you detect queues and quickly react improving service quality and customers' experience.

7. Treat your clients with high-quality service

"Face recognition" module in Xeoma is pretty multifunctional. It can be used not only for entrance automation, criminals detection or employees time management, but also for bringing high-quality service to your business. You can use this module to detect particular clients walking in your store and quickly react (e.g. bringing coffee or tea, or greeting them).
How to use: Use "Face recognition" module and train it to detect VIP clients. You can receive email or SMS when the client enters your store, or you can use "Pop-up window" module in Xeoma to make Xeoma pop up when "Face recognition" module detects the client. This way you can go the extra mile towards your client's comfort and improve service quality significantly.

8. Coming soon: Fashion Store
New AI-based feature in Xeoma "Fashion Store". Online clothes try-on for your clients.
"Fashion store" is a new Xeoma's module that will be available in software soon. It'll allow your customers to try on clothes without actual contact with it. Just imagine, online shopping in your store. Future is already here!
How to use: Upcoming module will be available in Xeoma, so you can simply add it in modules chain, download pictures with clothes in necessary format and use it for your clients. Your customers can stand in front of the camera, Xeoma's Artificial Intelligence will scan them, so they will be able to try on clothes right off the bat. Such interesting possibility will definitely be a hit in your store.

| | |
| --- | --- |
| | If you'd like to test this option please contact us |
All these features will help to make your business thrive. By means of all these AI-based features in Xeoma you'll be able to create the most targeted advertising campaign and improve the service quality to the highest level.
FREE TRIAL
Try AI-based modules in the Xeoma video surveillance software with a free trial license. Request it below:
Watch video "8 ways to grow your business with Xeoma"
Any questions? Assistance required? Reach out to us! We'll be happy to help!
29 October, 2020
Read also:
All of Xeoma's Additional modules
See prices and purchase Xeoma's Additional modules
License Plate Recognition in Xeoma