Trial edition of Xeoma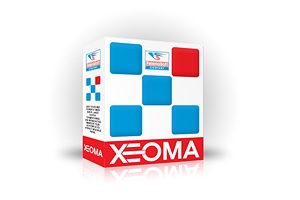 As you might already know from User Manual of Xeoma video surveillance software it can run in either of 6 editions:
See also: comparison table of all Xeoma editions
One of Xeoma advantages is that you can thoroughly test it before the purchase. Trial mode is what will let you try 99.9% of Xeoma modules and features.
When you first launch Xeoma downloaded from the Xeoma official website it starts in the Trial mode (also called Trial edition and Trial version). The Trial mode has 99% of Xeoma features and all Xeoma modules including those only available in the Xeoma Pro edition (for example, Abandoned Object Detector, Privacy Masking, etc.) or Additional modules (for example, recognition of emotions, gender, text, faces, sounds, object types, age and so on).
In a way, this Trial version can be named a trial version of the Xeoma Pro edition but with some extension (for example, it also enables testing of Additional modules) and some restrictions (see below).
This edition is free of charge but the Trial edition is not meant for perpetual use – its sole purpose is getting to know Xeoma through temporary testing of features and modules you'd need in the program when you buy a license. For perpetual use you can opt for any of the commercial editions – Xeoma Starter, Xeoma Lite or Xeoma Standard – or the Free edition. See limitations of the Trial version
To switch Xeoma to any of the commercial editions, please obtain and activate a license or licenses for this edition.
To find out in which edition your Xeoma is, see the program window title, or refer to Main menu – Registration – Activate to see all licenses activated in a server.
| | |
| --- | --- |
| | If you would like to test only the features that belong to a certain Xeoma edition — Lite, Starter or Standard — to make sure that the edition fits to your needs, see this guide. |
| | |
| --- | --- |
| | Starting from version 22.11.25, you can switch directly from the program interface to trial versions of all editions: Pro, Standard, Lite and Starter (previously the Trial mode represented only the Pro edition). This is useful if you are interested in purchasing a license for a specific mode and want to make sure that the selected edition has everything you need. |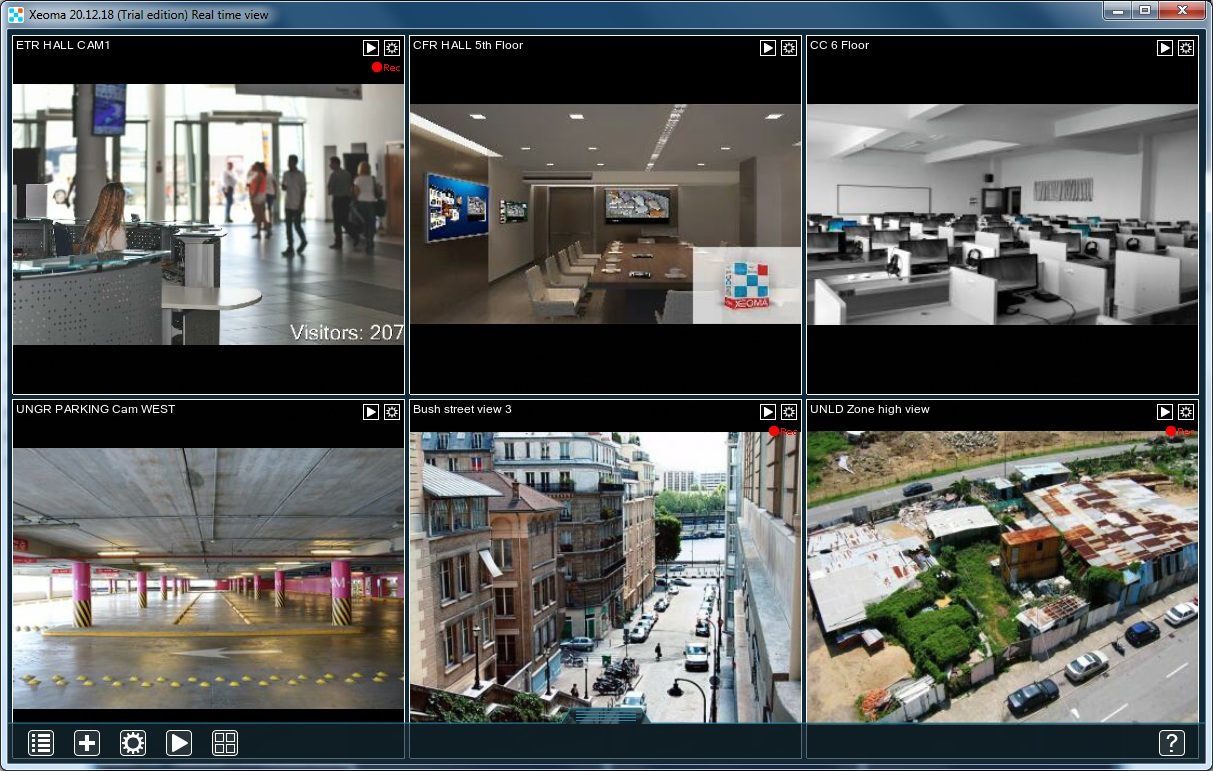 Available in the Trial mode:

Unlimited number of cameras.

All Xeoma modules from all editions. Included are also Xeoma Pro professional features and modules (except those that are not available on your hardware – for example, the "GPIO commands" module on any non-ARM devices or the "Text Recognition" module on a device with an unsupported processor).

Chains of any length and complexity from all available modules in any combination. No restrictions on the number of archive saving modules or video sources.

Remote access – from the same "home" network or from the outside (subject to the requirements here).

User profiles to set access restrictions to cameras, functions or Xeoma interface elements, as well as set up time zones.
Unavailable in the Trial mode:
* Settings are not saved. Your custom settings are reset in 8 hours after launch and at program exit (stop of the server part).
* Settings of the Additional modules are reset in 1 hour and at program exit (stop of the server part).
* The option to restore settings (export, import) is not available.
* Work with REST API is not available.
* Storage time of camera recordings made with the "Preview and archive" module is 1 hour maximum. Loop recording will overwrite recordings after that time.
* Re-indexing of archives is not available.
* Testing of the Additional module "License plate recognition" is not available (a demo license is required).
| | |
| --- | --- |
| | Need more testing before buying than what is possible with the Trial? Contact us to get a demo license! |
Ready to purchase Xeoma license after the testing? See prices and make the purchase at Xeoma Purchase page


Read also:
Additional modules in Xeoma
Xeoma Full User Manual