Thermal Camera Data – integration with thermal cameras in Xeoma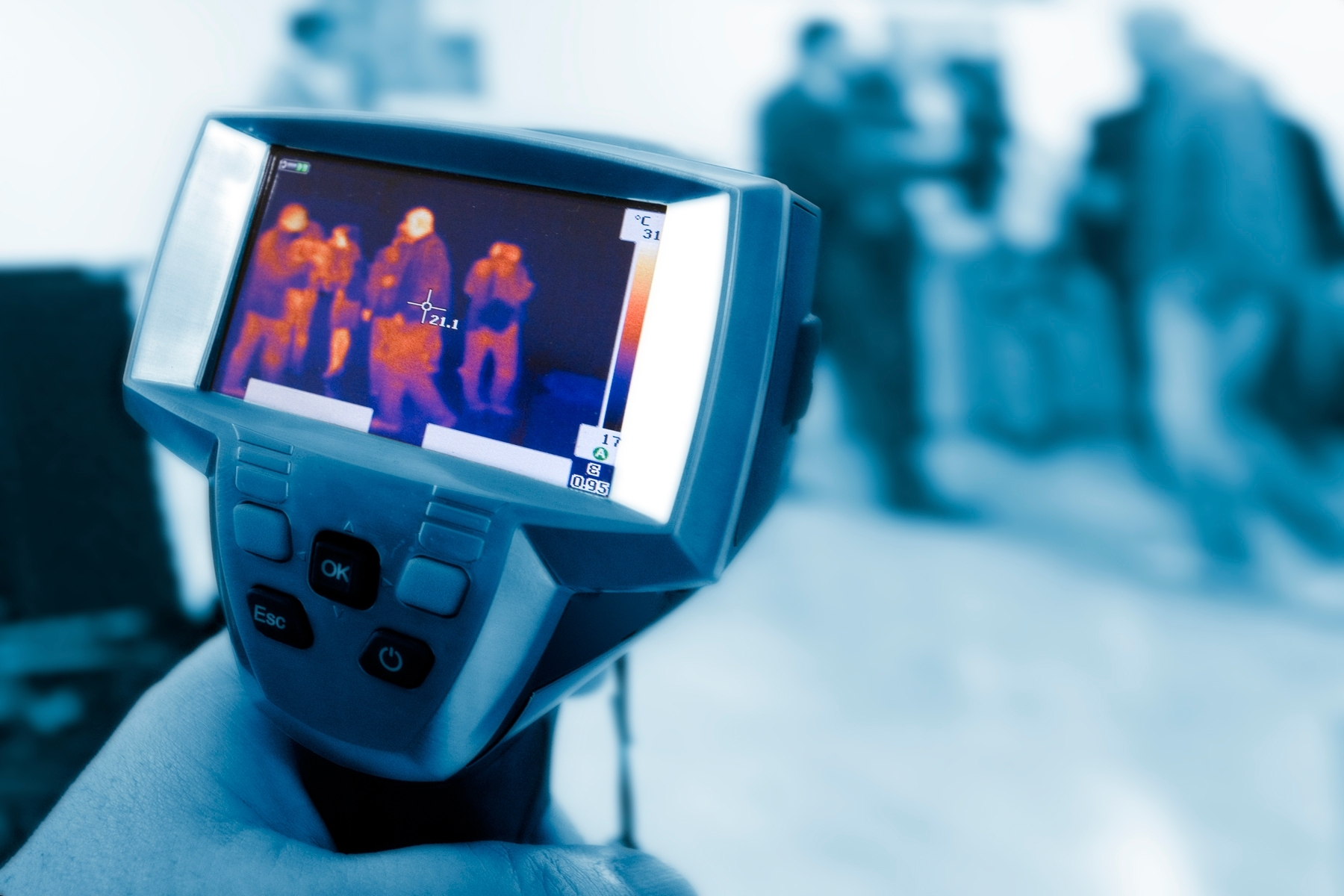 Thermal Camera Data in Xeoma

Thermal Camera Data in Xeoma is a new powerful yet very affordable tool for solving tasks related to determining the temperature of objects. This module receives information about temperature from HikVision thermal cameras and triggers when the minimum, maximum or average temperature is equal to, higher, lower than the defined value, or is in the specified range.
| | |
| --- | --- |
| | This module is available in Xeoma, starting from 21.10.13 version. |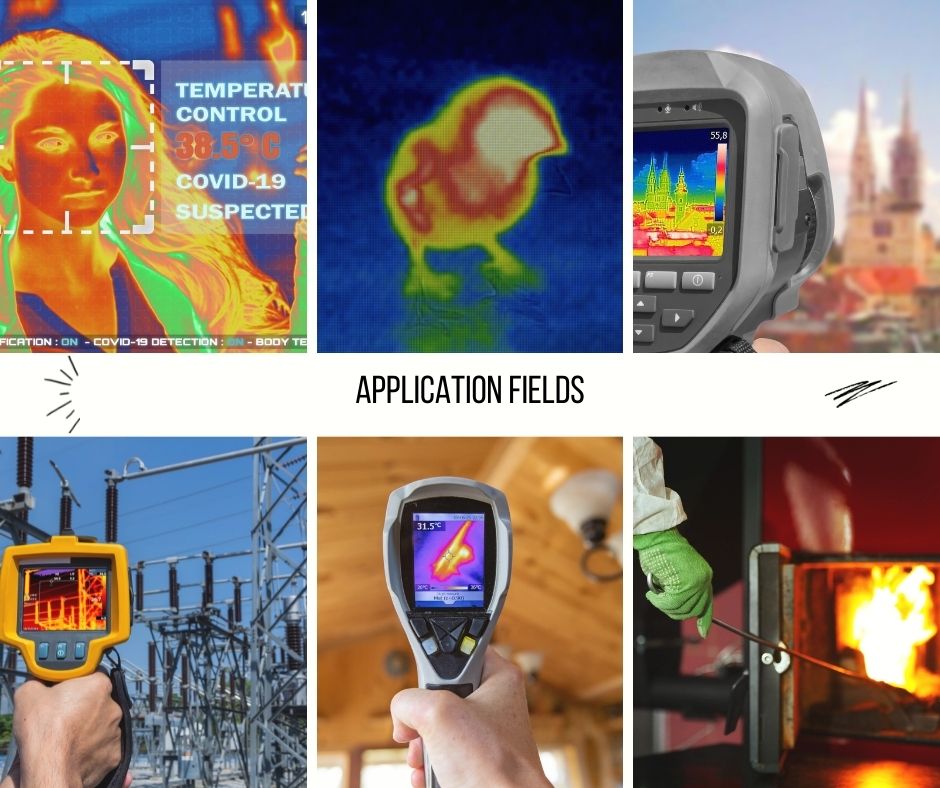 APPLICATION FIELDS
Thermal Camera Data – is a tool not only for detecting high body temperature, but also for timely detection of fires, as well as monitoring compliance with the temperature regime in production.
The technology is successfully applied in the following fields:
• Access control: detects fever among passengers, workers, visitors and customers. Automatic pass for people with temperature within the set values;
• Police: search for smuggling of hemathermal objects;
• Control of work processes: assistance in maintaining the temperature regime in production, in residential and office premises;
• Fire safety: quick detection of the source of ignition and taking timely measures to extinguish it;
• Reserves, wildlife sanctuaries, ornithological stations: detection of birds, as well as other warm-blooded animals;
• Cruise ships: detection of a person falling overboard;
• Intrusion detection in poor visibility conditions: in difficult weather conditions, such as thick fog or smoke, sheeted rain, storm, as well as in poor lighting, it can be quite difficult to recognize motion or faces in the monitored area. Thanks to Xeoma and the Thermal Camera Data module, this task can be easily implemented;
• And also in any other area where it is necessary to determine the temperature of an object or to detect the presence of a warm-blooded object in the camera's field of view.
WHY XEOMA'S THERMAL CAMERA DATA IS BETTER

Saves bandwidth:
All done on your machine, no need to connect to any cloud servers.

Realtime video:
Works with real-time video streams. The more fps, the better!

Cost-effective:
One-time payment. No monthly payment. The license is for a lifetime and has no expiry date.
HOW IT WORKS
The Thermal Camera Data module receives information about temperature from HikVision thermal cameras and triggers when the minimum, maximum or average temperature is equal to, higher, lower than the defined value, or is in the specified range. To define a range, use a minus sign between the highest and lowest allowed values, use the point sign to set fractions.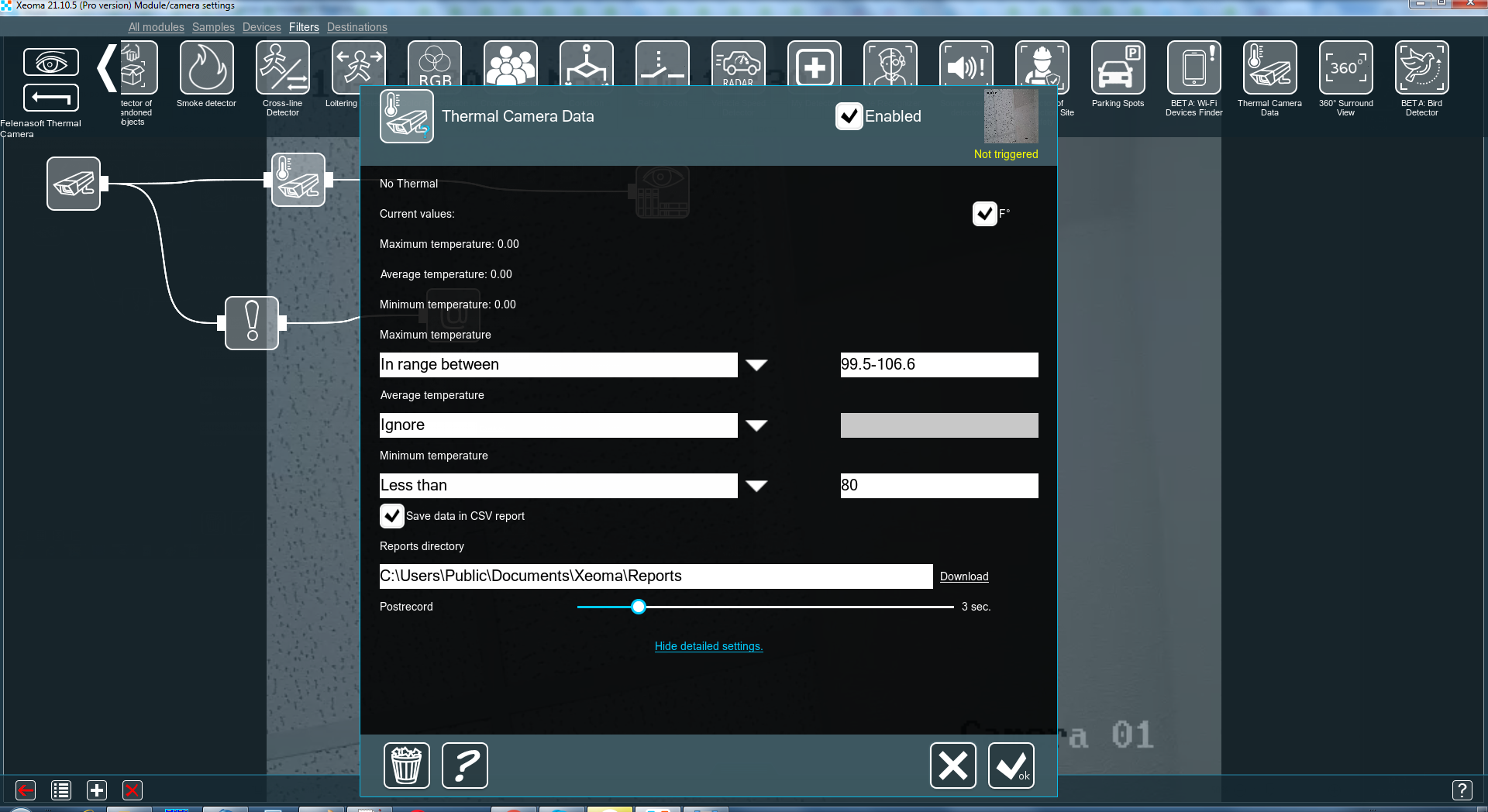 Select "Ignore" to have the system not react to a certain parameter. If several parameters are set to other state than "Ignore", the module will trigger if either of them is met.
The default temperature scale is Celsius. Tick the F check box to switch to the Fahrenheit scale system.
The Thermal Camera Data module can save reports in spreadsheet CSV files (tick the corresponding option in its settings for that).
CSV spreadsheets are used to form a powerful reports system. You can import CSV reports into programs like Excel or LibreOffice and build reports and graphs of any sophistication level there. Alternatively, CSV can be imported into mysql and used to form any kind of reports with the help of mysqladmin web interface – or just make a simple several-lines-of-code script for an automated reporting. See examples and guides in the Internet.
NO SPECIAL EQUIPMENT REQUIRED

No special equipment (except for Hikvision thermal camera) or a powerful standalone server is required.

No special cameras with embedded recognition detectors required – recognition processes are conducted on Xeoma's side. High quality video stream is enough – a regular Hikvision thermal camera will do.

Affordable price. The module is included in the price of the Xeoma Pro license – a one-time purchase, unlimited possibilities of the professional version of Xeoma with no expiration date.
HOW TO TEST
1. Download and launch Xeoma. Make sure your Xeoma is in a Trial edition or activate a PRO edition license.
2. Add a camera or let Xeoma add a default one for you.
3. Add the Thermal Camera Data module to the chain.
4. Set the required temperature range to which the module should respond.
5. Connect necessary reactions to the module: Application runner, Sending Email or Sms, Sound Alarm and/or others.
FREE TRIAL OF XEOMA
You can request free demo licenses for Xeoma here. Enter your name and your email to send the license to in the fields below, and click the 'Get Xeoma free demo licenses to email' button.
Have any questions? Need help? Please contact us! We will be happy to help!
| | |
| --- | --- |
| | Do you need something else? We can develop it and add it into Xeoma as the paid development. See details |

October 14, 2021
Read also:
Color detection
My detector
Sound Events Detector
Additional modules in Xeoma