Video surveillance system at sports building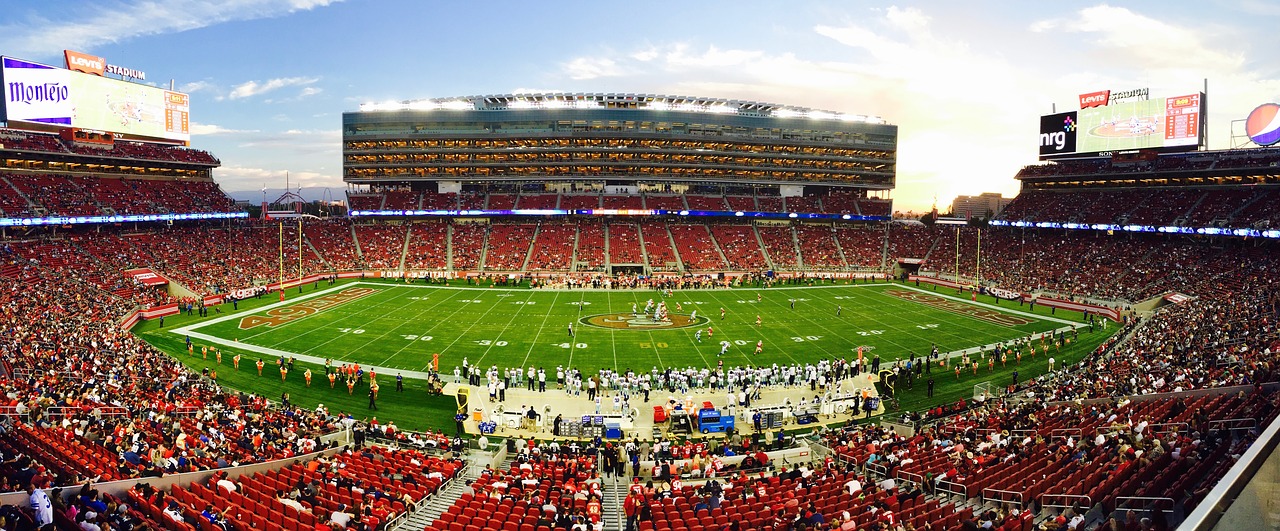 It's no secret that today a healthy lifestyle is in fashion, and the number of people who are keen on sports is increasingly growing day by day. Sports facilities – stadiums, sports palaces, fitness clubs or sports complexes with gyms, swimming pools, massage rooms – all these are socially significant facilities with a large area. These are places, where competitions and various events are held, and therefore sports facilities can be considered as places, where a large number of people gathers in masses. It is considered, the more popular the object is, the closer attention should be paid on the part of ensuring security. On the eve of the 2018 FIFA World Cup this issue is becoming especially relevant. Video surveillance is the ideal solution for controlling the situation at sport facilities, and combined with Xeoma this solution becomes the most effective.
VIDEO SURVEILLANCE SYSTEM AT SPORTS BULDING ALLOWS:
Regulate the flow of people at the entrance and at the territory of the sport object;
Control the adjacent territories, parking lots.
Prevent theft of customers' personal possessions;
Prevent equipment's damage;
Prevent attempts to violate public order;
Search for persons who committed an offense;
Identify the abandoned items;
Monitor the work of staff;
Identify visitors' misbehavior;
Solve disputes between visitors and employees;
Identify and prevent people's penetration in prohibited areas;

VIDEO SURVEILLANCE SYSTEM INSTALLATION AT SPORTS BUILDING

Sports facilities have specific features that need to be considered when engineering a video surveillance system. The video surveillance organization in the stadiums is a mandatory international requirement for ensuring security during the events. The cameras should be installed at the main and service entrance, at the ticket offices, in the parking lot, on the stairs, in the corridors, in the elevators, in the service rooms. Depending on the size of the sports building and its characteristics, it is necessary to choose the most suitable video surveillance cameras, allowing to monitor the grandstands, corridors, other premises of the stadium. The number of video surveillance cameras and their distribution depends on the features and sizes of the object. Video surveillance cameras should have a wide capture angle and high resolution, as well as the anti-vandal protection will be advantageous. To improve the video surveillance quality in the stadium areas, it is better to add video analytics: for example, face recognition, a detector of abandoned objects, license plate recognition.
Xeoma is an indispensable assistant in the video surveillance organization at such socially significant facilities: it has a complete set of modules for video analytics, possibility to integrate with access control systems and cash registers, complex settings are easily configured, and the main advantage is a graphic design: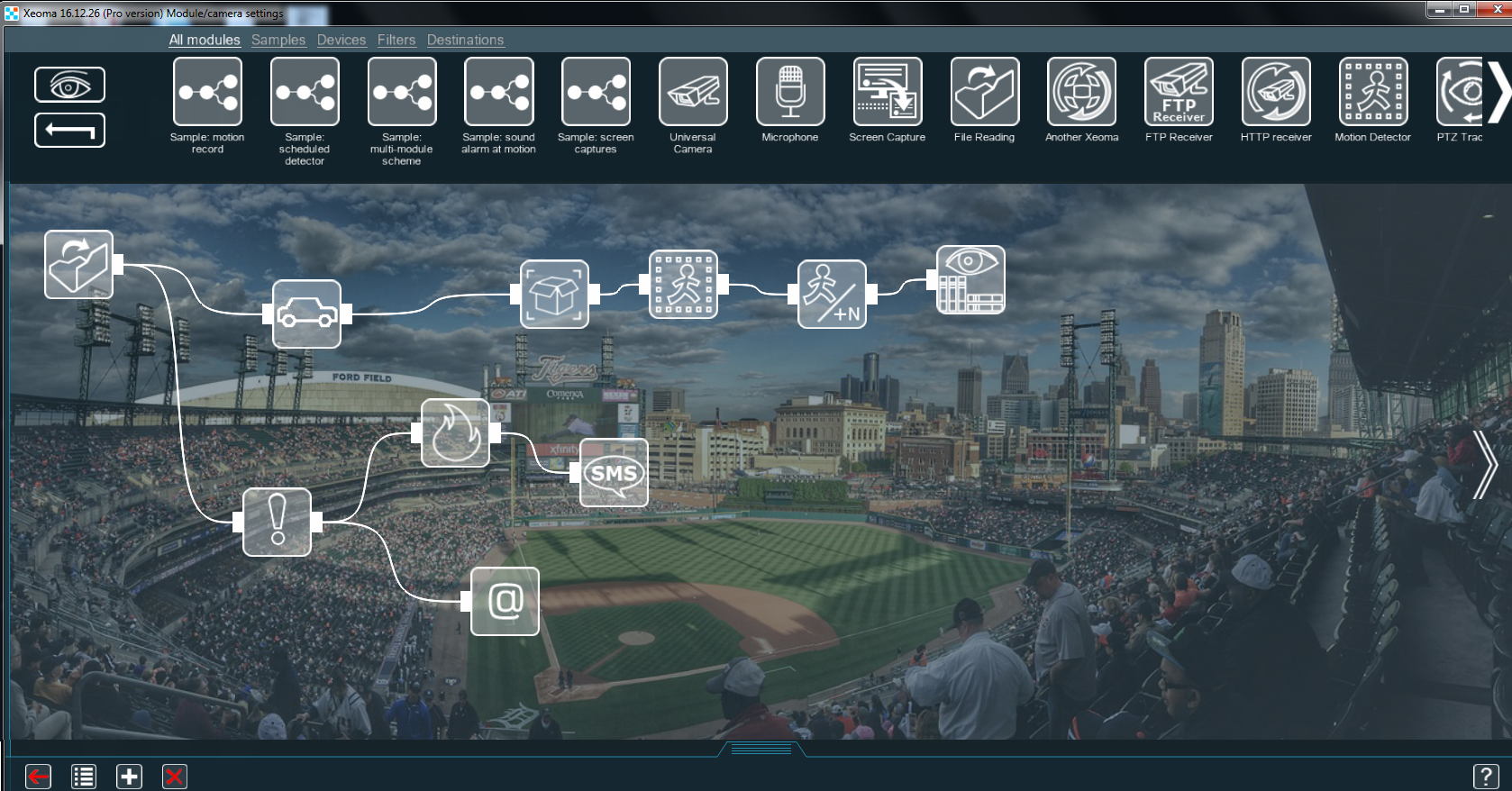 Both professionals and beginners will easily become familiar with Xeoma, which is especially important, when volunteers are involved in work at international competitions. Possessing Xeoma, you possess professionalism, security and high functionality.
March, 27 2017
Read also:
FIFA World Cup: stadium security is important, but safety is primary
Recreation bases: we provide safety
CCTV systems – your personal safety at the station