Seabird recognition in Xeoma video surveillance software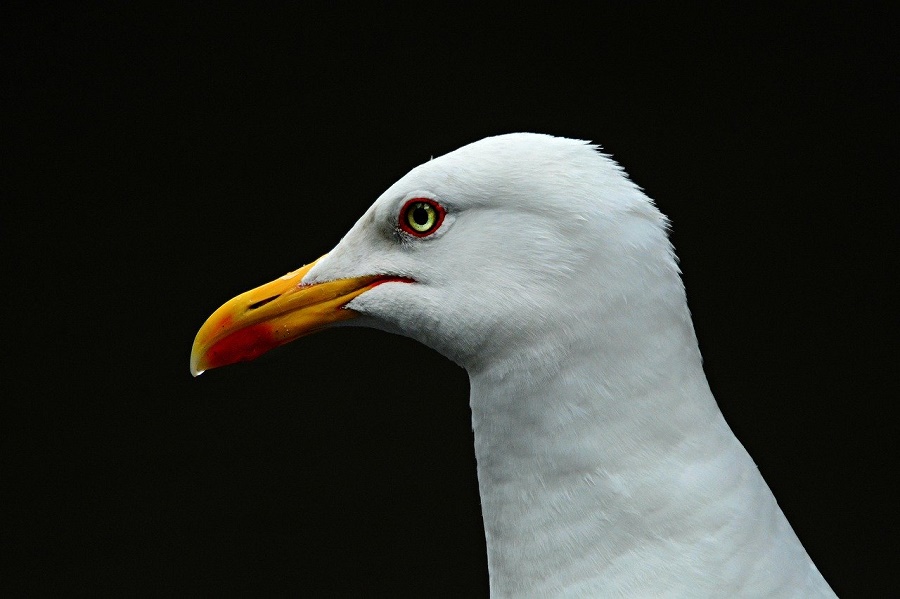 Seabird recognition

"Seabird Recognition" is an optional Xeoma feature based on Artificial Intelligence and neural networks. This detector enables use of the "Sea birds" option in the "Object Recognizer" module that can detect oceanic or sea birds in the camera image.
Such functionality can be used on fish farms or on marine fishing vessels to detect and repel seabirds in a timely manner, reducing profit losses. This module can work in conjunction with "Sound alarm", "HTTP request" or GPIO modules, setting necessary reactions.
Seabird recognition
The "Seabird Recognition" feature is based on Artificial Intelligence. This detector searches for birds in the camera view and, based on the knowledge base, classifies seabirds. If the bird fits the category of seabirds, the module transmits a signal down the chain to subsequent modules.
It is also possible to use this detector in conjunction with the "Switch to PTZ preset" module: the camera monitors the set points on a tour and at each stop takes its actions – it searches for seabirds in the camera view and starts a reaction to this event, or when camera is monitoring land – it's possible, for example, to detect faces.
No special equipment required – regular commonly available off-shelf computers can be used.
No special camera required – any brand or model supporting standard streaming protocols can be used. Just make sure that the image is clear.
A wide range of operating systems is supported: basically, any 64-bit Windows, Linux, Mac OSX from the list of OSes supported by Xeoma.
WHY XEOMA'S SEABIRD RECOGNITION IS BETTER

Saves bandwidth:
All done on your machine, no need to connect to any cloud servers.

Realtime video:
Works with real-time video streams. The more fps, the better!


Flexibility and versatility:
The module can be combined with other people analyzing and statistics modules works in different conditions.
BIRDS RECOGNITION IN XEOMA
EASE OF USE
Xeoma's "Object Recognition" module has very flexible and simple settings, so you can choose the "seabirds" recognition model. Besides that, there's a possibility to specify the detection zone.

NO SPECIAL EQUIPMENT REQUIRED

No special equipment or a powerful standalone server is required. Recognition load is on average 20% more than that of a regular camera in the program. Use our calculator here

No special cameras with embedded recognition detectors required. Recognition processes are conducted on Xeoma's side. High quality video stream is enough. Point the camera as perpendicularly as possible towards the objects.

Affordable price. Depending on the required conditions and the desired result, you can choose Xeoma Pro or Xeoma Standard licenses and purchase the additional module "Seabird recognition". Check prices for Xeoma Pro and Standard and for Additional module "Seabird recognition"
FREE TRIAL OF XEOMA
Try Xeoma for free! Fill in the fields below and you will get an email with a demo license for the Xeoma Pro edition and all Additional modules, including the AI-powered 'Object Recognition' module with the seabird recognition option.
To do that, enter your name and your email to send the license to in the fields below, and click the 'Get Xeoma free demo licenses to email' button.
June, 9 2020
Read more:
Age Recognizer in Xeoma video surveillance software
Gender recognition in Xeoma
Additional modules in Xeoma