Mobile surveillance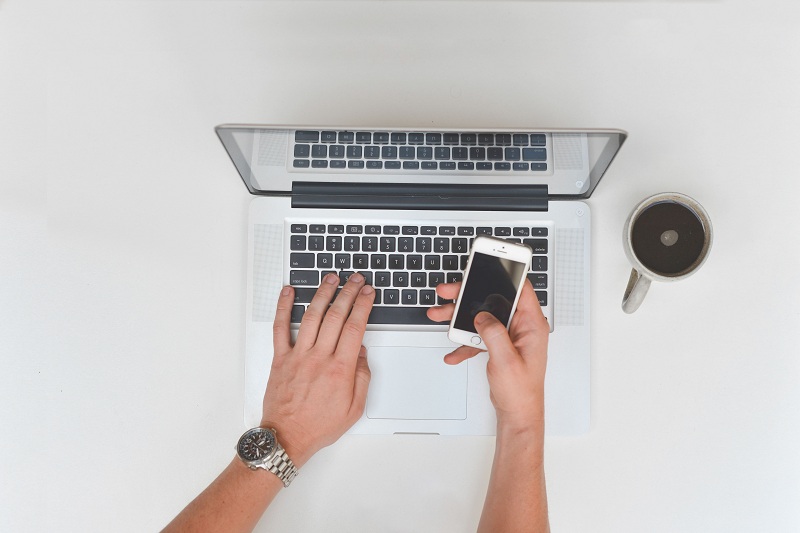 In the 21st century, life is becoming more dynamic, as high technology is rapidly developing. Nowadays mobile phones can be much more powerful than desktop computers, and our requests for handheld device functionality are constantly rising. Mobile video surveillance systems became real, because a high-speed data connection allows us to view any video recordings, even if these are recordings from remote video cameras. A mobile phone, unlike a computer, is always with you and therefore mobile surveillance is very convenient.
You can install Xeoma application on your Android or iOS smartphone and connect as a client to the main Xeoma server. Moreover, Android can also be used as a server, and your mobile surveillance system will have the same functionality, as stationary systems have.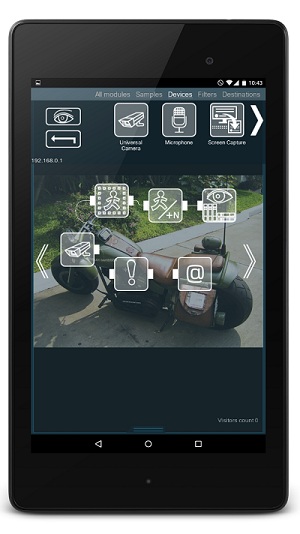 How to get started on a mobile device? It's simple: download the free Xeoma app on our website or on the AppStore, Playmarket, Huawei AppGallery.
• If you download the app for iOS or app for Android called "(Client part only) Xeoma Video Surveillance", only the client part of Xeoma will be launched – you will need to connect to another machine where the server part is.
• If you download Xeoma Video Surveillance app for Android, the server part of Xeoma will be launched as well as the client – you can stay connected to this very device (thus getting a standalone Android surveillance system), or connect to another server.
To use your smartphone (under Android) as a server, connect the cameras through the + menu (the application will automatically find and connect your cameras in the local network, including the built-in camera), configure modules, reactions, create users and their access rights and much more.
To connect as a client to the server with the configured video surveillance system and view the video recordings online or in the archive, enter the data in the Connection Dialog: Main menu -> Remote access -> Connect to the server part of Xeoma.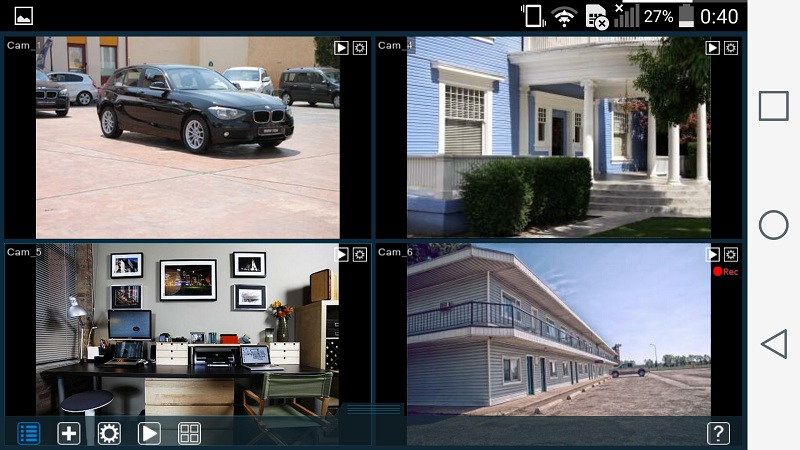 Mobile surveillance can also be cloud-based. Xeoma Cloud mode is available for iOS and Android mobile phones. Cloud surveillance helps you avoid the cost of buying /maintaining a server. Moreover, you can forget about the concern for the safety of video recordings, as they are processed and stored on our server.
One more advantage of mobile surveillance systems is that you can receive push notifications (on the client side) on a smartphone at a certain event and always be alert. Install the "Pop-up Notifications" module in your modules chain after the required module and receive notifications, for example, when a specific object (person/animal/bird/motorcycle/car) is detected in the camera monitoring area. When triggered, the module beeps, the LED flashes and Xeoma application icon appears in the top notification bar of your mobile phone.
You can also create a ready-made video surveillance system based on an Android device: not only a smartphone, but also a laptop, netbook or tablet. Find details in our article.
| | |
| --- | --- |
| | Check out our article about "Mobile notifications" module in Xeoma that allows to receive notifications in mobile devices running iOS (iPhone, iPad) and Android even without connecting to the server (Push-notifications). |
July, 17 2019
Read also:
"Mobile notifications" module
Mobile video surveillance with Xeoma free Android app
Full-price CCTV solutions vs. CCTV rental
Xeoma is the video surveillance bestseller
Additional modules in Xeoma