| | |
| --- | --- |
| | Image crop module in Xeoma |
The Image Crop module allows to dynamically crop the camera image.
This module is available in all versions of Xeoma. Versions comparison table and list of available modules can be checked here.
Module's settings

Add "Image Crop" module in your modules chain and connect it to the "Preview and archive" or "Preview" module (or other modules that are required).
"Image crop" module's settings are simple, yet flexible.

Mark the zone you want to keep red in the module's settings. Unmarked pieces will be cropped.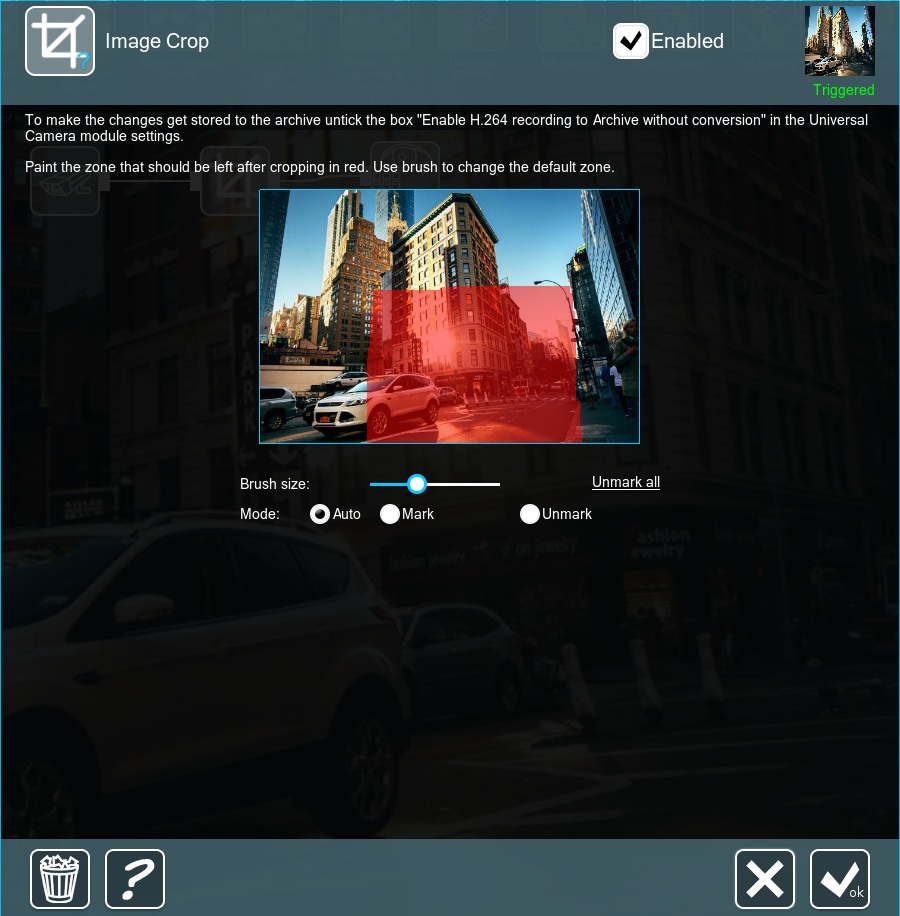 If you'd like to record the cropped image into archive, please untick «Enable H.264 recording to archive without conversion» in «Universal camera» module's settings.
| | |
| --- | --- |
| | If you have questions about video surveillance software Xeoma, you can check our FAQ or contact us. |
March, 5 2021
Read more:
Slip and fall detector
Face detector
ANPR
Heatmap in Xeoma
Video surveillance as a marketing tool
Emotion recognition
Smart card reader
Object detector
GPIO module in Xeoma.
Move to PTZ preset
FAQ, frequently asked questions