← Back to the rebranding tool page
Step-by-step guide on using free rebranding of Xeoma
Download the free rebranding utility from our site and unpack the archive. You will get a rebrand_bundle folder. Follow the instructions in the readme.txt file in this folder to customize Xeoma.
Please note that the rebranding utility only works under Windows but you can customize Xeoma for all operating systems Xeoma supports with its help.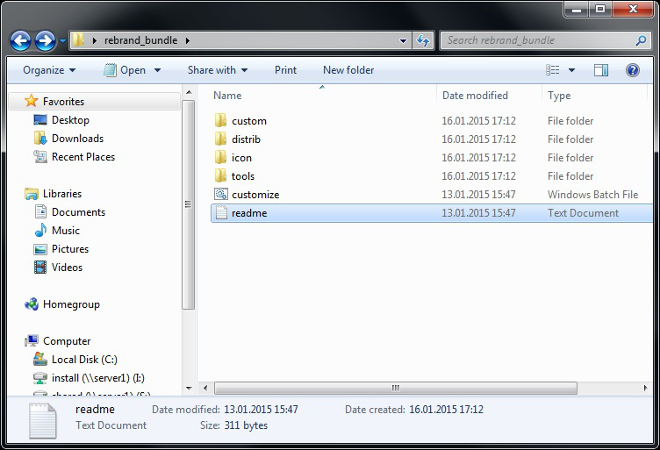 Customization process consists of a few simple steps:
1. Place Xeoma that you'd like to customize into the distrib folder, subfolder with name corresponding to the operating system.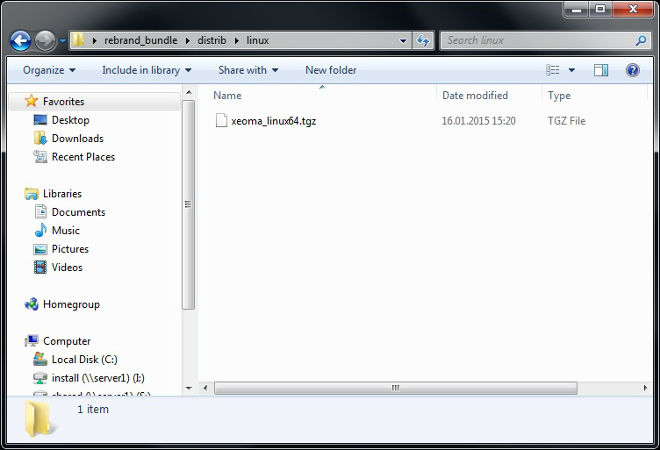 2. If you'd like to change the icon of the program, place the new icons into the icon folder – .ico for Windows and Linux, .png for Android, .icns for Mac OS X.
If you don't need that, you can leave the original Xeoma icons or leave this folder empty.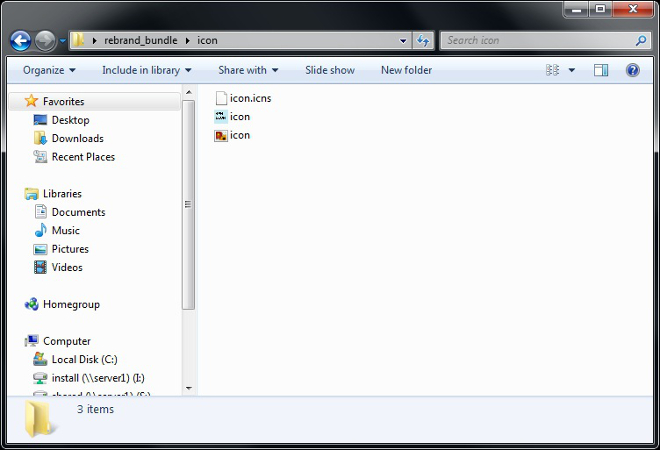 3. The oem_info.xml file in the custom folder is where you can change the program's name, add information and contacts of your company, hide or show some menus, make Xeoma run as client only, and so on. You can open and edit it in a text editor. Then save the changes.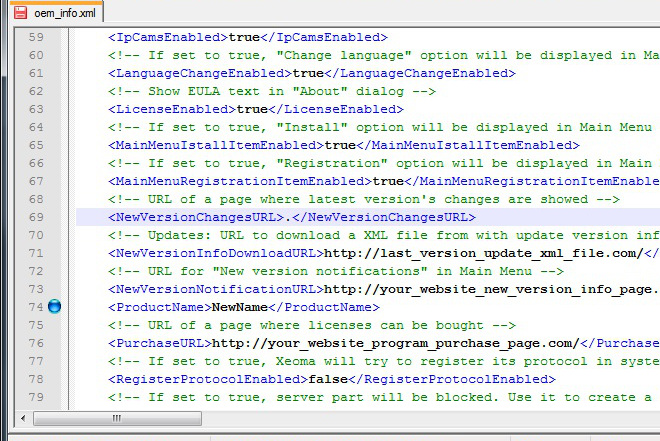 4. You can change Xeoma's web browser page icons, text font and color in the web.xml text file in the custom folder. You can open and edit it in a text editor. Then save the changes.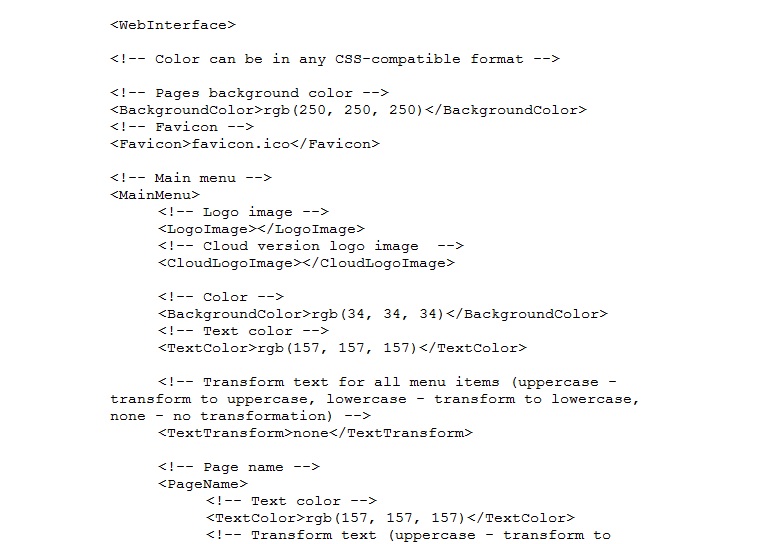 5. You can change background color, modules icons, add splash screen in the skin.xml text file in the custom folder. You can open and edit it in a text editor. Then save the changes.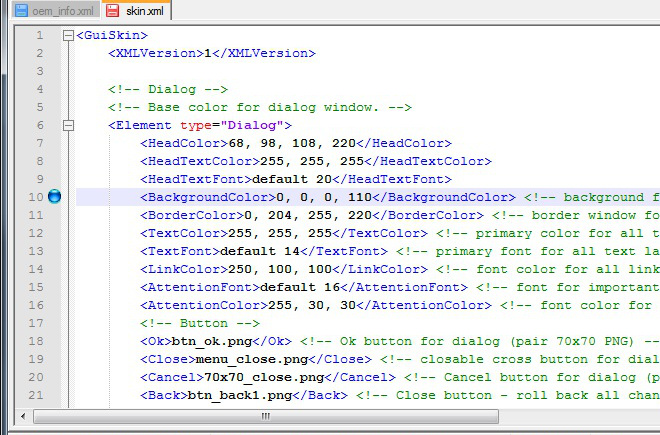 Please note that icons might have several states: idle, on cursor hover, and sometimes on press. For example, the Ok button (the tag remark says it's a pair icon, 70×70 PNG). You need a 70х140 icon picture with one image on top of other in s single png file (upper part for idle state, lower for on cursor hover).
6. After you've prepared everything, run the customize.bat file. A console will be shown: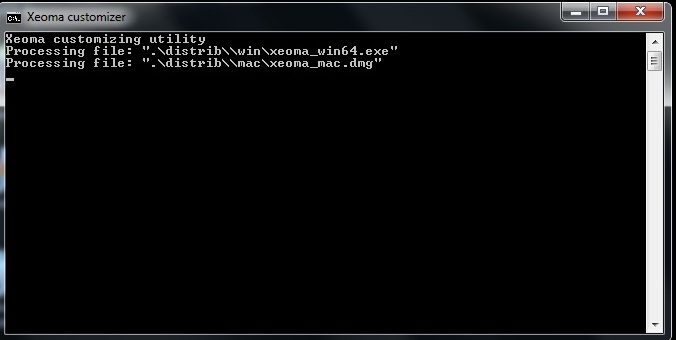 7. There will be a log file named customize.log created in the rebrand_bundle folder. Open it to see the information about successfully completed rebranding or customization errors.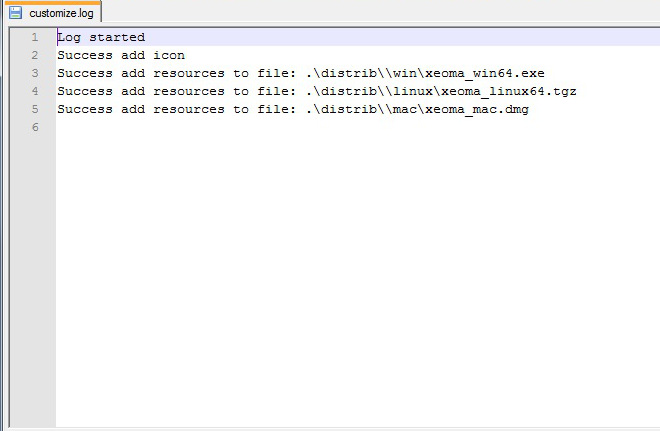 8. After the console closes and there's a message about successful customization in the log, you can find the customized new program based on Xeoma in the distrib folder: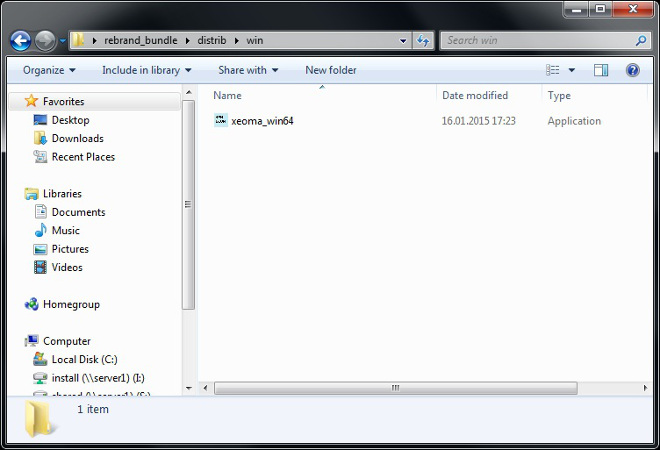 9. Run the new program. In our example, we change the program's name and logo.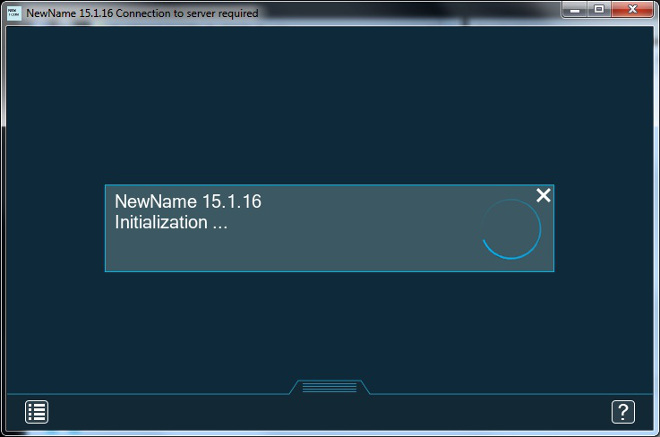 10. If Xeoma was not launched or activated on this computer before, customized version will look like this: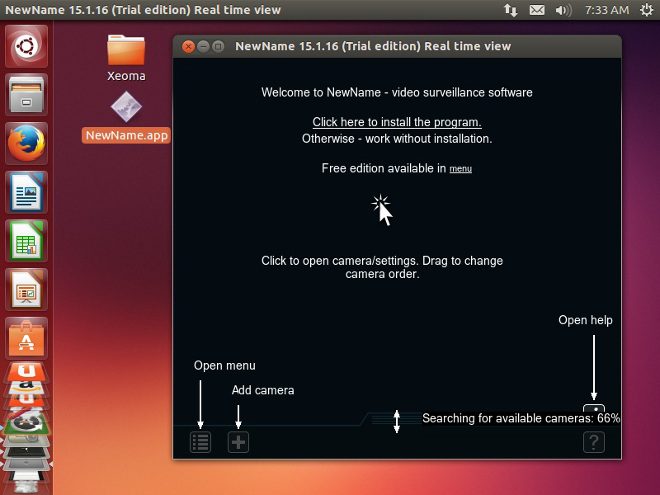 10. If you install your customized Xeoma with a new logo via Main menu > Install > Install, you will get the shortcuts with the new logo as well (except for if you tick the Hidden mode installation, in which case no shortcuts are created at all):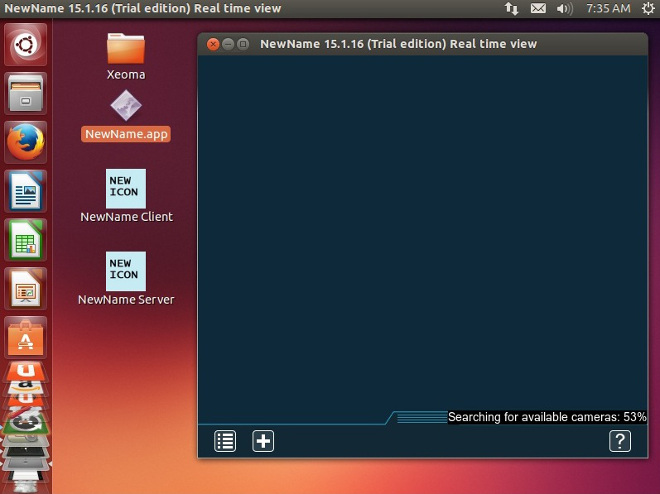 Troubleshooting
Errors as well as messages about success will be saved to the customize.log log file. It will help you troubleshoot any possible customization issues. Mainly, if you're getting a customization error, make sure that Xeoma on this computer is turned off. Contact us for more help
Please note that the utility only works under 64-bit Windows.
If the distro disappers from the folder after customization is run, try making the path to the utility without spaces in folder names.
Download Xeoma's free customization and rebranding utility now.