Best video surveillance solution 2021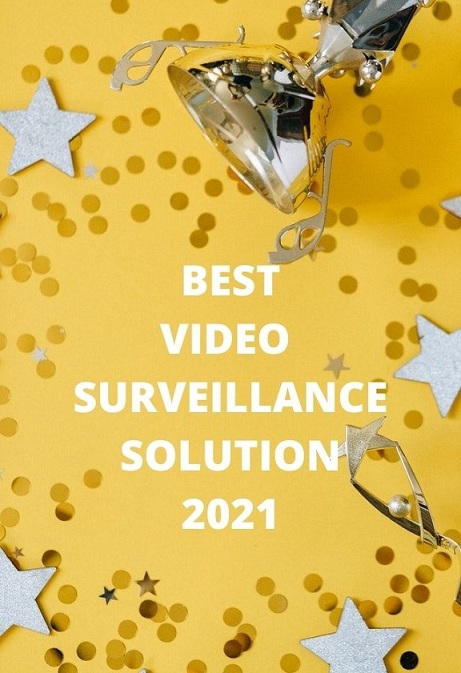 Looking for the best video surveillance solution in 2021? We'll gladly help you out.
Here's a list of main points that the best video surveillance solution 2021 should contain:
All cameras in one window – preview mode
Single camera view mode (high resolution)
Zoom
Archive recording (unlimited)
Wide range of video analytics
Remote access
Simple and flexible settings
Plug-n-play solution (1-click ready)
Supporting of various camera brands
Prices for any budget
We know the software that does all that and even more! And the name of it is Xeoma.
Xeoma is a ready-to-go product that can be used with 99% of all camera brands on the market. Simply launch Xeoma, and it'll scan your local network and find all cameras automatically. And if your cameras are remote, there is a series of ways to add them too.
Xeoma's video analytics contain all essential features for the best video surveillance solution in 2021 – from basic to the advanced ones including AI-powered modules.
The best video surveillance solution in 2021 Xeoma allows you to review your cameras remotely, and the great thing is – Xeoma mobile apps are free of charge. Use your smartphone, tablet, laptop or any other device and review your cameras from anywhere. Look after your beloved ones, pets, home, office, cars, garage or anything else whenever you need. Xeoma will be your relentless helper. After all isn't it what the best video surveillance solution in 2021 should do?
Another important thing is unlimited archive that should be based on your disc capacity only. Xeoma is a great example of fine-tuning the archive settings, when as a result you receive the perfect variant for your precise requirements. Not only does Xeoma support saving video feeds to various discs – mounted, USB, HDD etc. It also offers distributed recording from disc to disc where the program automatically switches storage of recordings to the next disc if the previous one is full.
Xeoma is definitely the best video surveillance solution in 2021 because it can be used for any project and will suit any requirements. It has various modes of functioning for any budget (including the 100% Free version). And its flexible LEGO-like modular system is so extremely easy to manage that even users with no technological background can handle it – and even enjoy playing around with the modules and settings.
Application fields to use Xeoma – best video surveillance solution in 2021 – in:
– Home video surveillance
– Office video surveillance
– Videowall installation
– Large video surveillance system (plant, factory, mall, shopping center, airport)
– Video nanny surveillance system
– Online camera streaming (embedded on a website or streaming on Youtube)
– Security gatehouse surveillance (checkpoint)
– And other fields
Xeoma is suitable for any requirements and can handle any task from the small one to the corporate level. Create your own perfect CCTV system with Xeoma – best video surveillance solution in 2021.
Another great addition to the best video surveillance solution in 2021 Xeoma is free demo! We provide demo licenses absolutely free of charge. Test Xeoma and see for yourself. It has something great to offer.
FREE TRIAL OF XEOMA
You can request free demo licenses for Xeoma here. Enter your name and your email to send the license to in the fields below, and click the 'Get Xeoma free demo licenses to email' button.
You can also find more about Xeoma in this video:
October, 1 2021
Read also:
Xeoma User Manual
Xeoma modes comparison table
15 reasons to choose Xeoma over other VSS
Download Xeoma