Protect your home while you are on a family vacation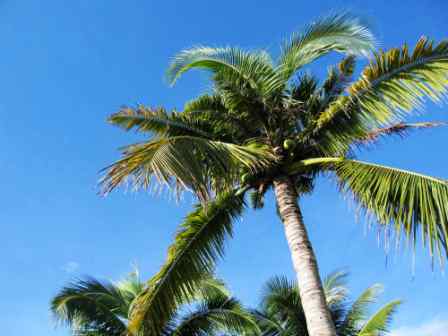 Summer is in full swing, which means that it is time for a family vacation. With the pace of modern life each of us wants to relax away from the bustle of the city, away from the noise and work in a stuffy office. Many gladly go to their country houses or cottages to spend those precious days. Others go abroad on a family vacation.
However, it is not a secret that during the summer holidays, the amount of burglaries increases from 41% to 72.6%. So it's time to think about how to protect your home from thieves (hacking).
To be on a safe side we need to stay one step ahead of the criminals, sometimes even by predicting their behavior and spotting anomalies in passers-by behavior. Some simple and effective home security tips will help you cope with this problem.
Firstly, it is not necessary to notify all your friends about where you are going on your family vacation. This may be easier said than done, especially for those who often share personal information on social networking sites. Trust that it's better to share your photos with your friends when you come back than to come back to the empty house.
Secondly, tell about your plans only to your trusted neighbors, and leave them a spare set of keys, they will come to check out your apartment, feed the cat and water the plants. Arrange to have a neighbor pick up your mail, bills and newspapers when you are on a family vacation. If that isn't possible, cancel all deliveries, including newspapers.
Thirdly, set a good door lock. If you are worried about someone picking or forcing the lock, which is generally easy to do, use more secure locks including ones considered pick-resistant. Close your windows and check the back door. It will also help you to scare the intruder.
The fourth and the final, thieves can look at your meter, so you should leave any electrical appliances switched on, to create the appearance of your presence in the apartment. For example, you can set up video surveillance at your home and leave your PC switched on.
Modern people are used to live in the flow of news and constant exchange of information. Even spending their holidays abroad, they want to know what is happening at home. See with their own eyes! Was your car scratched by the neighbor or was the parcel thrown on the porch so that the safety of its contents is now a big question?
You can watch what is happening at your apartment with the help of your smartphone or tablet in real-time. This will help you react quickly, for example, to call relatives or neighbors. You can also justify your complaints to the delivery service on arrival home.
For all this, we have developed a program for you. Xeoma is a simple and modern video surveillance with your own hands! Together with Xeoma you will make your family vacation calm and pleasant!
02 July 2014
Read also:
Video surveillance for home usage or for small systems
Going to vacation, provide safety for your pets. Xeoma + Ubuntu, User's testimonial
New Year home safety tips
Video surveillance at the assisted living home