Partner program for software stores and catalogs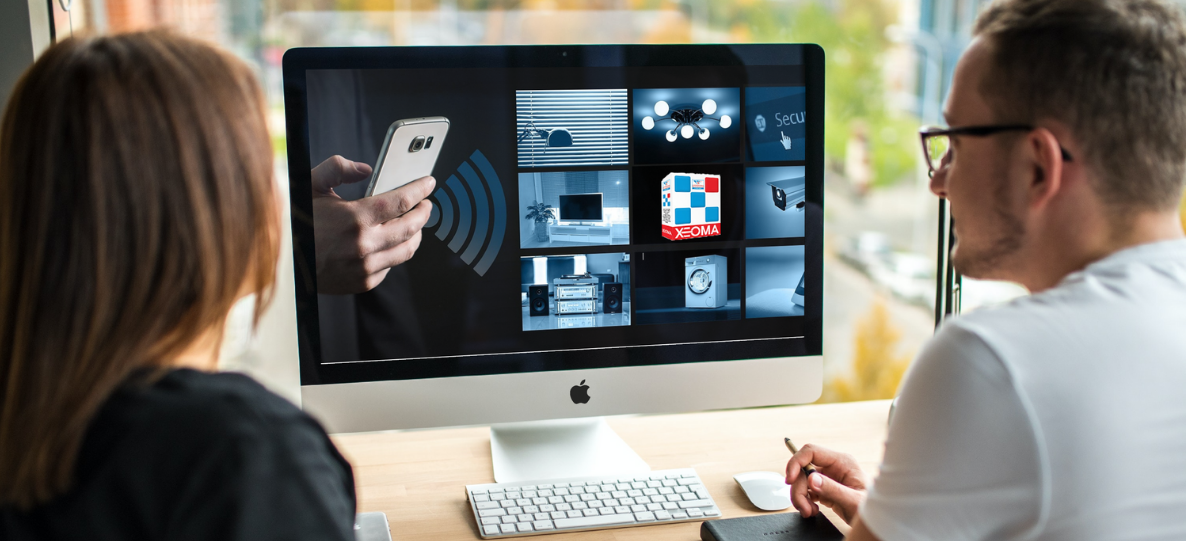 If you have an online store for apps and software, or a free downloads software catalogue, we have an easy yet profitable dedicated partner program for you! Add Xeoma video surveillance software in your web portal to help your website visitors get the best solution for their security and business tasks.
| | |
| --- | --- |
| | For sellers of computers and their parts, smart phones and tablets, video cameras and other video surveillance equipment, please see this partner program as well |
FOR FREE DOWNLOAD WEB PORTALS
Add Xeoma to your catalogue! Xeoma is the top-rated quality software, working in Mac OSX, Windows, Linux (including Linux/ARM), Android and iOS. Xeoma has over 100 features, including almost 3 dozens of smart video analytics that can be successfully used in various industries (governmental, municipal, production, HoReCa, retail and wholesale) as well as in private installations.
Contact us – we will provide media resources, screenshots, demo videos, as well as descriptions and company info for the listing.
Wanna do an editorial review? We're in! We will provide demo licenses and unlimited consultations, and post the review on our website.
Examples of Xeoma video surveillance software posted in download portals:
---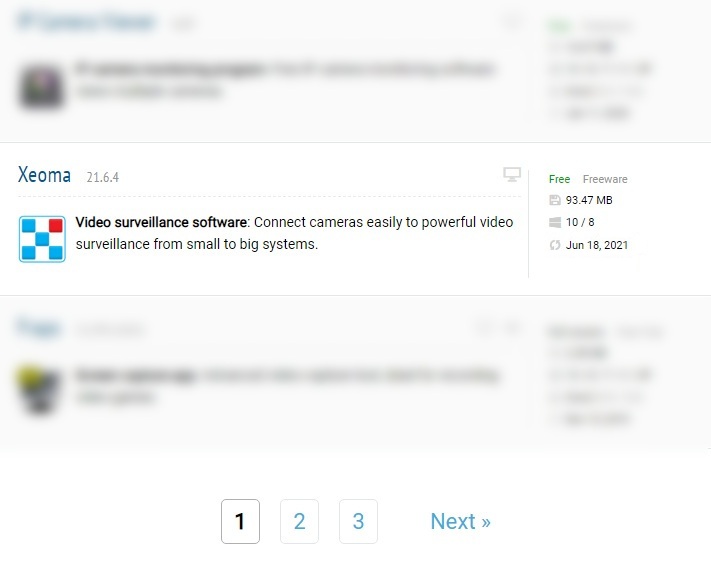 ---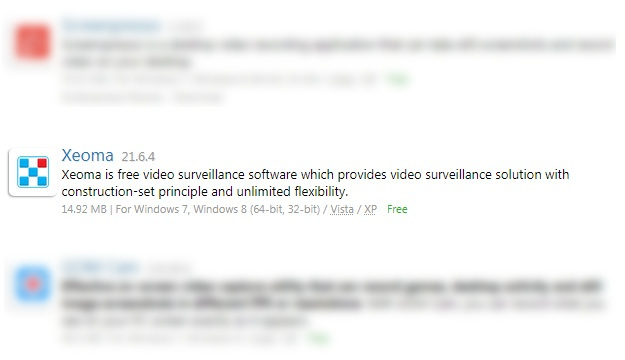 ---
FOR APP STORES
Distribute Xeoma high-selling software on your website, and get partner commission from Xeoma sales. Benefit from Xeoma's more than 10-years history, widest acquired target audience, and powerful video analytics possibilities including those based on artificial intelligence. Xeoma offers easy-to-understand configuration and pricing policy, innovative interface that users will appreciate and enjoy using.
The special offer is perfect for stores that sell
* Android apps,
* Windows software,
* Mac OSX applications,
* Linux utilities and tools.

WHY SELL XEOMA?


Wider choice: Even if you already feature other video surveillance solutions, adding Xeoma will give your website visitors more choice. Xeoma's ratio of features, supported equipment, usability and prices is unique and will attract customers that are looking for simple yet cutting-edge software!

More features: Xeoma allots more than 100 features, including smart video analytics and features based on neural networking. Some of the features are unique, only available from Xeoma, especially when it comes to usage in non-Windows operating systems. Learn more

Wider support for OS: Xeoma serves 99% of cameras in the world and nearly all major operating systems from Linux, Mac, Windows families, even under ARM architecture and in Android devices (iOS client is available). Xeoma works on micro computers like Raspberry Pi, ODROID etc, on Android tablets and smart phones, or personal computers under Mac OS, Windows or Linux. Cloud service also is available.

Lower price: With Xeoma's 4 commercial editions users with any budget will not leave with empty hands. Tempting prices and transparent pricing will cover almost any niche, from 1-camera personal systems, to multi-billion branched corporations.

Bigger benefits: Xeoma's partner program allows you to get income from sold Xeoma, hassle-free. Perfect passive income! Contact us for conditions centered around you

Lower resource consumption: Thanks to multiple optimization techniques, Xeoma software provides lower resource utilization. It allows to save on equipment and hardware which for large systems is a viable advantage.

Wider support for cameras: It supports easy connection of 99% cameras in the world, even no-name cameras made in China. Allows to easily combine cameras of various models and types in a hybrid system.

Easier to work with: Xeoma differs from the competitors thanks to its innovative user-friendly contemporary interface that doesn't call for long hours of initial training. Ready to work in seconds after download, configurable within minutes with smart default settings and room for sophistication as-you-go.
Easy to learn and doesn't require installation of additional components or plugins.

Faster development: Xeoma is certified software that has been developed for 10+ years with monthly releases with new features. It is trusted around the world in thousands installations in companies like Gazprom.
Example of Xeoma in a software store: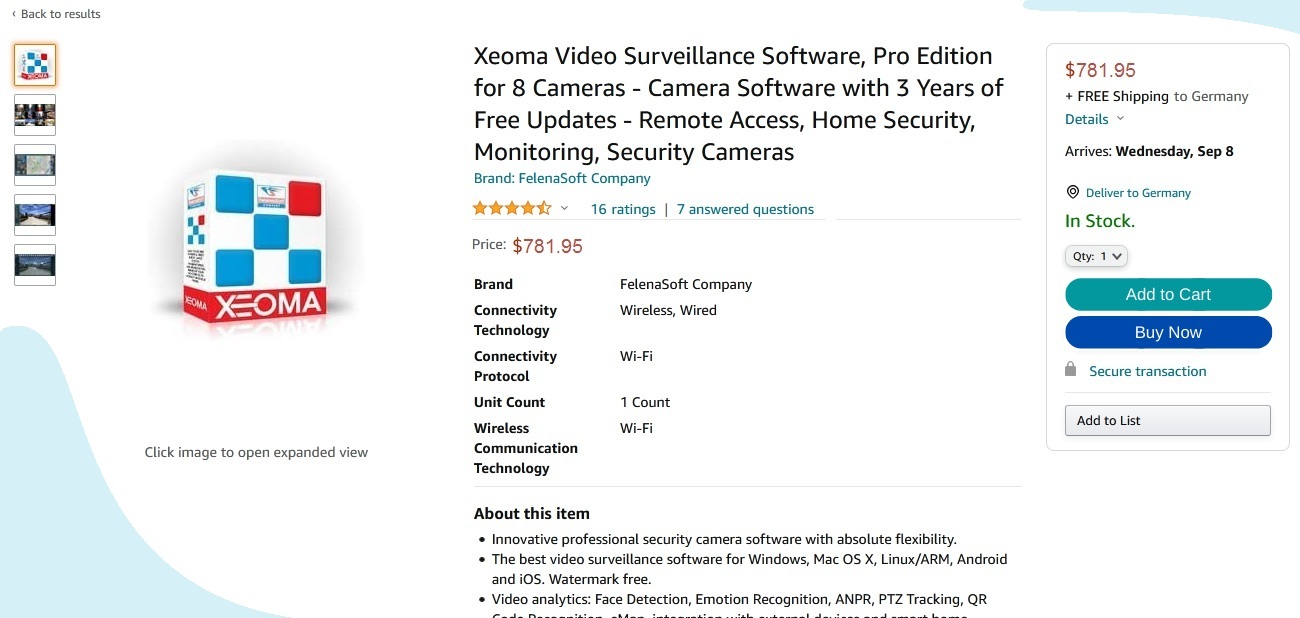 | | |
| --- | --- |
| | Free rebranding is available so you can supply Xeoma under your name of choice! Details here |
Contact us – we will provide media resources, screenshots, demo videos, as well as descriptions and company info for the listing.
The software is stable and reliable, it doesn't have any spyware or malware (our app is approved by Google Play, AppStore).
Customer care and technical support is done by our side.


Video analytics of the new generation
Over 100 features, with contemporary video analytics that can be used for enhancement of security and health matters, as well as for optimization of business operations and automation of time-consuming and tedious tasks.
• Face Recognition
• Search by photo
• ANPR
• Vehicle Speed Detector
• Emotion recognition
• FaceID
• Color recognition
• Text Recognition
• Object recognition
• Crowd detector
• Gender recognizer
• Sound Events Detector
• Sports Tracking
• Mask Detector
• Eye Tracking
• Seabird Recognition
• Age recognizer
• Slip and Fall Detector
• QR Code recognition
• Smart-Card reading
• Construction Site Safety
• Parking Spots
• 360° Surround View
• Drone and Airplane
• Abandoned Items
• Loitering Detector
• Visitors Counter
• Heatmap
And almost 100 more! Read more
Xeoma spheres of application
• Banks, pawn shops and financial organizations
• Airports, railway or underground stations, and similar places of public gatherings
• Shops, malls, retail and wholesale stores
• Advertisement and promo stands, billboards, banners
• Beauty parlors, hairdresser shops, nail bars and similar services
• Restaurants, cafe, and similar HoReCa establishments
• Yoga and spa centers
• Hotels, hostels, motels, etc.
• Offices, call centers, etc.
• Open air public events (meeting, concert)
• Safe city programs (detection of gunshots, screams, aggressive behavior, people falling down, etc.)
• Police, road safety (search for missing vehicles or people, fine-imposing system for traffic violations)
• Education: schools, universities and campuses, kindergartens, art and dances courses
• Medical organizations (hospitals, walk-in medical offices, ambulance vehicles)
• Public and cargo transportation
• Construction businesses
• Production, mining, drilling (automation and optimization)
• Farming (crops, fish, cattle, etc)
• Seafaring, cruise ships, ports
• Military and army
• Entertainment (zoo, bowling, stadiums)
• Smart home systems
• Control of access to private, commercial or governmental territories
• Private uses (surveillance over nanny, elderly, children, workers, etc.)
---
Start working with Xeoma today! Any questions? Contact us!
We are open for suggestions and strive for a mutually beneficial partnership. Please contact us if you have other partnership ideas or need individual conditions.