Xeoma Foscam Software
Foscam is one of the largest camera manufacturers in the world. It's understandable why Foscam security cameras are that popular – good quality, low price and nice design – what else would you wish for?
Our users choose Foscam security cameras very often, as they know that Xeoma is a great Foscam software, it fully supports all the cameras' features.
Alongside with all the advantages, Foscams are among the cameras that are frequently getting "hacked" and exposed to Internet. Well, it has little to do with the manufacturer, as almost any cameras can be exposed to Internet if you don't prevent it.
Cameras usually have their Foscam IP camera software preloaded. The issue here is that each camera is given the same password and login by the manufacturer for remote control. This makes your camera very vulnerable and accessible to anyone on Internet. Especially if someone has the same camera.
You have probably heard of that scandal story when thousands of private cameras were exposed online, just because their owners hadn't changed passwords. Attackers were swearing at babies, scaring them, trolling adults through cameras' speakers.
If you don't want to expose your private life to anyone on Internet, we advise you to set Xeoma Foscam Software with your Foscam security cameras. Just make sure that you made up new username and a solid password in the Web Server module. This will protect you and your loved ones from stealing your camera stream, and give you peace of mind.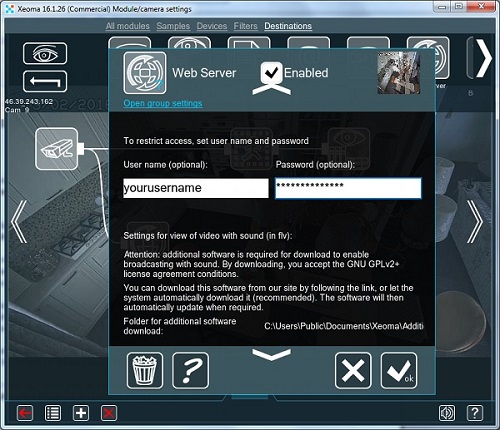 See also:
GeoVision Software
Three best Xeoma Hikvision software programs
How to choose surveillance camera
How to choose and connect cameras
26 February 2016