Access control innovations: automation in university campuses and other entrance checkpoints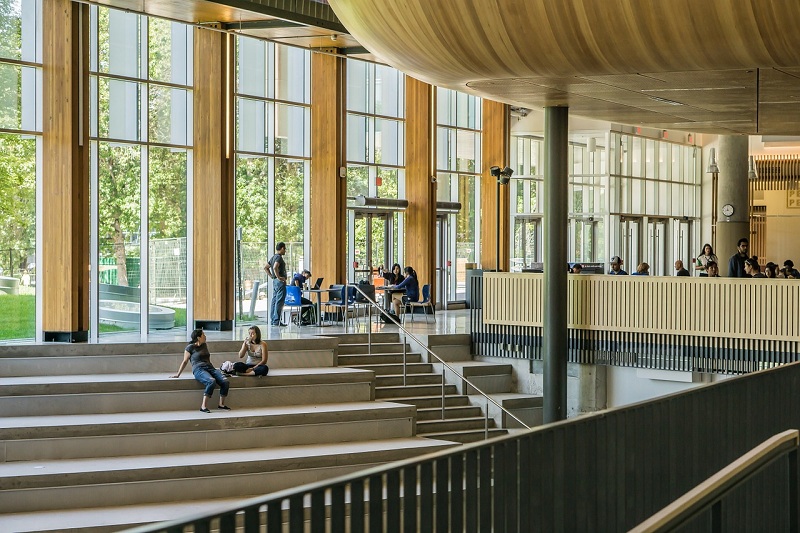 As things stand, access control is an important part of an effective security system. True, you will not have to worry about robberies in a house if you filter robbers out at the door.
Access control of some kind is used not just in high-security facilities, but even in kindergartens, schools, universities – whether it's a human patrol like a security officer watching over visitors, or access control equipment like gates, fences with an access card or chip you have to use to get past, or an ID card you have to feed to a gate machine.
But what if you need more?
After all, security officer cannot possibly remember anyone or pay full attention at all times, and they do get tired working long shifts.
Human labor costs more than a machine's but an ID card or a chip key can be lost, stolen, or given to someone else willfully, and a stupid machine cannot tell one person from another.
Can you get the best of human patrol ability to analyze and suspect, and a machine's tirelessness and cost-effectiveness?
Yes, you can. Technological advancements bring more ways to make life easier and automate some routines that weren't even imaginable formerly. Artificial Intelligence is gaining head-spinning momentum exactly because they combine nonstop operation with human's understanding of shades of context. This is also relevant to access control.
One of Xeoma's recent innovations is the Face ID module that can compare a face in camera's field of view with an ID photo. The module works in combination with smart card readers like those made by Omnikey or with any cards that have a QR code referring to database with the list of authorized people. Various options for reactions allows integration with equipment like turngates, door locks, etc.
Only after the identity is confirmed, the gate can open. Besides, you will have entry logs and records for any person that attempted to visit the facility.
This innovation can be used for access control in next to any entrances with no human supervision and still high requirements for security level, where such double authentication will be of utmost necessity. Perfect examples are university campuses, entry to libraries, gyms (where membership shouldn't be passed to other people), restricted-access rooms (banks, medical facilities, management office), etc.
Artificial intelligence is forecast to get to new heights any day. It is time to jump in to a progress train and start using the best there is on the market for automation of access control that provides surprising level of security. Say no to compromises!
3 August 2019
Read also:
Additional modules in Xeoma
Face ID module and its setup
Additional module: Smart card reader – access control system in Xeoma