Create a review video about Xeoma and post it on Youtube
Get Xeoma Pro license for 4 or 8 cameras in reward!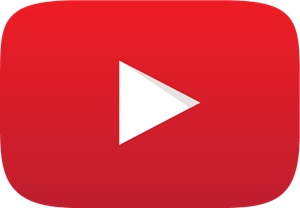 We are more than happy to announce the giveaway for YouTube users! Just share your review video of Xeoma on YouTube channel and get a Xeoma Pro license for 4 cameras (or 8 cameras*) absolutely for free!
Take part in our promotion and create your own video surveillance system absolutely free of charge!
Attention: if you need a demo license to test Xeoma please contact us.

Requirements:
1. Subscribe to our YouTube channel – XeomaSoftwareEng
2. Make a video at least 2 minutes long and upload it to YouTube
3. Create a descriptive title and use "Xeoma Video Surveillance Software" phrase in it (e.g. "How I created a video surveillance system for my home using Xeoma video surveillance software")
4. In the description of the video, leave a brief description of what you like about Xeoma, how and why you use it
5. Put the following tags: xeoma, video surveillance software, camera software
6. Add a Subscribe button (at the end of the video) or a Channel card (at the beginning of the video) with XeomaSoftwareEng
7. Make sure to add our website address – www.xeoma.com – to your video
Important condition: please note that your channel should be created at least 1 year ago and have 10+ followers.
*BONUS: create a professional and creative video about Xeoma with voiceovers and colorful video screenshots, and tell us how you use the program or plan to use it. As a reward we will gladly gift you Xeoma Pro license for 8 cameras. The video must have >1000 views. Please note that we reserve the right to decide which license to grant for this special offer.
Once the terms are met, let us know via this contact form and provide the active link(s). Our team will contact you shortly.
You can participate in this offer only once (i.e. 1 Youtube account = 1 Youtube video).
Please note that by participating in this special offer you consent to the placement of your video on our website and in our account on Youtube.
If you have questions regarding this special offer, please contact us. We will also be glad to discuss your suggestions and get your feedback!