Video surveillance complete unit with Xeoma
Most video surveillance projects don't have time to choose software, hardware and accessories separately. They need a complete solution, and quick. This is the niche you can get your share of.
Xeoma is not just contemporary software for video surveillance. You can easily create a complete unit for video surveillance for such installations, and provide a turnkey service from planning to post-sale maintaining.
Here are a couple of bundles you can create with Xeoma: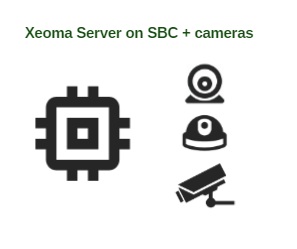 Video surveillance complete unit, example 1: an alternative to DVRs
Xeoma works on devices with the ARM architecture. Along with famous NAS devices, it also includes various single board computers. There are mini computers the size of a credit card, yet powerful enough for home multimedia systems. It's time to utilize them for video surveillance as well.
Xeoma can work on Raspberry Pi (including the Zero model), Odroid, Banana Pi, Orangle Pi, etc. Supported is the Raspberry Pi camera module, Arducam cameras, let alone common USB, IP and analog cameras.
With Xeoma's modest system requirements, you can connect up to 10 IP cameras to such devices and keep complete functionality and stability of the system.
You can also buy an already assembled complete video surveillance unit like Wintel device, and add an SD card with OS and Xeoma there.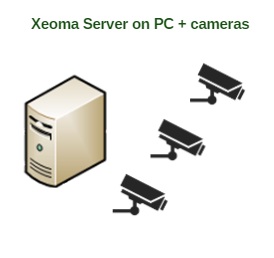 Video surveillance complete unit, example 2: custom NVRs
Some scenes need more cameras, and thus more powerful equipment. Create your own NVR based on a Linux operating system where you install Xeoma. This unit can contain regular components of personal computer like motherboard, processor, HDD/SSD, network card, etc. A compact server box will have everything needed for work right after shipping and unpacking.
You can also ship cameras in bundle with the NVR, and an already activate Xeoma license for this number of cameras.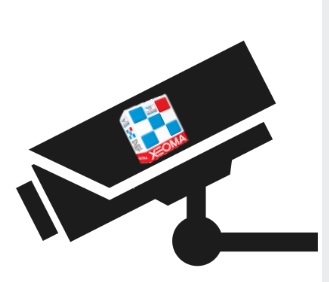 Video surveillance complete unit, example 3: Xeoma service embedded into IP cameras
If you make IP cameras or are an official dealer of them, you might want to embed Xeoma into the cameras to get a complete video surveillance unit.
Such smart p2p devices will overcome the need for static IP address and help camera users store videos onto a Cloud storage.
---
Free rebranding will help you customize Xeoma to have your name, logo, links, company info, etc.
Very convenient partner program with personal conditions.
Need more information? Please contact us!
Read more:
Tips for dealers: relocatable surveillance systems based on RPI (or other mini computers)
Raspberry computer as one of the best microcomputers for video surveillance based on Raspberry Pi board