Video surveillance cameras for pet safety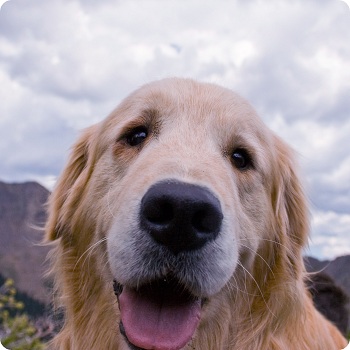 To most people pets are like children. We love them, care about them and want to protect them in every possible way. And, of course, pet safety becomes more and more popular theme amongst the pet owners, especially now that we have much more options and technologies at our service.
Recent numbers show that around 60% of households worldwide (that's around 71 million homes in the US) own a pet of some kind (dogs, cats, fish, rodents and etc.) And as we all work, travel, some lead rather active social life, pet safety appears to be an important question to consider not only if you have a pet already, but even before buying one.
Pet safety becomes also important in the cities. Some may live in problem neighborhoods, and we all see in the news what can people do to innocent, defenseless animals.
Using video surveillance cameras for pet safety is one of the best solutions for the concerned pet owners. Such pet video surveillance cameras provide a whole range of benefits, not only in terms of pet safety, but also for your house safety.
Pet cams pros:
• Your pet safety.
It is the most obvious one. Whether your pet is sick, stressed due to removal or some accident – you can assure of its well-being at any time. This not only applies to dogs and cats who stay inside while you are away. Once smartly placed, modern IP video surveillance cameras will help you to monitor the yard, kennels, enclosure, aquarium with your favorite fish if you want. Using network-enabled cameras, you can check in on your pet safety whenever you feel like.
• Home safety and tracking pet movements
It is not only your fluffy little kitten who might be injured. Your place is at risk too, especially if you have some expensive and valuable furniture or collectible home accessories. In this case you just need to place the cams so that you are able to monitor the critic zones. You can also use the modern video surveillance software abilities, like motion detection and different types of alarms. Surely, you don't have time to watch all the archive footage or to track the live feed. So, having adjusted the software to send you sms alerts or email when motion in some exact areas is detected, you will save time, your computer's memory space and nerves.
• Funny videos.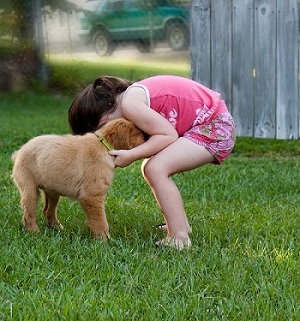 Probably, one of the most popular video categories on YouTube is capturing some really hilarious moments of one's pet life with a pet monitor of some kind. Let's be honest we all did watch it once or more! And, sure, our pets provide us with lots of such amazing and invaluable moments you'd like to keep for years and definitely share with friends! You will not miss it with a pet camera! Be it a cat wearing a bag as a hat or a parrot bothering a huge old dog, you'll get it all captured! Moreover, Xeoma has the "Streaming to Youtube" module that can be used to stream live-videos from your camera in Xeoma to your Youtube channel. Find more about the module here.
You can think of so many other ways of proper using pet video surveillance cameras for your pet safety and more.
Here are some tips on how to locate pet cameras to provide better functioning and, consequently, better pet safety.
First, answer these questions:
• What kind of animal would you like to monitor? Is it an active (a dog) or a calm static one (fish)?
• Where do you need to record? Keep in mind, that IP and other types of cameras can be easily damaged or broken by an "object", be it a playing puppy or a small but toothy rodent. Think of some ways of protection the cameras (placing them into cages, as an option). There are also some specially designed street cameras that are much more firm and better protected.
• Do you want to record everything or do you need only some special moments to be captured? Now it is time to think of proper pet monitor. Sometimes the original software, supplied with video surveillance cameras, works fine too. But we strongly recommend looking for something more professional and universal. Again, depending on your requirements, it may be enough just a single camera to cover all the area you want to monitor (fish aquarium, for instance). In this case many software providers allow using their usually chargeable software for free. (Like, for example, Xeoma software, which is free if used for 8 cameras. See more details here).
In your home there are some places that you don't want your pet to stay in (like baby crib or something else)? Then Xeoma's Object recognizer module will be a good helper. Set the module to react to animals, draw in the module's settings the forbidden area – this way the module will turn on the set alarms (e.g. sound alarm) when it is triggered. Read more about the Object recognizer here.

Some setup advice:

• For observing animals in cages, aquariums or other enclosures, take care to put the video surveillance camera in a location that captures as much of the area as possible, but does not have a lot of glare from incoming light. It might scare your pet.

• Do think of pet camera protection.

• Consider an IP video surveillance cameras with remotely controlled Pan/Tilt/Zoom which will enable you with much more monitoring options.

We hope that by reading through the main benefits of pet cameras usage you will gain insight into what is possible today in terms of pet safety.

15 August 2013, updated: 7 July 2022

Read also:
Zooveillance
Frequently Asked Questions about Xeoma software
Complete Xeoma User Manual