Panic Button and Video Surveillance Software Xeoma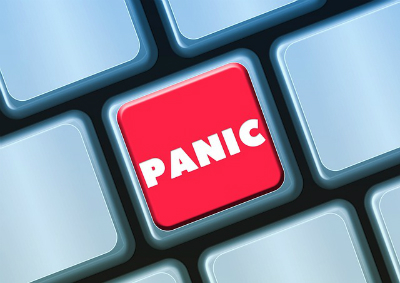 Having a video surveillance system in place can give you a peace of mind. But having surveillance system with a panic button would guarantee you an immediate help and protection by reaching out to local security, police, emergency services or other responders when you're in danger.
Panic alarms are essential for places where life threatening, medical aid or other situations demanding an immediate emergency response may arise. If you are or someone near you is in danger, it's very important to stay calm and not to thrash around. So it could be life saving to call for help with just one click.
Panic alarms can be fixed and installed in the location unknown to and invisible for outsiders, but easy to reach for the owners so in case of emergency they could quickly get to it without being noticed.
There are buttons that are mobile and can be carried along like a trinket. No matter where you go – emergency button is always with you.
Xeoma offers you a virtual panic button, already integrated to your video surveillance system. There is a module "Button Switcher" that can be placed before "HTTP Sender" module that sends the signal to the authority or to any emergency services you have a contract with. "Button Switcher" will basically activate any module you connect after it. It will send e-mails with or without videos of what is currently happening or an SMS if you set the right modules. It can even trigger a live video feed to the police station that is responsible for the property if you set a "Web Server" module after it.
Or, if you or your security group need to block the exits, in order not to let the robber out – you can use "Application Runner" module that was previously set for it after the "Button Switcher".
Panic Button/"Button Switcher" can be also used for situations that are less dramatic when there is a need to turn on/off the next module quickly. Let's say the operator notices something suspicious going on outside of the motion detector zone, he can just click the "Button Switcher" on the lower panel to start recording the action. Or if you're using "ANPR" module and you want to lift barriers or open electric gates as soon as certain license plates are recognized – use "Button Switcher" module in the chain.
"Button Switcher" module and its options is applicable on rail transport too. If a driver has a monitor with all the cameras set in the train and there is some strange or ambiguous activity detected – he can send the video with it straight to security staff or to a manager.
After you configure your Xeoma in a right way, all you'll need to do to call for help or to report something is to press a "Button Switcher" button on the lower panel.
10 July 2015
Read also:
Videowall, panic button and alarm monitor for security officers
Complete Xeoma User Manual
CCTV Security System Administration: How to Admin?