Wireless surveillance system and cloud security
Main benefits and general characteristics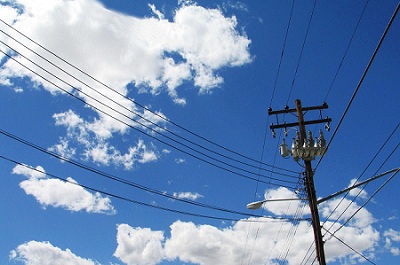 Video surveillance system is not something unusual anymore. It is just as normal and common as setting strong and reliable doors. But the technologies are constantly developing and modifying. Therefore, it is quite important to revise the existing possibilities from time to time, to see how your system can be improved. Also, if you are only thinking of creating a video surveillance system, we strongly recommend paying attention to what the market offers now.
We can definitely say that one of the best options for various numbers of cases would be a wireless surveillance system. Wireless surveillance system not only allows you to use modern and powerful IP security cameras, but also opens the door to cloud security, which gives you so much benefits and advantages, comparing to an ordinary video surveillance system.
Even though modern IP security cameras cost more than analog ones, the price difference will be surely compensated by the lack of necessity to use load of extra equipment. First, you do not have to spend money on cabling. Second, IP security cameras are mobile and can be easily moved to any different position, even difficult of access. Moreover, you can adjust the settings of your IP security cameras so that they will only react on a certain noise level or the objects movement. Also, many of today's IP security cameras have a special alarm input, through which you can connect additional sensors to control the opening of doors or, for example, glass break.
According to the latest researches, the global video surveillance as a service market is expected to grow from $474.0 million in 2011 to $2.39 billion in 2017 and achieve a compound annual growth rate of 31.5%. Moreover, wireless video surveillance will take more than 78% of the market. In addition, there already are many reasons to choose wireless surveillance over the analog.
By using Xeoma client part (which is free), you can remotely monitor and control the objects of your wireless surveillance system. It is just a boon for the business owners, as you will save lots of time. There is no need in your direct presence anymore – you can easily connect to any of your wireless surveillance system objects online. Alternatively, again, you can opt for cloud security, storing all the data (even from the different objects) at one place.
There are dozens of different examples when you do not want your computer to be constantly on. But still, you want your wireless surveillance system to function in the regular mode, according to your requirements. And you'd like just to have a 24/7 access to the footage and live stream from wherever you are. Cloud security is the solution. You will only need to have your IP security cameras and router on. All the material will be automatically saved in a Cloud.
Maybe you have no problems with keeping the PC on, but would like to create an alternative depositary on a distant server that will keep the entire footage safe in case of fire or burglary. Here comes a cloud security again! You can choose a required memory bulk and after reaching its limit, loop recording will overwrite old videos with new ones. You can learn more about the conditions and requirements from our article about Xeoma Cloud Service.
You can use the cloud service to broadcast video from any object to a web site – which is often used by construction companies to demonstrate the process of works to investors; remotely monitor the educational process of your children – a kind of parental control is actively implemented in most of the private schools and kindergartens. Or just sit at home, relaxing in a comfortable chair, and be aware of what is happening in your store or a country house. All this and much more is possible with Xeoma Cloud Service.
Anyway, whatever your goal is, we recommend thinking about wireless surveillance system and cloud security, as they provide wider possibilities for your safety and independence. Wireless surveillance is surely the future of the industry.
13 September 2013