Activate your benefits with Xeoma Video Surveillance
After you have bought a license, you will get a serial number, a code that consists of digits and letters. Use one of the methods to activate your license and switch your Xeoma to the commercial version.
Online Activation:
Simple type of activation. Simply paste the serial number into Activation field (Main Menu –> Registration –> Activate or Main Menu –> Information –> Activate) and click OK button. After the activation is completed successfully, a message will appear with indication how many video sources you are able to use now.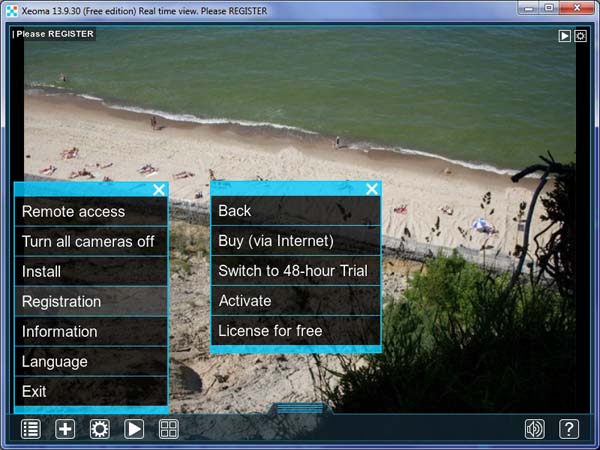 Then simply paste the license (serial number) that you got after the purchase or after taking part in our special offers into the Online activation field and click Activate or OK button.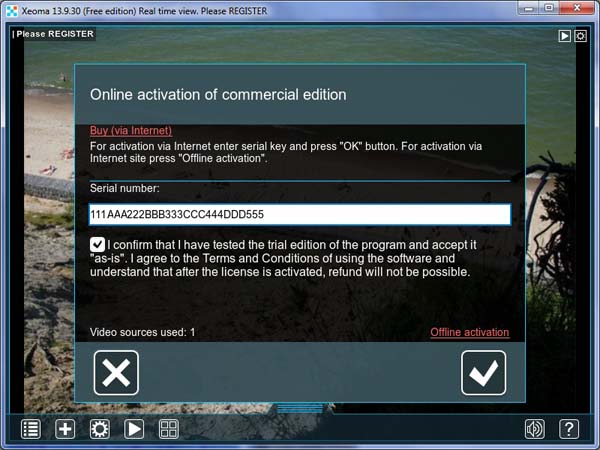 Or, if required, click on Offline activation.
Offline activation:
If your PC is not connected to the Internet, or using Internet connection is undesirable, use Offline activation (Main Menu –> Registration –> Activate –> Offline activation link or Main Menu –> Information –> Activate –> Offline activation link). On your computer that you want to to activate Xeoma on (that is on the one with no Internet connection) paste your serial number into the field, and copy the link below.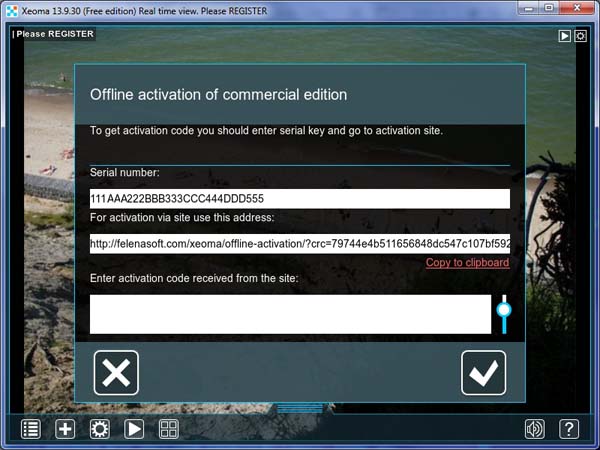 Paste this link into any web browser on another PC or any other device that has Internet connection…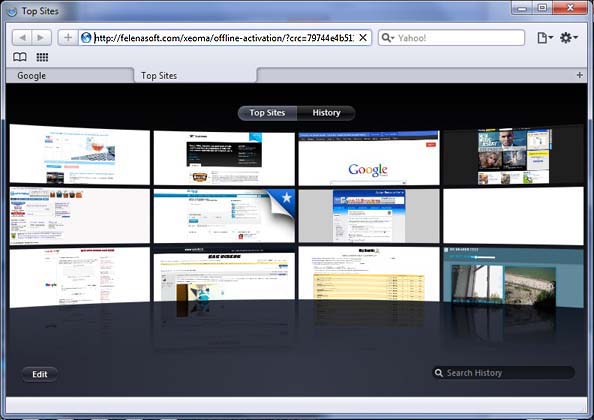 …and get an activation code from the site.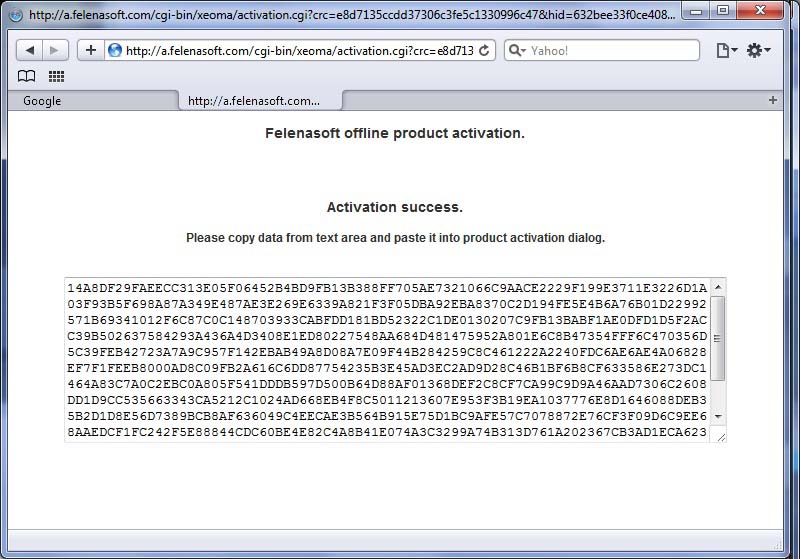 This code should be entered in the field 'Enter activation code…' on that PC you'd like to use Xeoma on (the one with no Internet connection), then just click OK.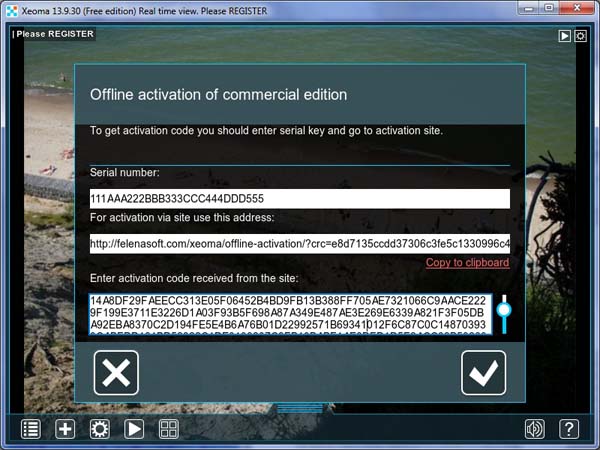 In both cases, if the activation was successful you will get the 'Activation successful' message: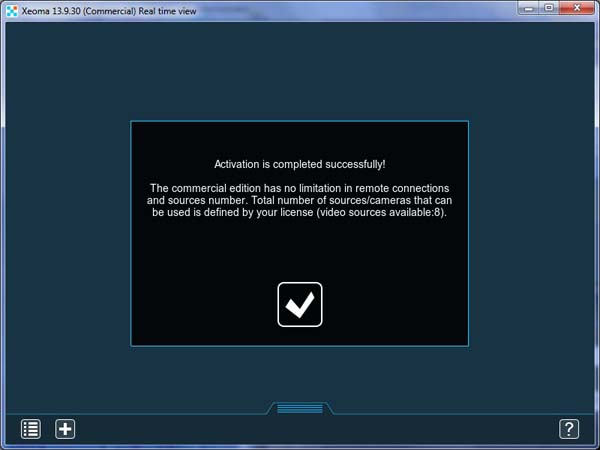 If you already have licenses activated on that machine and would like to add more, you can simply activate the new serial numbers the same way you did the original ones. Licenses will cumulate (N.B. Lite licenses cumulate only up to 4 cameras per server and only among themselves).
If you have an Upgrade from Standard to Pro, you can activate it by indicating the original license's serial number, semi-colon, the upgrade's serial number (no spaces). For example, XXXXX-XXXXX-XXXXX-XXXXX-XXXXX;YYYYY-YYYYY-YYYYY-YYYYY-YYYYY. As a result, you will get access to Pro features for that number of cameras. If the Standard license had more cameras than the upgrade, only a part of it will be affected.
No matter what way to activate your license you choose, with Xeoma commercial edition you will get unlimited possibilities and activated benefits.
How can I obtain a serial number for Xeoma? Check our purchase page and special offer page.
In case you have troubles with you license, you can contact our support team or use this self-help page to move license to another machine (change machines), change registration data or get information on what your licenses are.
11 October 2013