View
videos
of Xeoma surveillance software.
&nbsp
Xeoma surveillance software meets requests of all of those who want to have their security under control. Xeoma is designed to be an easy surveillance software for everyone to use, regardless of whether they do or do not have video monitoring background. Flexible settings and increased configurability make this application efficiently address your goals. You can use an unlimited number of video sources simultaneously.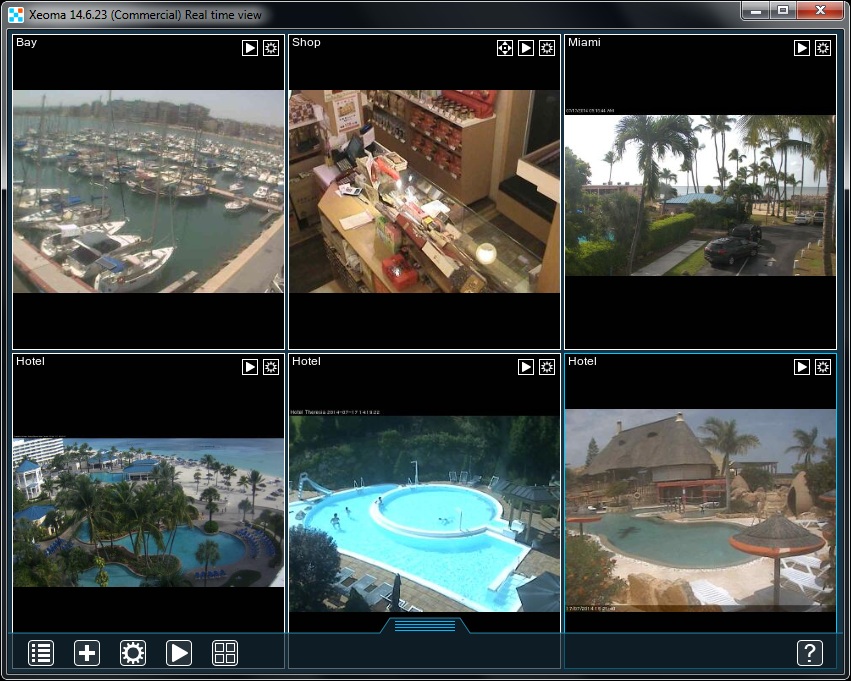 To set your camera up, just click on the Settings menu. You can either enter your USB or IP camera (both wired and wireless cctv supported), or select Random IP camera option to watch world webcams online.
Xeoma has an automatic advanced motion detector in case you only need your cam to start recording if there is motion registered in certain areas. Use brush to select an area of any shape and size where motion should be monitored and choose desired sensitivity level to avoid unnecessary alerts in your highly effective video surveillance software.
Interested to learn more? Read our article dedicated to the advanced options of Xeoma motion detector!
Xeoma's handy archive has a built-in media player. You can control your cameras in the real time mode or view archive recordings with sound and audio while recording continues.
You can get to know more about archive of Xeoma Webcam Software and its features in the article Archive of Xeoma Webcam Software.
Xeoma can also be installed on Linux without a graphical shell. On the screenshot below you can see what Xeoma webcamera surveillance software looks like on such Linux.
Get to know more of the ways you can save more with Xeoma surveillance software and Linux distributions in the article Save more with Xeoma and Ubuntu.
Starting with Xeoma 12.5.11, Xeoma has support for Mac OS X. On the screenshot below you can see how Xeoma looks on Mac.
From July 2015 Xeoma is available for iOS devices. Have a look at screenshots for iPad and iPhone.
You can also view videos of Xeoma to learn how to use it and learn about some of this webcam surveillance software's key features in action.
Read all of our articles - get to know about typical applications of Xeoma's features, hidden options, hints and tips, and much more.