Our partners: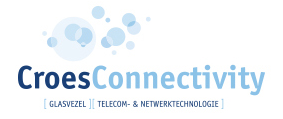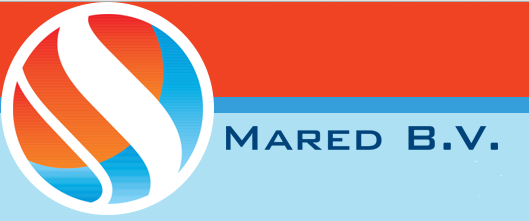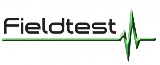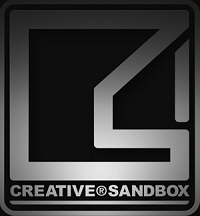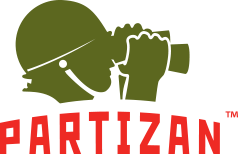 Feedback
'Your software the best..I am glad that I found it
Browsing on your website , I found one small mistake, I just want to point it
Look at attached file
Thank You for doing Exceptional work'
Valery B.
"I Am currently testing out our camera set-up with the free version of Xeoma and am very impressed."
"…your software is a delight to use. Thanks!"
David
"I really like your product from day 1 that I start to use it."
Zacharias K. Kornilakis
"Thanks it's all set up and going – you have an amazing product, you guys must be very proud of your work, well done."
Brad Aurisch, Sydney Australia
"…you have one great program and I'm really enjoying finding all the many options you have with so many different configurations."
David Samblanet
"I love settingup ipcams around my studio with Xeoma! No more troublesome Ips and links…just click the user friendly icons and I got setup in no time. A must for anyone who needs to setup a simple ipcam network."
Robert Sim
"Nice software"
George David
"time to watch over the neighborhood!"
Leon Blokland
"It was an easy set-up with Xeoma, the webcam software provides a smooth and efficient video surveillance. No effort is needed to keep watch of everything going on while you're away! I highly recommend that you should go out there and get yourself a copy!"
Lauren Sim
"Really did a great work turning my computer into a security camera!"
Norlan Ong Ladub
"Been playing with different CCTV packages on the Raspberry Pi. This has been the easiest, most intuitive one to use, as it doesn't require you to config "everything", and it works with h264 feeds."
Zabeen Patel
"Its so easy to turn my PC to security DVR"
Jere Väisänen
"Intuitive, and supports more IP camera models than any other software I've come across, let alone it being less than half as power hungry when it comes to processor and RAM usage"
Cameron Dex Tylcoat
"J'utilise xeoma avec ma camera de sécurité ..sa va très bien !!"
Fred Z
"Con Xeoma queremos aumentar la seguridad en el depa!"
Macarena Cintio
"Doing a great job keeping my house safe!"
Valeriy Djulai
"I bought a cheap, "generic" (AOMG) IP cam to replace my IP cam that died, easy enogh to get running, BUT no way to do motion detection from PC! Argh!!! Luckily, I found Xeoma software that will work with this IP camera and do what I want even when none of the many others I tried would work. Yay! I can spy on my kitties and catch the things I need to track with them even when I'm not there to watch at the time the events occur smile emoticon
I've only been using it a couple days, but so far I am both impressed and happy with Xeoma software. If you need any kind of camera monitoring software, check it out. If it worked with this oddball cam, it should work with any cam. They say it works with 99% of cams out there, and I believe it after seeing it work with this one.
Here is a copy of my simple Xeoma chain, in the background, you can see the room I'm monitoring and Baron walking into the room
It would not have been possible with this new IP cam without Xeoma. As I said in my earlier post, I've only been using it a couple days, so I hope to build a more complex chain to do more later, but it's doing what I need right now, anything more will be icing on the cake :)"
Caroline Am
"Great software"
Antoine Troost
"xeoma security cams is teh best software I have found!!! and it works with linux like a charm
thanks Xeoma
Xeoma has lot of modules to customize the security cams and gives a lot options"
Tono Colin
"Trialling what looks to be some awesome cctv software. Definitely recommend it."
Sy Stanford
"Great application, very useful and easy to set."
Francesco Viale
"awesome!"
George Jones
"Simplu ca 1,2,3… supravegherea e setata"
Baluta Andrei
"Best camera software …
I can monitor my IP camera from anywhere with rich features."
Steve Hyde
"awesome webcam software, the motion detection works great with my new IP-CAM and it supports any platform i use!!:)"
Christian Breitsprecher
"Finally got the panoramic camera that I got to actually start working like a panoramic camera should. After searching I found this which is pretty neat."
Megan Fair
"Huge thanks to the makers of the Xeoma IP Camera software (http://felenasoft.com/xeoma/en/) for creating a great IP Camera software package. With support for Linux with ARM architecture! Really enjoying it, except now the world knows I need to clean my garage."
John Caraszi
"Se precisarem de mais segurança e controlo em vossa casa, vigiar filhos, animais de estimação, etc, posso ajudar-vos.
Faço instalação e configuração de câmeras de vigilância para que possam ver tudo à distancia de um clique… e sem mensalidades!
Mais informações, contactem-me por mensagem privada."
André Santos
"best camera monitoring software out there."
Alexander Bukhman
"Looks to be promising Motion Detection Software for "Pests"!"
Shane Hurst
"Just found this little gem last week. Perfect to tie my Xiaomi security camera into my home automation system. Very easy to configure and use and very feature rich:-) Next up is to try and make my old webcam another security cam. So we can track what the cats are up to when we are gone :-b"
Rob Vermeij
"…i found a really good application for Video surveillance. I was having trouble setting up my ip cameras on my linux distro. But this software did exactly what i wanted to in just no time…………Highly recommended for business and home security."
Saurabh Kumar Jha
"Great product and great support (fast and appropriate). I give you a thumps up and 5 out of 5 stars!"
Heinz Veitschegger
"Xeoma work fast and easy on Linux Debian 9. No problems with camera – if get any just easy set your camera to rtsp and works! I test it on Windows and Linux and this is best NVR system for me."
Aureliusz Orlikowski, Slupsk, Poland
"I'm a very happy Xeoma user :-)"
Lorenzo Forti, Rome, Italy
"I love it and have seen what it can do. I like the xeoma product as a whole."
David Lenegan, Dundalk, County Louth, Ireland
"There is very much positive feedback on xeoma from all our customers using it, and we are very happy, to be a reseller of this great product."
Christian Still, net@talk GmbH, Germany
"I'm testing out this free software to use as nanny cam to keep an eye on wifey and other household inhabitants. It's pretty powerful with more settings than I can shake a stick at! It's really great!"
Jeff, Missoula, MT, USA
"I enjoy your software, and it is a very good product. and I would recommend it to any one. I know at least 4 other people that is using it."
Dallas Chalkley, Douglasville, GA, USA
"I am very happy with the Xeoma IP Camera software and the excellent support provided. I would highly recommend Xeoma IP Camera Software."
Jim, Lady Lake, FL, USA
"I struggled to find just a server piece that ran on a headless Linux box, this fit the bill entirely. … Your guys' software rocks."
Tom, Penn Yan, NY, USA
"I was blown away by how easy and fast it is to set up and use (linux – ubuntu), I will totally recommend it to my colleagues and friends, Xeoma is awesome!"
Christian, Timișoara, Romania
"I found Xeoma by accident seeking alternative to my previous product from Milestone. On my brand new PC previous software vendor requires 1.3GB download for the new installation. Being skeptical I tried the 50MB package and was surprised with the quality and simplicity how their structure the product. I´m overseeing my private property with 4 cams and all given functionalities are very helpful. Storage, motion detection, layout and tuning are really god. Nevertheless, customer service is also working and being responsive. I would recommend to anyone how is looking for stable & functional surveillance software."
Happy Customer, Basel, Switzerland
"I use the Pro version of the software and I can say it's the best.
The company also has an excellent post-sales technical support that aids in subsequent doubts.
I congratulate also on the page where it explains virtually everything in the software."
Fernando, Brazil
"I am using Xeoma in a Docker in unRIAD. After I make the mistake to buy a lite license (which doesn't work on Virtual Machine). I contacted Support by email.
The support Team easily told me that I can buy a upgrade license to make the difference in price and they send me a new key right away. This without having to do refund or such things.
Very quick and proffesional support. Really glad with this product."
Thomas van Dalen, Rotterdam, Netherlands
"Using Xeoma Lite software with webcam to monitor external driveway. Does what its says on the tin. Is cheap as chips. No better software out there as far I have seen (and tried)."
Gordon – Orpington,Kent